A New York lawmaker wants to ban riflery and archery programs at schools in the state — in part because accused Parkland killer Nikolas Cruz took marksmanship at the Florida school where February's massacre occurred, WKTV-TV reported.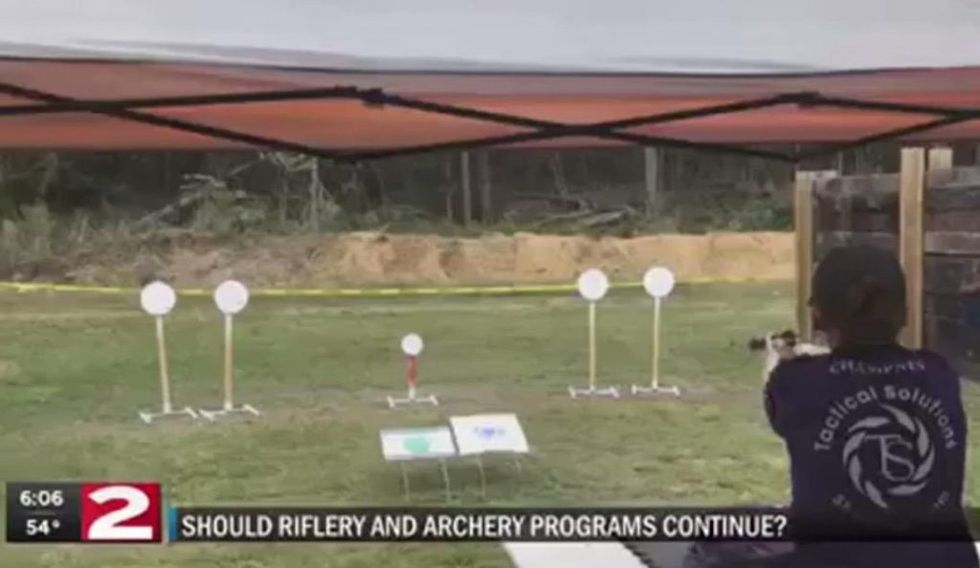 Image source: WKTV-TV video screenshot
Democratic Assemblywoman Linda Rosenthal of Manhattan introduced the legislation, the station said.
But as you might guess, her proposal has been meeting with some resistance.
How are people reacting?
C. Brian Oaks — director of Health, Physical Education and Athletics at South Lewis Central School in Turin — told WKTV such legislation isn't a good idea.
"We have a rifle team that shoots air rifle at the varsity level, we also have a very intense archery program that goes from elementary to high school here in South Lewis, and we are very proud of the fact that we teach them marksmanship and more importantly we teach safety and proper use of firearms and bows," Oaks told the station.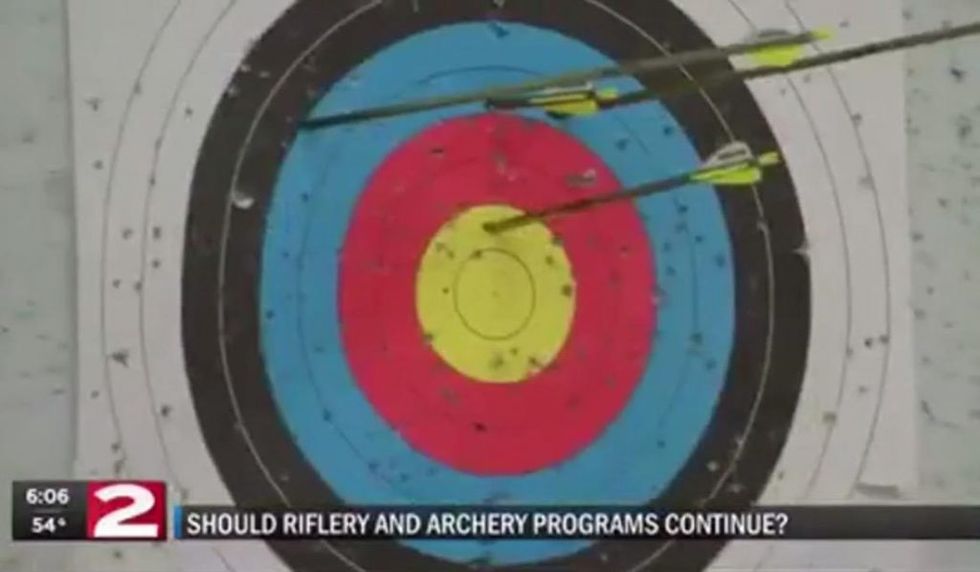 Image source: WKTV-TV
Charles Ellsworth, president of the Deerfield Fish & Game Club, has taught kids riflery and archery for decades, WKTV reported, adding that he was shocked by Rosenthal's proposal.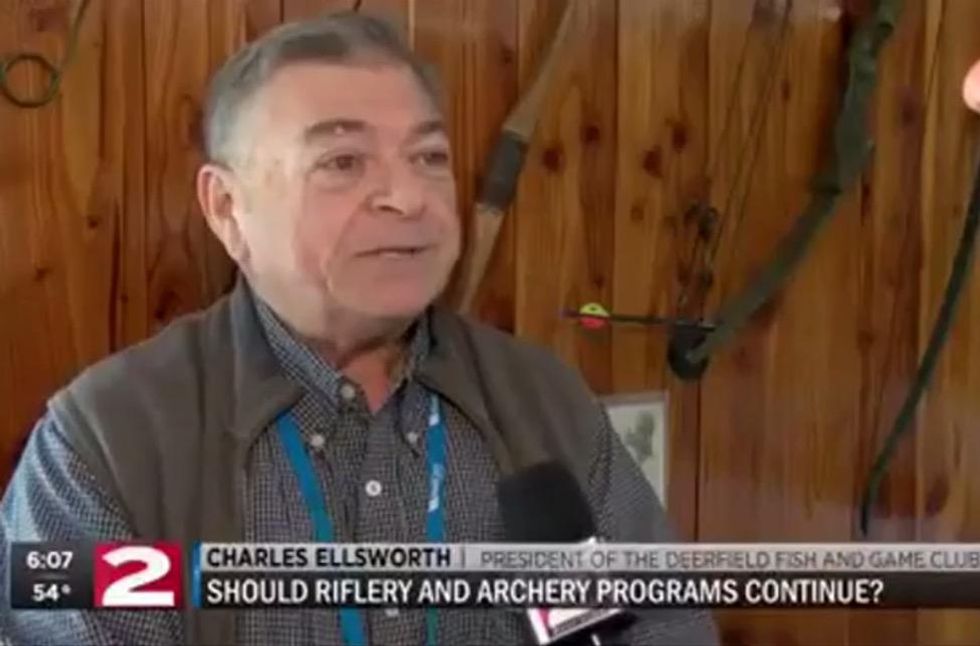 Image source: WKTV-TV video screenshot
"I can't say what went through my mind because you don't air those kind of words," Ellsworth told the station. "But yes, I was very unhappy to hear this. Every club, every organization that I personally am associated with recognizes this as a good, healthy introduction to archery and into hunting and into other fields."
Even a fellow Democrat is against it
Democratic Assemblyman Anthony Brindisi of Utica also opposes Rosenthal's legislation. He offered the following statement to WKTV:
"While violence in schools is something that simply must be addressed, I do not believe that banning supervised shooting and archery teams in public schools is the proper way to do it, so I am opposed to this legislation. Given the proper supervision, I believe students can learn a great deal participating in these sports, just as they would with other extracurricular activities. Banning school archery and shooting teams is certainly not likely to cut down on school violence, and it means there will be fewer opportunities for students to learn about sportsmanship and working together with others."