"Show Dogs" — a new "family comedy" that's rated PG — has seen a growing wave of attention of late; but for all the wrong reasons.
What's the issue?
The comedic flick about — what else? — show dogs features lead undercover police dog Max (voiced by rapper/actor Ludacris) learning to get comfortable with strangers touching his genitals for the dog show inspection. Critics have said such a plot line sends a dangerous message to kids.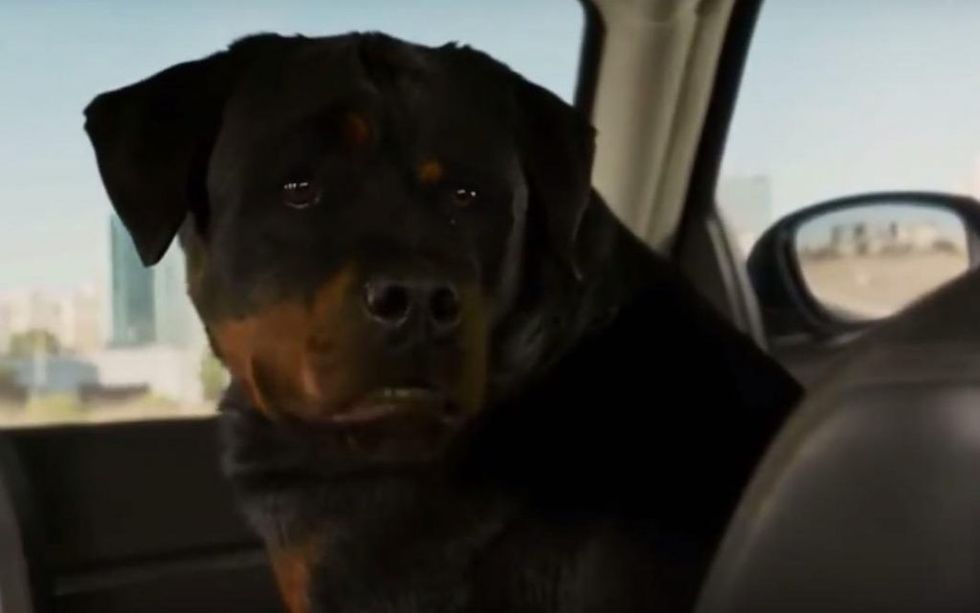 Image source: YouTube screenshot
The National Center on Sexual Exploitation released a statement saying as much, noting that the movie "sends a troubling message that grooms children for sexual abuse ... It contains multiple scenes where a dog character must have its private parts inspected, in the course of which the dog is uncomfortable and wants to stop but is told to go to a 'zen place.' The dog is rewarded with advancing to the final round of the dog show after passing this barrier. Disturbingly, these are similar tactics child abusers use when grooming children — telling them to pretend they are somewhere else, and that they will get a reward for withstanding their discomfort. Children's movies must be held to a higher standard, and must teach children bodily autonomy, the ability to say 'no' and safety, not confusing messages endorsing unwanted genital touching," Deadline reported.
Cineplex Australia pulled "Show Dogs" from its theaters, the outlet noted, and the National Center on Sexual Exploitation also asked the likes of AMC and Regal to do the same.
What's being done about the scenes in question?
The movie's distributor Global Road Entertainment on Thursday told Deadline in an exclusive statement that it's recutting "Show Dogs" by removing two scenes:
"Responding to concerns raised by moviegoers and some specific organizations, Global Road Entertainment has decided to remove two scenes from the film 'Show Dogs' that some have deemed not appropriate for children. The company takes these matters very seriously and remains committed to providing quality entertainment for the intended audiences based on the film's rating. We apologize to anybody who feels the original version of 'Show Dogs' sent an inappropriate message. The revised version of the film will be available for viewing nationwide starting this weekend."
Global Road released a statement Tuesday regarding viewers' concerns about the scenes, Deadline reported — but it defended the scenes' inclusion and said they contain "no hidden or ulterior meanings."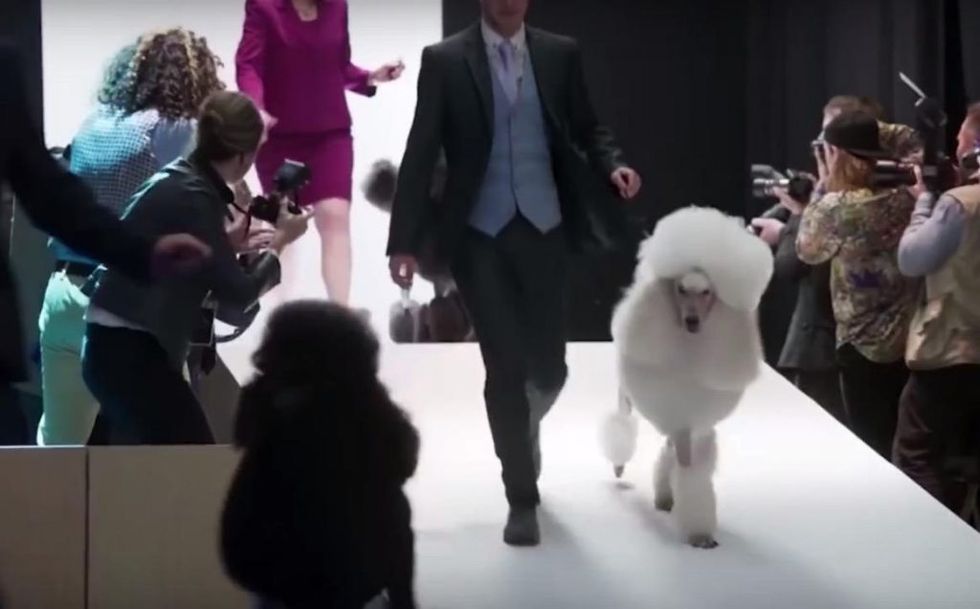 Image source: YouTube screenshot
"It has come to our attention that there have been online discussion and concern about a particular scene in 'Show Dogs,' a family comedy that is rated PG," the statement read, according to the outlet. "The dog show judging in this film is depicted completely accurately as done at shows around the world; and was performed by professional and highly respected dog show judges. Global Road Entertainment and the filmmakers are saddened and apologize to any parent who feels the scene sends a message other than a comedic moment in the film, with no hidden or ulterior meaning, but respect their right to react to any piece of content."
How one writer reacted to the original "Show Dogs" version
A writer whose piece appeared on Kirk Cameron's faith-based website, The Courage, described taking her family to see "Show Dogs," noting she was disturbed by the genital-touching plot line. Her daughter, however, said "her favorite part of the movie was when Max got his privates touched and the funny reaction he had."
Terina Maldonado, the author of the piece, shared that she "decided to use that moment to help reinforce what we have taught our children since they were little, private parts are just that, private."
"We talked about how I didn't feel that part needed to be in the movie. We talked about how we never let anyone touch our private parts, and what they should do if anyone tries," she added. "We reinforced that if anyone tries to touch their private parts or asks them to touch their private parts they should talk to us about that. We talked about different ways children can feel pressured to participate in those types of behaviors."
You can read Maldonado's entire piece here.