Elementary students in one New York school district will have at least one thing to smile about when they return from summer vacation: No more "traditional" homework starting in September, WCBS-TV reported.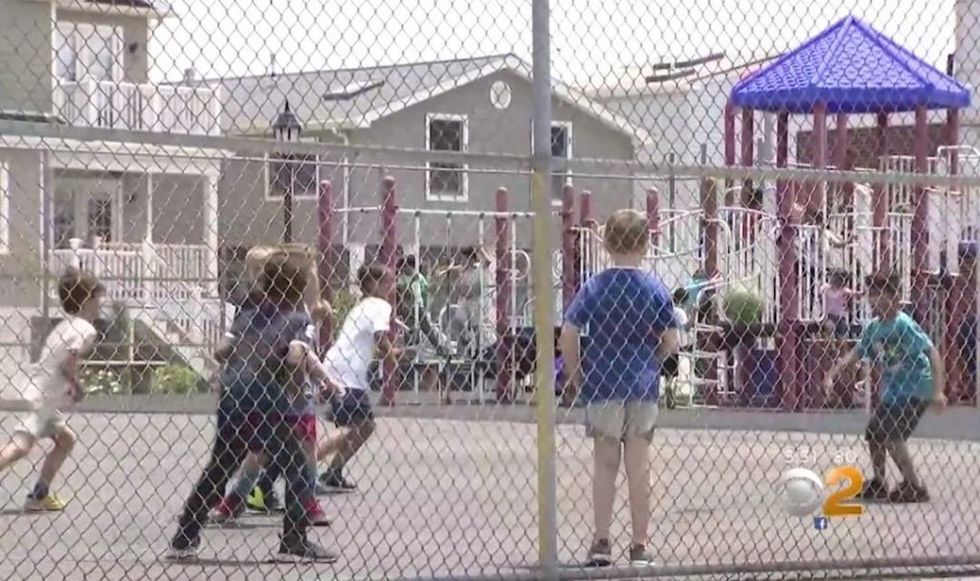 Image source: WCBS-TV video screenshot
"I never knew that they would do that," one student told the station. "I'm excited."
"I like it," another smiling student told WCBS.
Jennifer Gallagher, superintendent of Long Beach Public Schools, outlined the new policy in a letter to parents: "Homework is one of those elementary school practices that has endured for hundreds of years because we just assume that it must help, right? But there is a ton of research suggesting that homework in the elementary grades doesn't help much at all."
What will are students supposed to do at home instead?
So instead of homework, "we are asking every child and every family to WRaP every night: WONDER, READ, and PLAY," Gallagher's letter stated.
The new policy will affect four elementary schools, the station said.
What do parents have to say?
"I think it's a good thing," parent Catherine Demic told WCBS. "These kids are very stressed out. They need to catch up on their reading."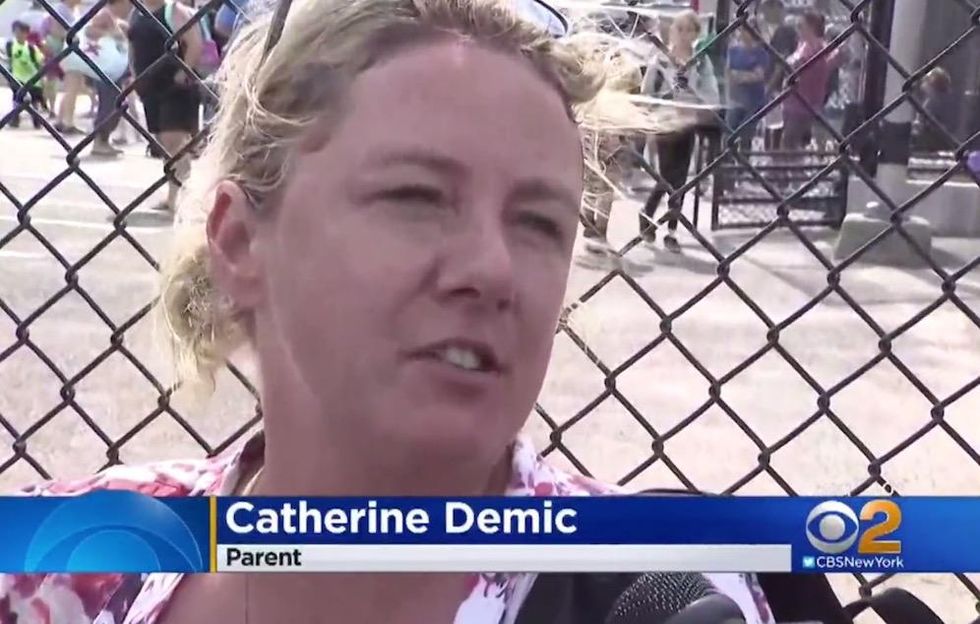 Image source: WCBS-TV video screenshot
Parent James Mangels couldn't agree more. "I'm all for it," he told the station, adding, "I can't stand doing the homework at the end of the day."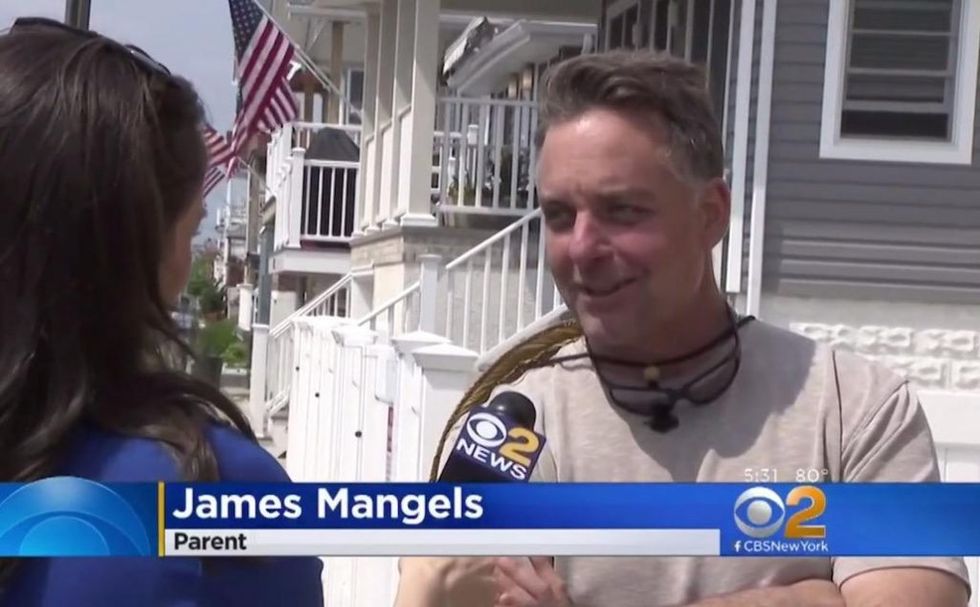 Image source: WCBS-TV video screenshot
But grandparent Laura Deyoung wasn't too keen on the idea, telling WCBS she believes not doing homework will place elementary students "at a disadvantage, because how are they supposed to then just all of a sudden get the whole concept of homework and what it is to work when you're at home?"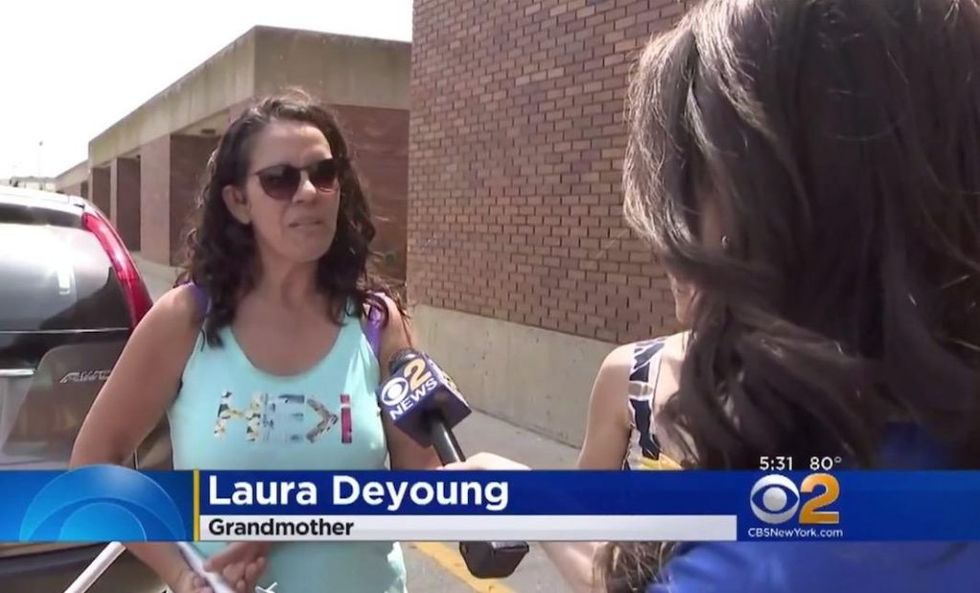 Image source: WCBS-TV video screenshot
What does an education professor have to say?
Hofstra University education professor Alan Singer told the station that the district's new policy is a good idea.
"The reality is that a lot of the assignments that are being sent home are just to document everything the schools are doing to lift test scores," Singer told WCBS, "and they're not really very educational."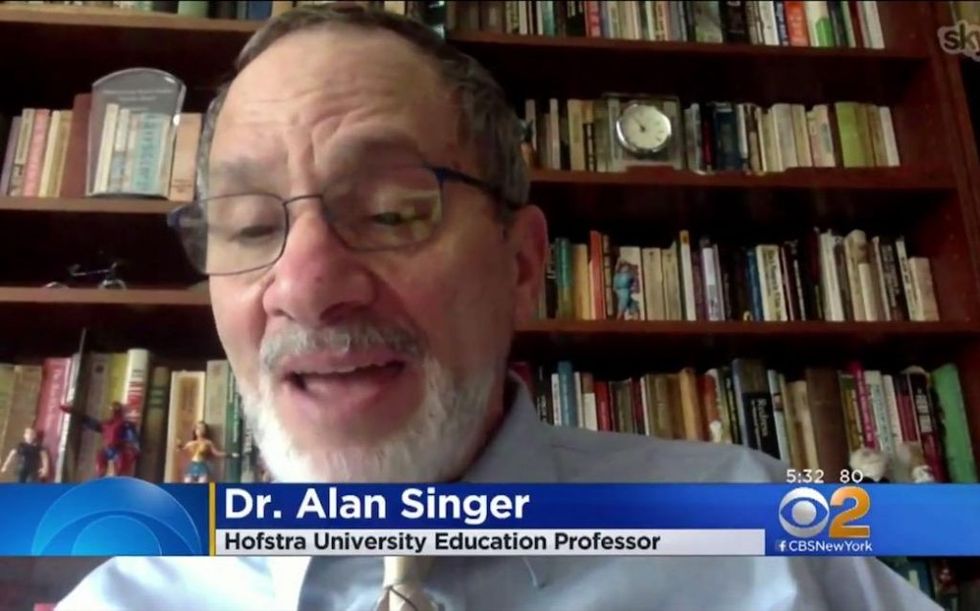 Image source: WCBS-TV video screenshot
What else did the superintendent say in the letter to parents?
Gallagher noted that homework "does have a positive effect on achievement in middle school and high school, but not in the elementary grades. What DOES help elementary students is to read at home, but many students are sacrificing reading time because they're too tired by the time they finish their homework."
She added that, according to the U.S. Department of Education, generally "the more students read for fun on their own time, the higher their reading scores."
And parents are encouraged to make sure their kids avoid TV and video games this coming fall as they're "WRaP"ping every night.
Oh, and don't forget the 'brain breaks'!
Gallagher added that elementary students also will be getting short "brain breaks" in every classroom so students have more time to "move and play."

A trend brewing?
A pair of fifth-graders in another New York school district created a petition to end homework, gathering more than 150 signatures from students and gaining the attention last month of administrators at North Rockland County Schools, who are reviewing the policy.