It was down to the final out in a Minnesota high school sectional championship baseball game last week, and pitcher Ty Koehn of Mounds View was looking to wrap up a three-hit shutout.
Koehn was facing down Jack Kocon of Totino-Grace and promptly got him out on a called third strike. Bam! A 4-0 victory and a trip for Mounds View to the state quarterfinals.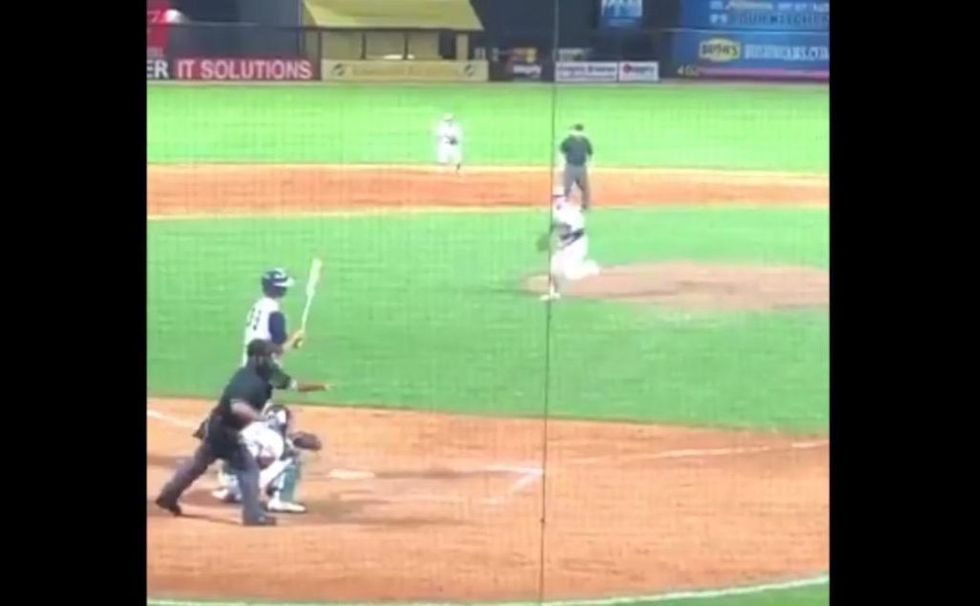 Image source: Facebook video screenshot
But while his Mustangs teammates were understandably ecstatic, jumping up and down and celebrating their hard-earned victory, the pitcher put all that on stand by.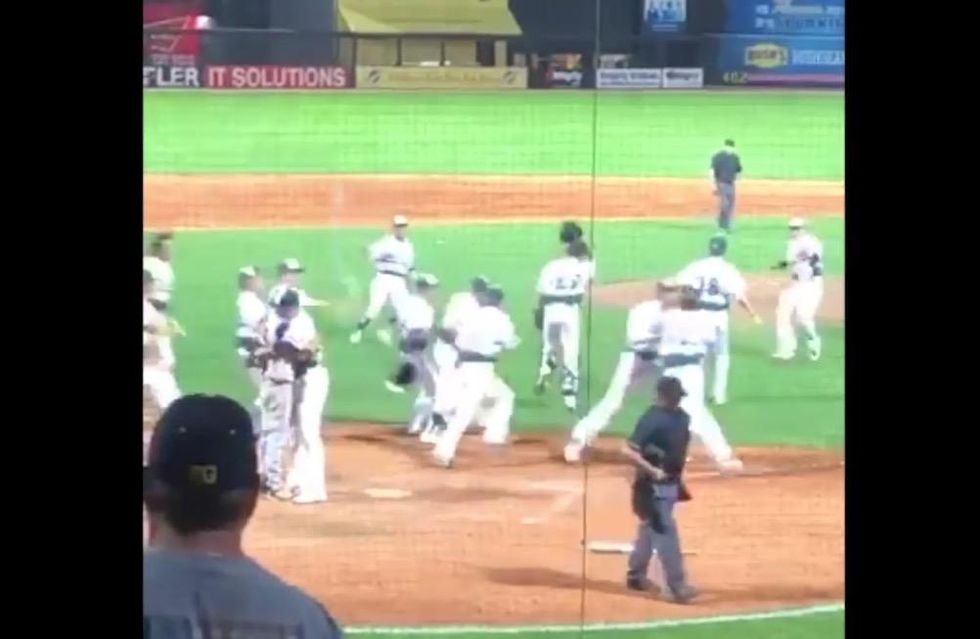 Image source: Facebook video screenshot
See, Koehn's strikeout victim — Kocon — has been a close friend for quite a while. And Koehn had no intention of celebrating before heading to home plate to hug his pal.
"I knew him from all the way back when we were 13. We were on the same little league team,"  Koehn told Bring Me the News. " It was tough when we went to separate schools, but we kept in touch."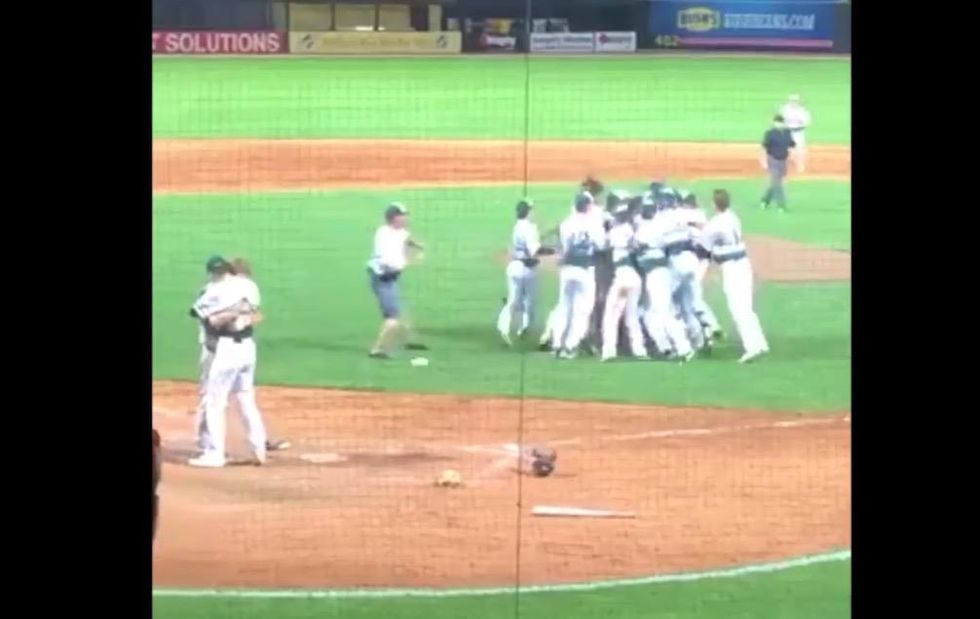 Image source: Facebook video screenshot
"I knew the game was going to keep going or it was going to end right there," Koehn added to the outlet. "I knew I had to say something. Our friendship is more important than just the silly outcome of a game. I had to make sure he knew that before we celebrated ... It was more instinct, it just felt right."
Check it out:
This high school pitcher chose to hug his childhood friend instead of celebrate his championship-clinching strikeou… https://t.co/q0bfTcQpfp

— Sports Illustrated (@Sports Illustrated) 1528743341.0