Hunter Richard, 16, and his friends were sitting at a Whataburger in San Antonio, after midnight Wednesday when they encountered a fella who apparently didn't like Richard's red "Make America Great Again" hat — the iconic symbol from President Donald Trump's campaign.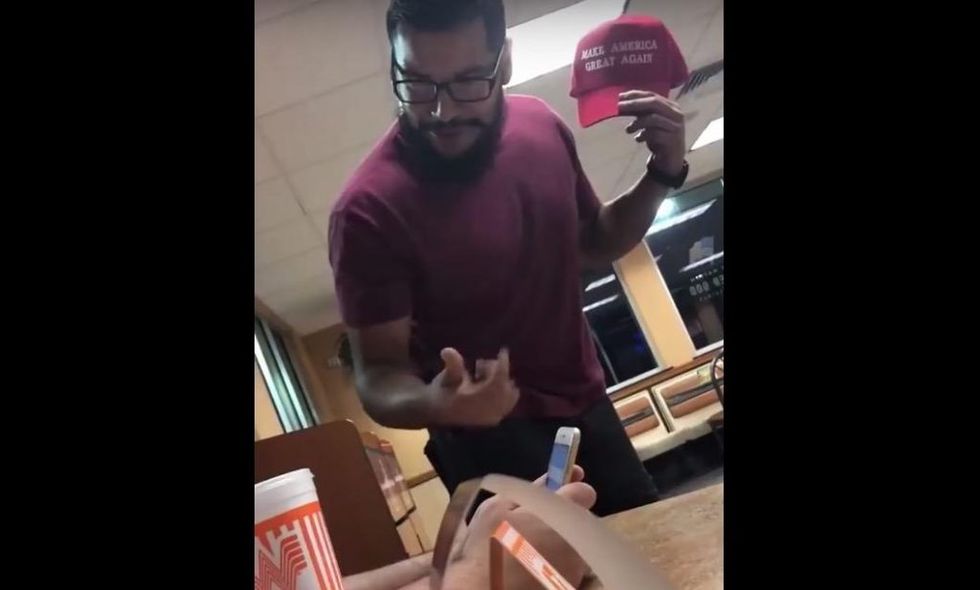 Image source: YouTube screenshot
In fact, the guy apparently disliked the cap so much that he allegedly ripped it right off Richard's head — pulling out some of his hair in the process, the teen told WOAI-TV — and then picked up a drink from the table and threw it in Richard's face.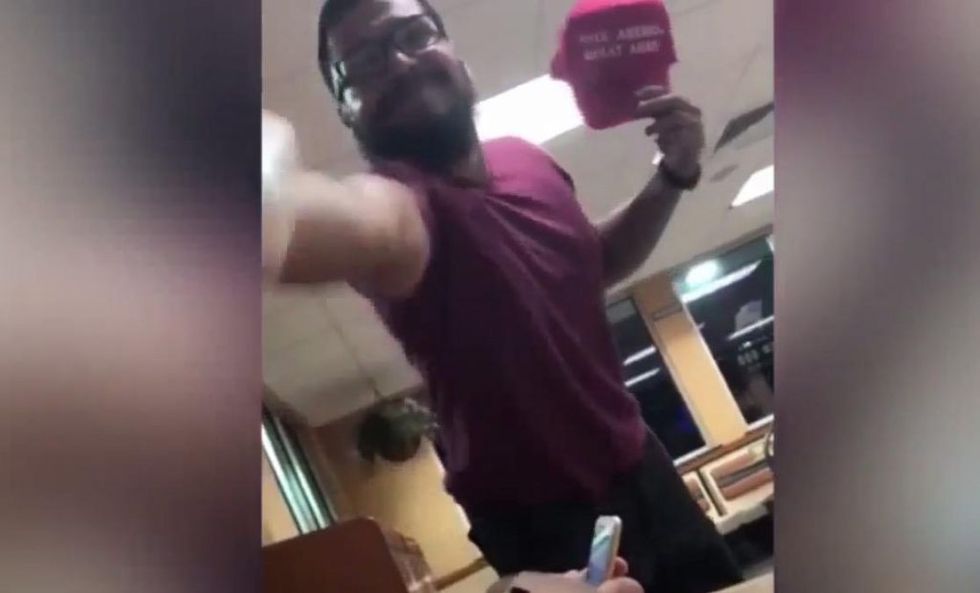 Image source: WOAI-TV video screenshot
"You ain't supportin' s**t, n*****," the man is heard saying in cellphone video of the incident.
The grinning man is then seen walking from the restaurant with Richard's cap, calling the teen a "bitch ass, motherf***er" and informing Richard that his cap "is going right in my f***in' fireplace, bitch."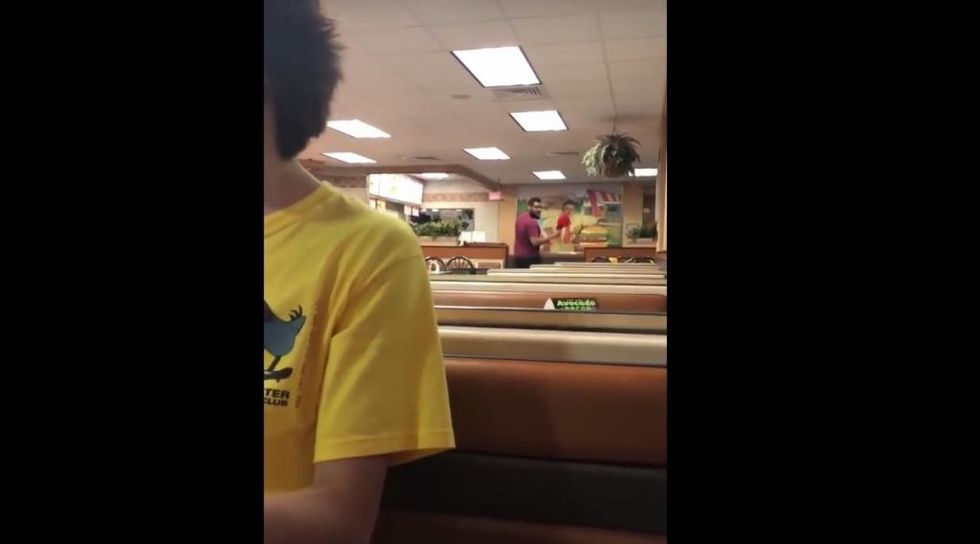 Image source: YouTube screenshot
Here's a clip of the incident. (Content warning: Profanity and racial slur):
Richard and his two friends, both also 16, told the station the attack was unprovoked.
"I support my president, and if you don't, let's have a conversation about it instead of ripping my hat off," Richard told WOAI in an interview. "I just think a conversation about politics is more productive for the entire whole rather than taking my hat and yelling subjective words to me."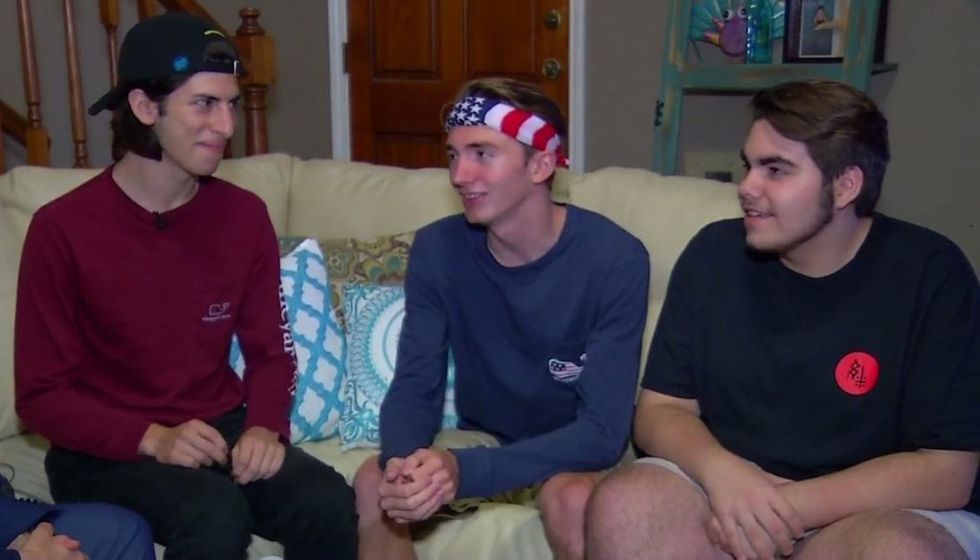 Richard (center) and his friends (Image source: WOAI-TV video screenshot)
While WOAI said a police report has been filed, San Antonio police on Thursday morning told TheBlaze a detective has been trying to contact the family without success and that apparently a police report has not been filed.
'Scum bag of the year'
Patricia Spittler posted video of the incident to Facebook so viewers could help identify the "scum bag of the year" who attacked her son and his friends, KENS-TV reported.
While her video has been taken down or changed to a private setting, KENS said, the now-viral video had been viewed over 2 million times and found its way to other video outlets.
"His friend was wearing a patriotic hat, and this happened!" Splitter wrote in the original post, KENS reported. "It would be nice to know who he is for someone to let him know his actions are not okay! Real tough guy ... approaches a group of teenagers minding their own business just having a burger! He kept his hat, too."
UPDATE 11:20 a.m.: San Antonio police later on Thursday morning clarified to TheBlaze that a "complainant and guardian arrived to the North Patrol substation to report the assault" Tuesday night and that detectives are "assigned to the case and are awaiting interviews/statements from the Complainant and witnesses to the assault." Police told TheBlaze the report won't be made public since the victim is a juvenile.
This story has been updated.