The cheerleading team at Dodge County High School in Eastman, Georgia, just had a T-shirt created to raise money for their club.
But the piece of clothing is raising some eyebrows and getting called "politically divisive" — even racist. The shirt reads: "In Dodge County, we stand for the flag, kneel for the cross. That's Indian Pride."
Who's against the T-shirt?
At least one person believes the T-shirt carries racist overtones, given NFL players kneeling during the national anthem to protest police brutality against minorities — and given the T-shirt's opposite message.
"It stands for the hurt of black people getting killed, beat by police officers and getting off with it," Eastman resident Deneen McLeod told WMAZ-TV of the shirt. "So therefore, we as black people ... to us, that's what it looks like."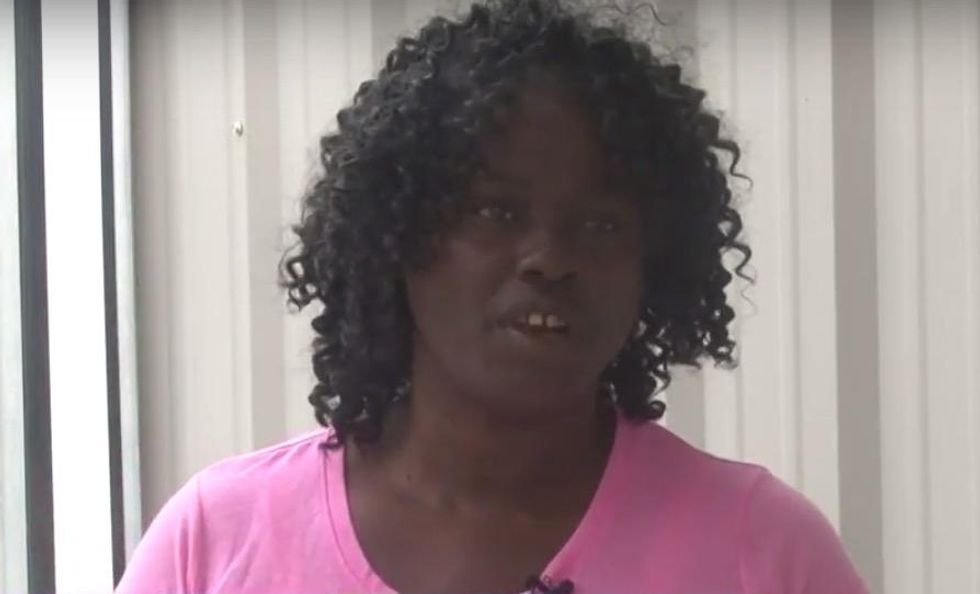 Deneen McLeod (Image source: YouTube screenshot)
Shirley Ikedionwu, a member of the Dodge County Board of Education, posted a scathing critique of the shirt on her Facebook page, the station said, noting that since the shirt was being sold through a school-affiliated organization, it "gives the impression that such a message is endorsed and condoned by the school system."
In her Sunday post — which appears to have been deleted — Ikedionwu added that her "heart is deeply saddened" by the shirt and called it "not only one-sided but offensive," WMOZ reported.
"I can't imagine how our children would feel entering a place that is supposed to be welcoming and accepting of students from all walks of life, beliefs and perspectives — but instead they are faced with this type of exclusionary message," she added, according to station. "I have contacted administrators in the school system, and AT THIS POINT, THE SHIRT WILL NO LONGER BE SOLD."
Who's in favor of the T-shirt?
White Hat Auto manager Nikki Mullis sells the T-shirts out of her shop, WMOZ said.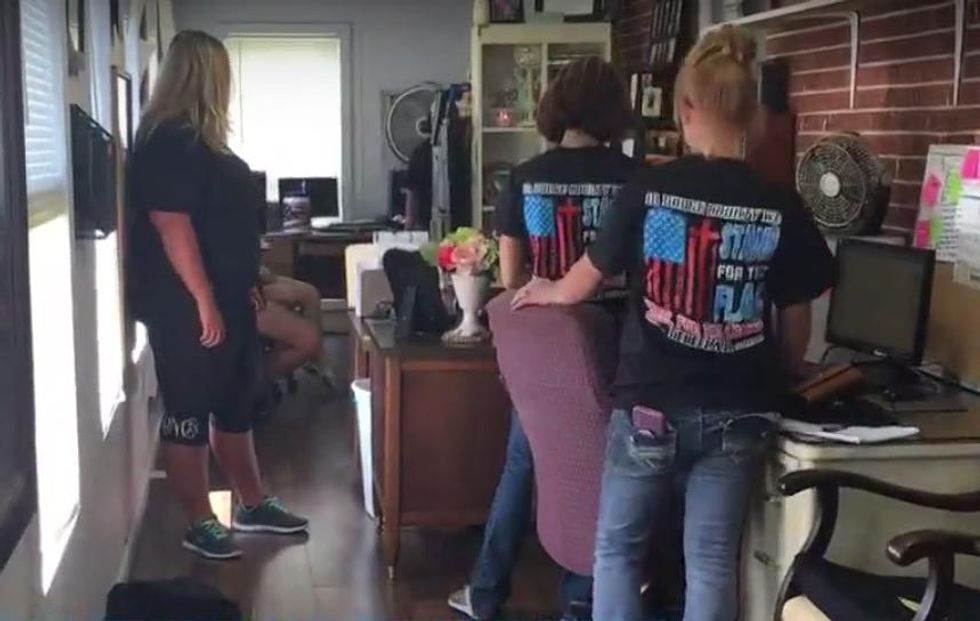 Image source: YouTube screenshot
"I'll stand for my God, and I'll stand for my flag — period," she told the station. "It's not about racism; it's about these cheerleaders wanted to get a shirt and wanted to make money to help boost their club."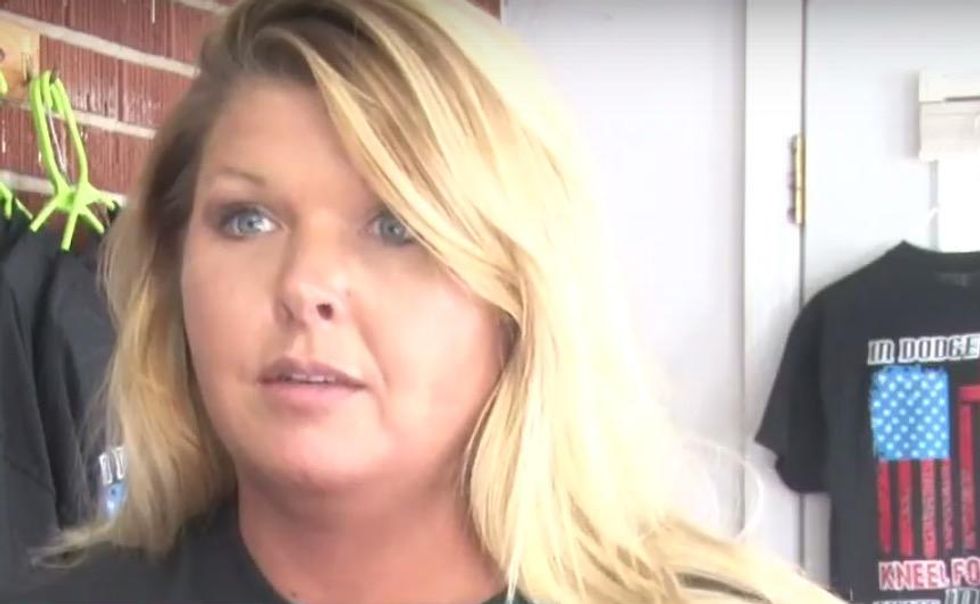 Nikki Mullis (Image source: YouTube screenshot)
Lisa Hartley of Heart of Georgia Signs and Tees designed the shirt and told the Dodge County News it wasn't meant to offend anyone or call attention to race.
"There was no hidden agenda in it," she said.
"For years, our football players have stood when the national anthem is played, and they pray before the game," Hartley added to the paper. "When a player gets hurt, they kneel. I considered that to mean that our Dodge County parents have raised their children right, and felt like it was respectful."
Hartley told the News she's also selling the T-shirt through her shop — and that after the controversy hit, she's received orders from Wilcox, Wheeler, and Bleckley counties for the shirt design — and that Telfair County schools were waiting for approval.
What does the school district say?
Superintendent Michael Ward told WMOZ that students can wear the shirt to school.
"There's no violation of anything right now," he told the station. "They're just voicing their political views. As long as it's not vulgar or obscene, they're within the dress code policy."
Ward told WMOZ he'll address the shirts if they become a problem.