When asked a question about President Donald Trump during an impromptu TMZ interview, actress Carole Cook replied, "Where is John Wilkes Booth when you need him?"
But the 94-year-old thespian — who's appeared on "Dynasty," "Cagney & Lacey" and in "Sixteen Candles" — had a good bit more to say as she and her husband exited a Hollywood restaurant Sunday.
After Cook's query into the whereabouts of Booth — who assassinated President Abraham Lincoln at Ford's Theater in 1865 — a voice off camera asked her, "So, we need to kill President Trump?"
Cook's husband replied "someone should" just as the actress offered, "Why not?"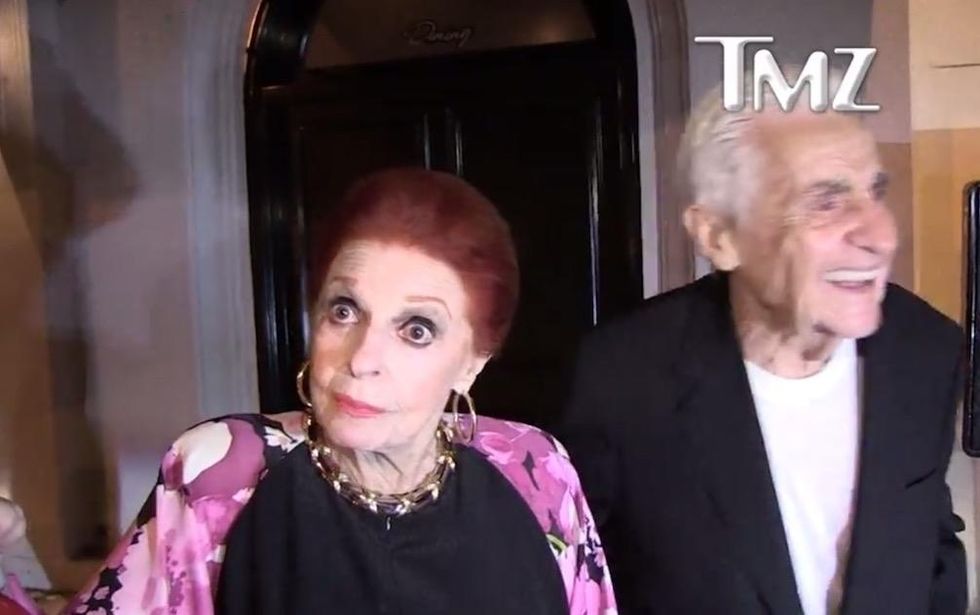 Carole Cook (Image source: TMZ video screenshot)
'Will I be on an enemies list?'
Apparently unconcerned with the attention her comments might garner, Cook asked, "Will I be on an enemies list?" — an apparent reference to President Richard Nixon's battle with detractors amid the Watergate scandal that led to his resignation. She added, "My God, I hope so."
"Just keep me out of jail," she quipped. "Or maybe not."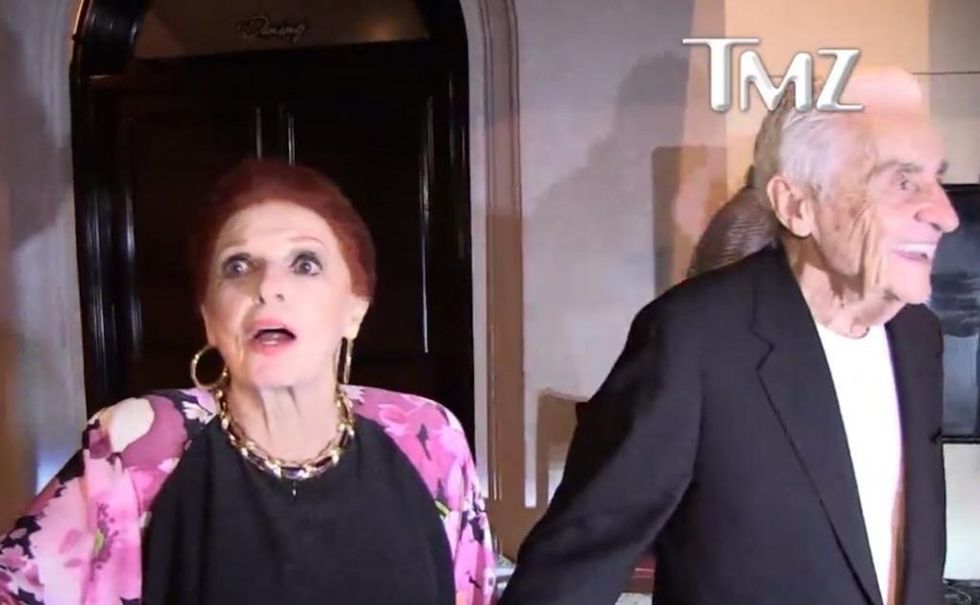 Carole Cook (Image source: TMZ video screenshot)
The conversation began with TMZ asking Cook what she thought about the "Frozen" actor who last week ripped a banner that read "Trump 2020" from an audience member's hands and threw it offstage.
Secret Service stepping in, sources say
In a follow-up story, TMZ reported that the Secret Service wants to have a little talk with Cook over her comments, citing sources connected with the agency tasked with protecting the president.
While the outlet added it's not an official investigation yet — only due diligence — the agency officially note, "The Secret Service is aware of the comment. While we do not confirm or comment on the absence or existence of specific investigations, we can say we investigate all threats against the President."