An Alabama homeowner in his 80s wasn't about to let a couple of crooks get away with stealing his property last week — and let his gun do the talking, WALA-TV reported.
What happened?
The alarm system at the homeowner's Mobile residence tipped him off that something was up Wednesday afternoon, police told WKRG-TV.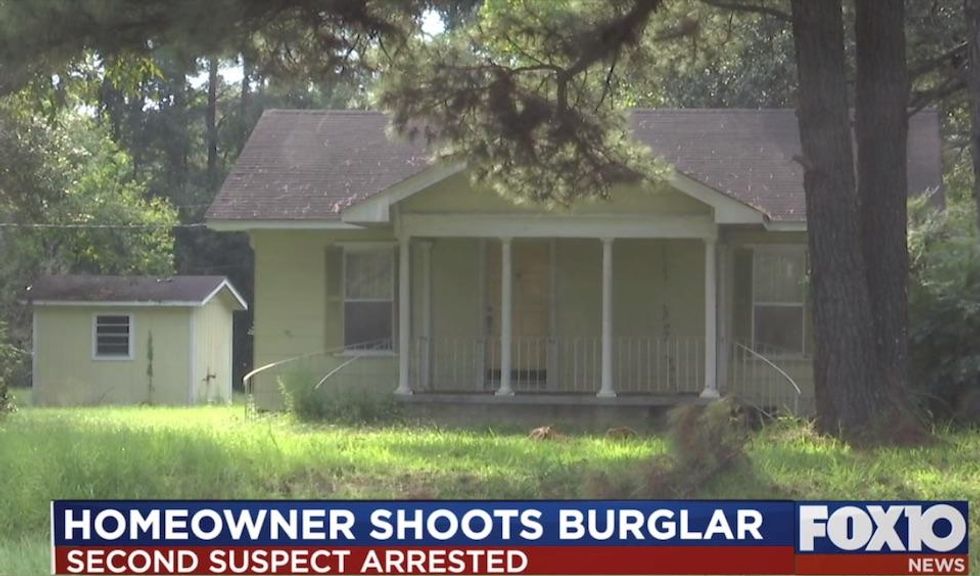 Image source: WALA-TV video screenshot
After spotting Travis Carter, 30, and Craig Cumbie, 51, leaving his garage with stolen property, the homeowner fired a warning shot into the air, police told the station.
Apparently that wasn't sufficient to dissuade the pair.
Cops told WKRG that Carter and Cumbie jumped into their vehicle and drove toward the homeowner in an attempt to get away — and the victim saw Carter hanging out of the vehicle with what appeared to be a weapon.
As you might expect, the homeowner wasn't in the mood to get mowed down by the vehicle or whatever it was that Carter may have been holding, so police told the station the homeowner fired a shot that struck Carter in the head.
Carter and Cumbie still managed to flee the scene in the vehicle, after which they were picked up by another driver who flagged down a sheriff's deputy in a marked patrol vehicle, WKRG said. Carter was suffering from a gunshot wound to the top of his head but was conscious and alert, the station said, adding that he was taken to a hospital.
At some point Cumbie ran but was soon located and arrested. The Mobile County Sheriff's Office offered the following observation about Cumbie: "He already had 4 warrants, guess that's why he ran."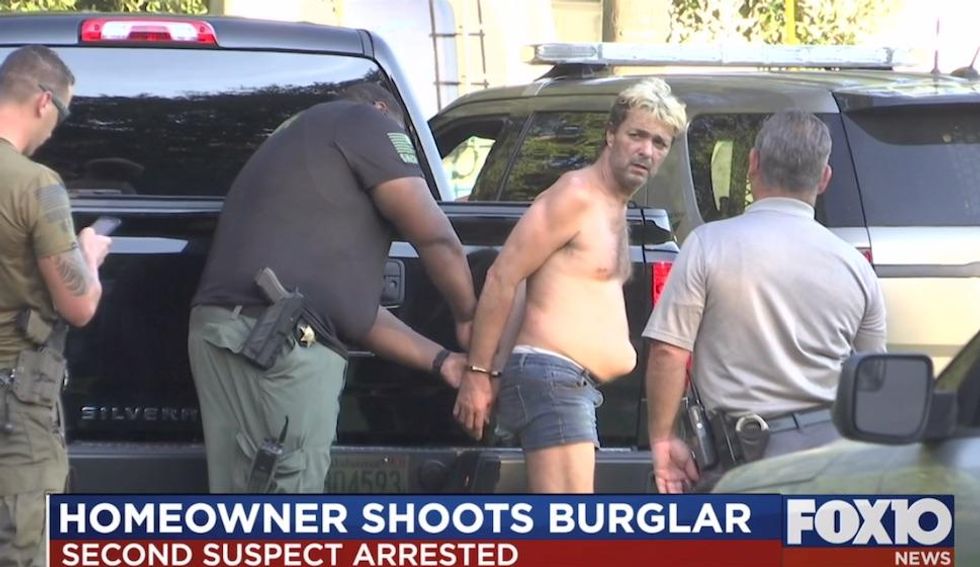 Image source: WALA-TV video screenshot
Both suspects were charged with third-degree burglary, WKRG said.
What else did the sheriff's office say about the homeowner?
"The victim is in his eighties," Captain Paul Burch of the sheriff's office told WALA. "He's tired of being burglarized. Like I said, he's been victimized multiple times the last few months and people in the community are fed up with thieves."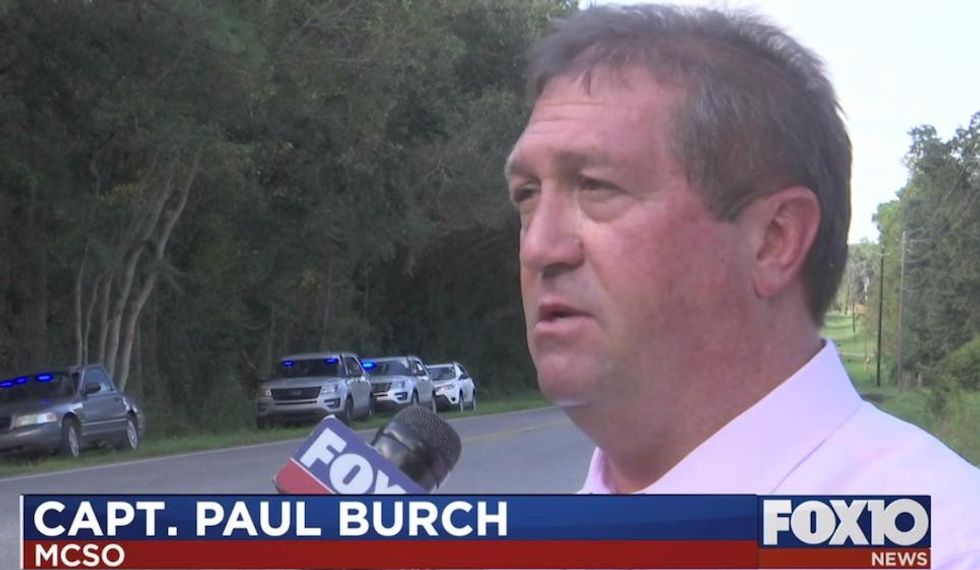 Image source: WALA-TV video screenshot
While deputies didn't file charges against the homeowner, sheriff's officials told the station a grand jury likely will decide the victim's fate.
A woman, who lives in the area and didn't want to be identified, added to WALA that the homeowner is "always being robbed" and complained that you "can't feel safe in your own home, your own yard."