Hillary Clinton claimed Sunday that her husband's extramarital affair with White House intern Monica Lewinsky in the 1990s was not an "abuse of power."
The former secretary of state also expressed her belief that then-President Bill Clinton was right to not resign after he was impeached for lying and obstructing justice.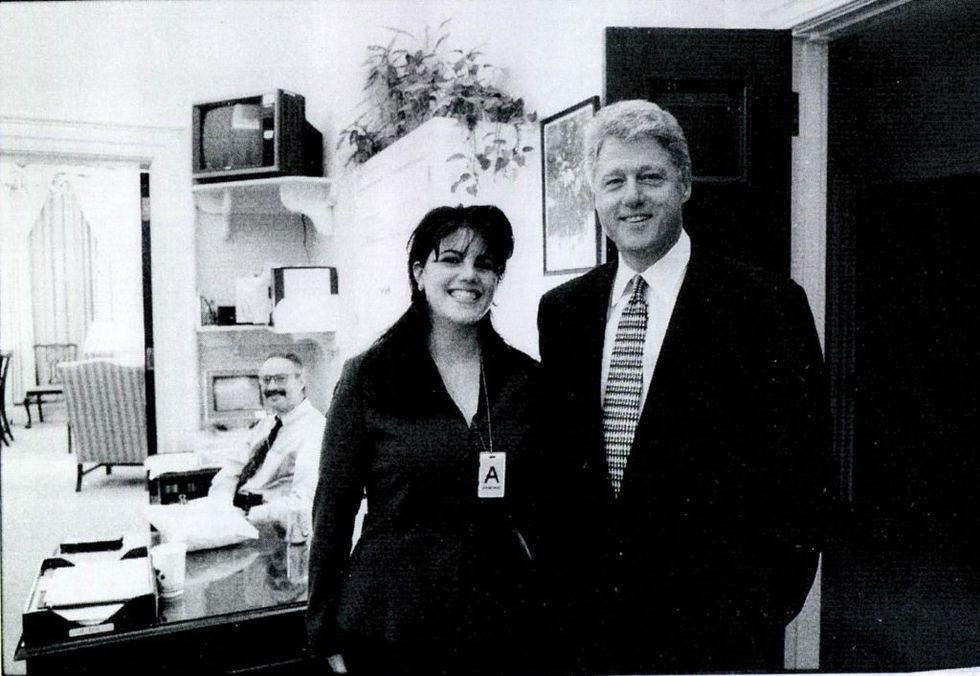 Image source: Getty Images
"Asbolutely not," Clinton said when asked on CBS' "Sunday Morning" whether her husband should have resigned the presidency over his affair and the subsequent scandal.
"It wasn't an abuse of power?" CBS correspondent Tony Dokoupil asked.
"No, no," Clinton reiterated.
When pressed about whether a sexual relationship between the world's most powerful leader and an office intern constitutes an imbalance of power, Clinton merely noted that both individuals were adults at the time.
Then she deflected — and turned the discussion to President Donald Trump.
"But let me ask you this: where's the investigation into the current incumbent, against whom numerous allegations have been made and which he dismisses, denies, and ridicules," Clinton said.
According to Fox News, Clinton's comments came after she rejected comparisons between the allegations of sexual assault against her husband and those made against now-Supreme Court Justice Brett Kavanaugh.