An Australian woman was sentenced to just over 10 years in prison after admitting she fatally stabbed a man in 2015 who she said raped her and threatened her daughter — after which she dragged his corpse from a rope with her car before disposing of his body.
Roxanne Peters, at the time a 32-year-old pharmacist's assistant, pleaded guilty to manslaughter and interfering with a corpse, 9News reported, adding that she'll be eligible for parole in 2020. Her sentence was handed Monday in Brisbane Supreme Court, the Australian Associated Press said.
Capalaba mother Roxanne Eka Peters, who stabbed a man to death, dragged his body behind her car for almost 2km and… https://t.co/AAbR805jy8

— The Courier-Mail (@The Courier-Mail)1540800506.0
What happened?
Peters fatally stabbed Grant Jason Cassar, 51, in the heart with kitchen knife at her home in Capalaba, Queensland, CBS News said, citing Network Ten.
Prosecutor David Nardone told the court Cassar had broken into her house "to do a meth cook-up" and "threatened [Peters'] daughter, if she didn't have sex with him again," 9News said.
Peters, also a drug addict, ran to the kitchen, grabbed a knife, and when Cassar grabbed her other hand, Peters repeatedly stabbed him saying, "You don't rape me," 9News added.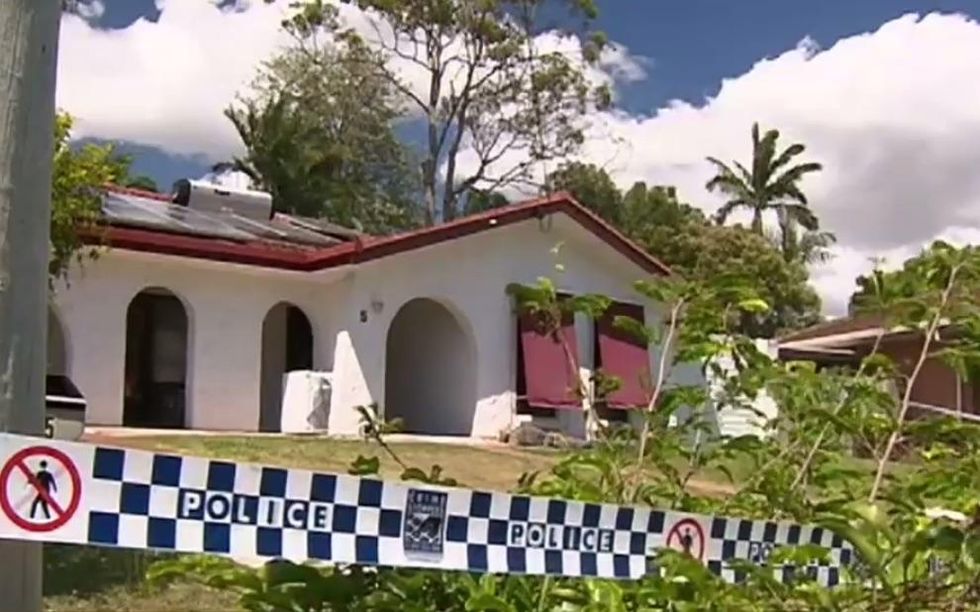 Image source: 9News video screenshot
After her friends refused to help her dispose of Cassar's body, Peters tied his corpse with a rope to her car and dragged it for about a half mile — even past a police station — before dumping it in a ditch on a semi-rural road, 9News said.
There were 61 injuries to Cassar's body, which was found the next day, including 4-inch-deep stab wounds to his chest and stabs to his penis, 9News added.
What did the judge have to say?
Justice David Boddice said Cassar's rape and humiliation of Peters as well as threats to harm her child had been a "significant provocation," the AAP reported.
"I accept the stabbing occurred in circumstances when you were enraged by what the deceased had done to you and was threatening to do to you again," the judge added, according to the AAP.
But instead of calling police immediately, Boddice said Peters "set about the process of callously disposing of the deceased body," showing no respect for Cassar's human dignity, the AAP noted.
"No doubt your rage continued to affect your attitude to him," the judge said, adding that her upbringing around drug users that included sexual abuse was a factor as well, the AAP reported.
What did Cassar's mother have to say?
"Never in the world could I imagine a woman would do such a horrible thing," the victim's mother Janice Cassar told the court, 9News said. "Whoever wrote the words 'wounds heal with time,' obviously never lost a child."
The judge added that Cassar's family "will never recover from his death," the AAP said.