Critics blasted "Today" show weatherman Al Roker on social media for dressing up as the eccentric (and white) scientist from the "Back to the Future" trilogy for Halloween.
Why is this an issue?
Critics took to social media to question why his costume was appropriate when NBC canceled his former colleague Megyn Kelly's show for her "blackface" remarks.
Roker defended his costume of the character Doc Brown, played by Christopher Lloyd in the films, was not an example of "whiteface," but merely what he chose to wear for an 80s-themed celebration.
"I'm going to say this one last time, but the folks who get it, understand and the ones who DON'T, won't," Roker wrote on Twitter. "I can be Doc Brown, and I wear the outfit and wig and not change my skin color if you're white, you can be President Obama if you want. Just don't color your skin!"
Roker, 64, wore a white wig and white lab coat, but didn't alter the color of his face.
Kelly, 47, who hosted the third hour of "Today," faced backlash following a discussion on her show about Halloween costumes.
"You do get in trouble if you are a white person who puts on blackface for Halloween, or a black person who puts on whiteface for Halloween," she said. "Back when I was a kid, that was OK just as long as you were dressing as a character."
She also addressed the criticism of "Real Housewives of New York" star Luann de Lesseps after she wore a Diana Ross costume last year.
"She wants to look like Diana Ross for one day, and I don't know how that got racist on Halloween," Kelly said.
Roker took aim at Kelly after she apologized to her co-workers and on-air to her audience. NBC canceled "Megyn Kelly Today" on Friday.
"The fact is, while she apologized to the [NBC] staff, she owes a bigger apology to folks of color around the country," Roker said on the air.
"This is a history going back to the 1830s minstrel shows to demean and denigrate a race," he added. "It wasn't right."
What was Roker's response to criticism?
Roker replied to his critics on Twitter by responding, "Bless your heart. Have a great day."
Some Twitter users defended Roker, saying what his costume is a non-issue.
Roker is shown below dressed as the "Grandpa" character from "The Munsters" in 2007.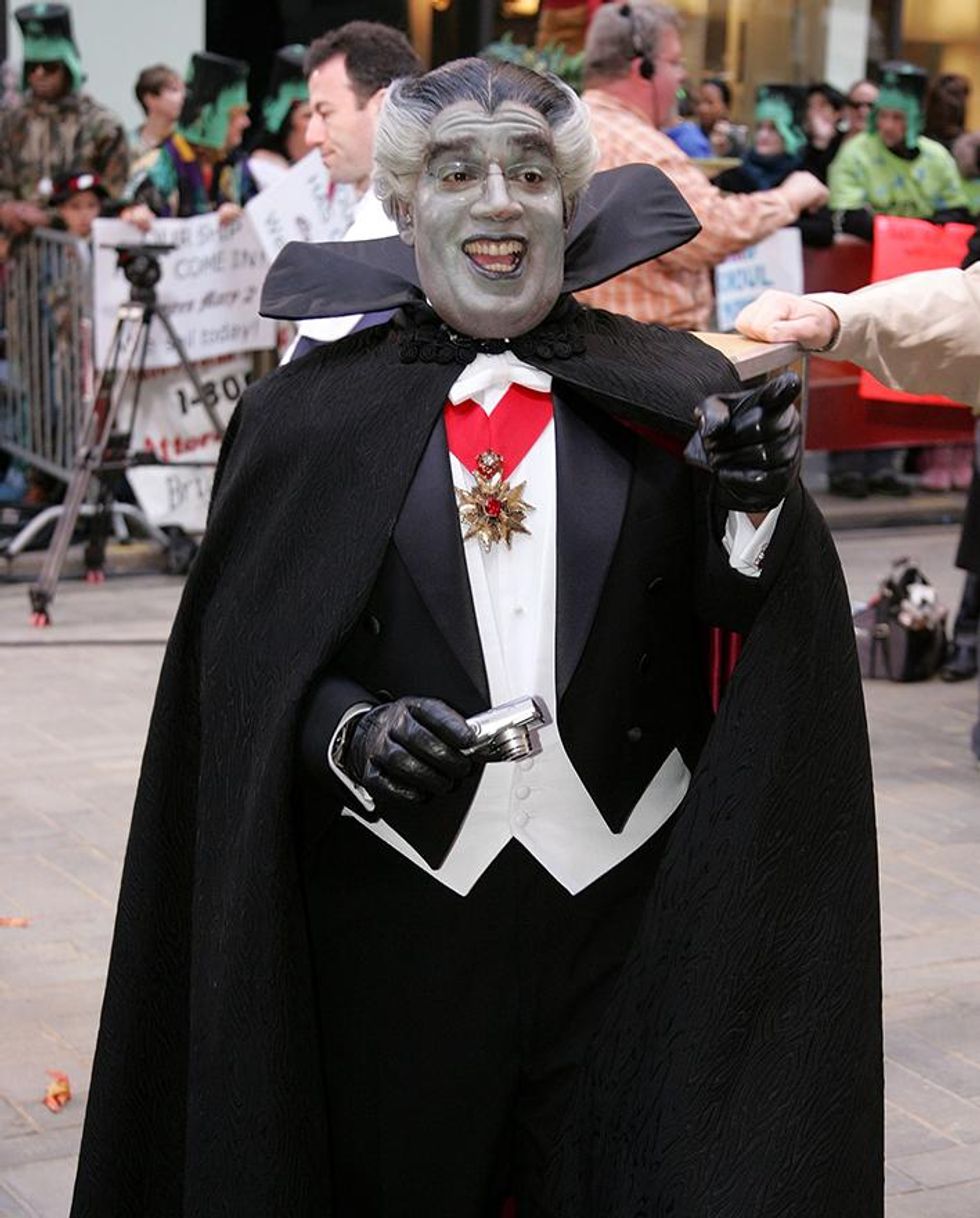 Photo by Bryan Bedder/Getty Images