City and state authorities are searching for a man who was caught on video pushing a waiting would-be passenger onto the subway tracks in New York City Friday afternoon in what appeared to be a completely unprovoked attack. The victim was luckily able to escape the track area without being killed by a train, but did suffer a broken collarbone and other injuries in the accident.
This was an especially violent week in the New York subway system, as authorities say there have been over a dozen violent incidents in New York subways last week alone. After this latest incident, New York Governor Kathy Hochul (D) and mayor Eric Adams (D) held a joint press conference on Saturday to announce the creation of a new joint city and state subway crime-fighting plan.
In the video, the suspect, whose features are mostly obscured by a hoodie, baseball cap, and a mask, can be seen calmly putting down a backpack before charging at a passenger, selected apparently at random, and launching him onto the unoccupied tracks below.
While the suspect's face is mostly obscured during the attack, video captured by surveillance cameras during his escape did manage to catch a clearer picture of the suspect's appearance.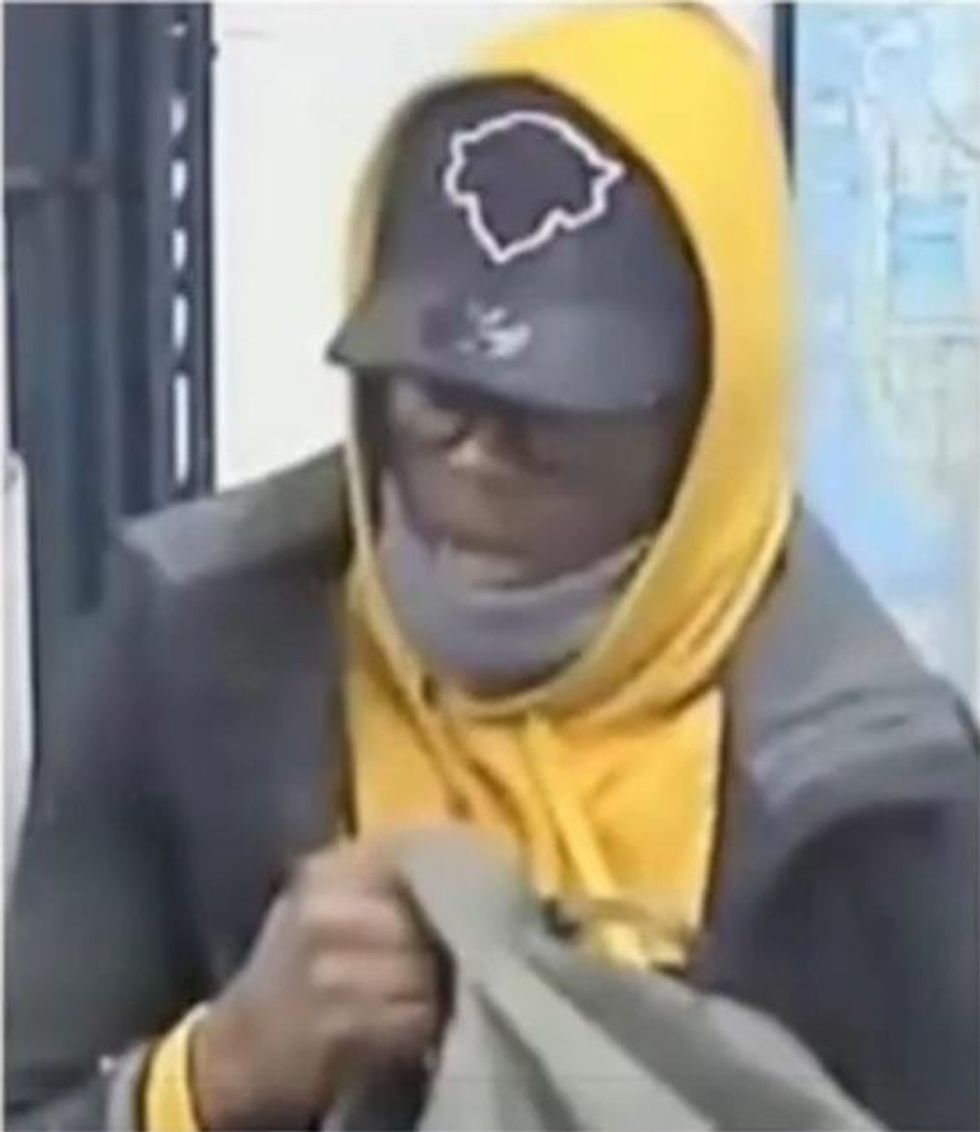 The victim, 32-year-old David Martin, told WCBS-TV, that he is terrified after the incident.
"I am from New York City and the trauma that I have ... is pretty intense right now," Martin said. Martin also described how he was able to escape from the tracks. "The minute I landed, I opened my eyes, and I'm looking into the tunnel. People were really nice trying to pull me up, but I was in too much pain, so I walked to the end of the station and walked up a little ladder."
As part of Hochul and Adams' proposed initiative, additional officers and cameras will be deployed in the subway in response to the recent uptick in subway violence. "Violent attacks, muggings, a 15-year-old boy losing his life to violence just a week ago. Nine homicides in our subway so far this year," Hochul lamented.
Anyone with information about the identity of the suspect is asked to contact NYPD Crime Stoppers at 1-800-557-TIPS.