Masked left-wing protesters, identified as Antifa, were caught on video screaming at a white-haired elderly woman with a walker, "Off our streets Nazi scum! Off our streets Nazi scum!" outside a conservative event at a Canadian college Sunday evening.
They also blocked her path in a crosswalk: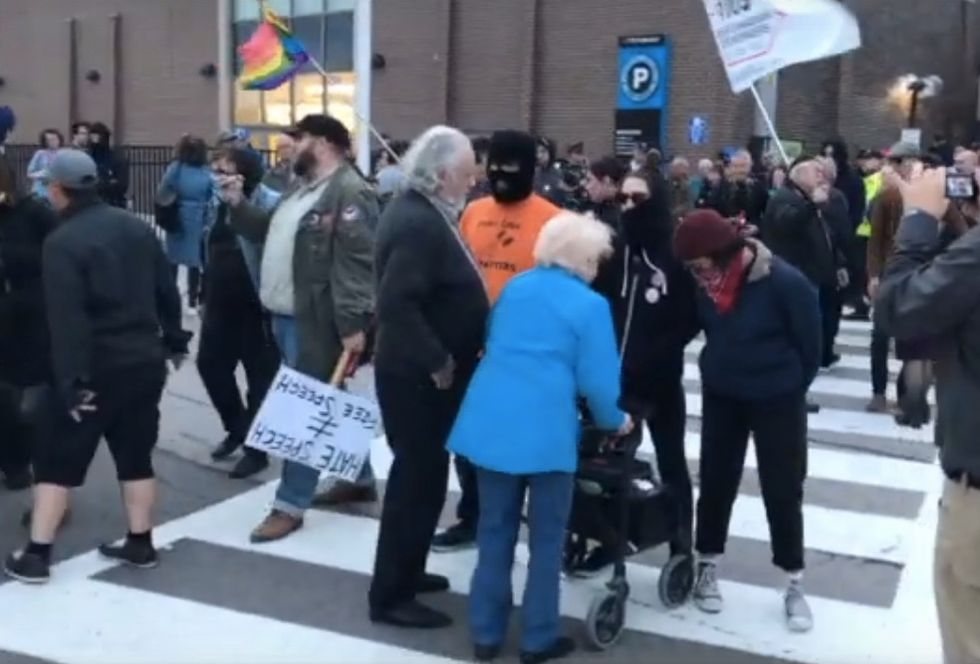 Image source: YouTube screenshot
An elderly man, who accompanied the woman, had a thing or two to say to the protesters. Then one protester screamed at the man, "Don't f***ing touch me! Don't f***ing touch me!"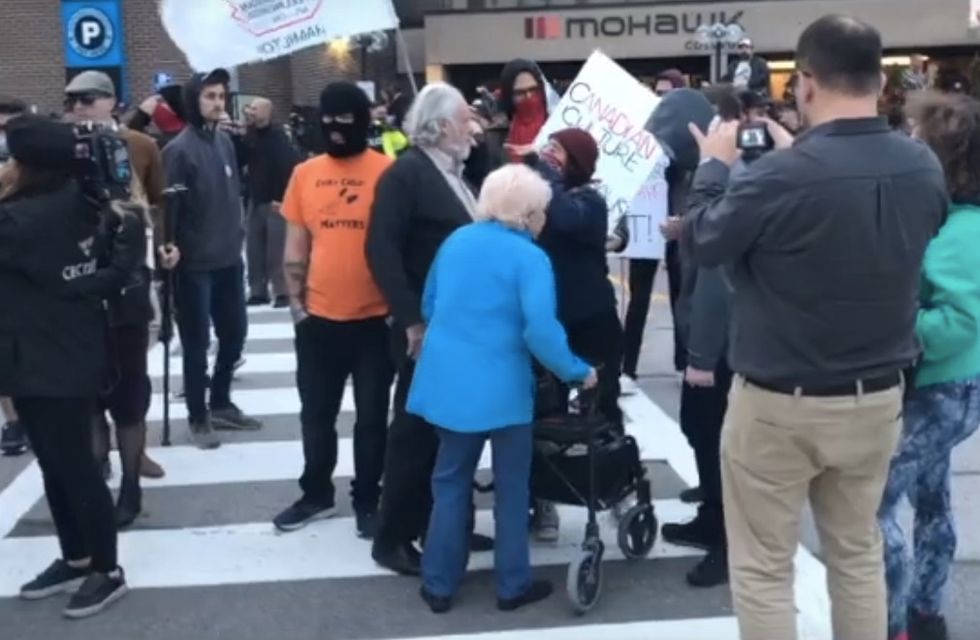 Image source: YouTube screenshot
Here's the clip. (Content warning: Language):

Antifa protesters scream at & block elderly couple outside an event featuring conservative politician… https://t.co/5qguAvvQfd

— Andy Ngô (@Andy Ngô) 1569810994.0
The event at Mohawk College in Hamilton, Ontario, featured a number of conservative and independent speakers — including Dave Rubin, who announced earlier this month that he'd be bringing his show to the BlazeTV platform.
Last week, Rubin said it appeared the event was canceled due to Antifa threats and that the college "is now demanding 10 times the original security costs and could demand more before showtime." The CBC said Rubin later clarified the event was still going ahead as planned.
What else happened outside the venue?
A crowd of about 100 protesters against the event stood outside with signs advocating for immigrant rights and yelling chants denouncing those entering, comparing them to Nazis and neo-Nazis, the CBC reported.
Supporters of the People's Party — some wearing "Make America Great Again" hats, the iconic symbol of President Donald Trump's 2016 presidential campaign — stood behind police and engaged with protesters for about an hour.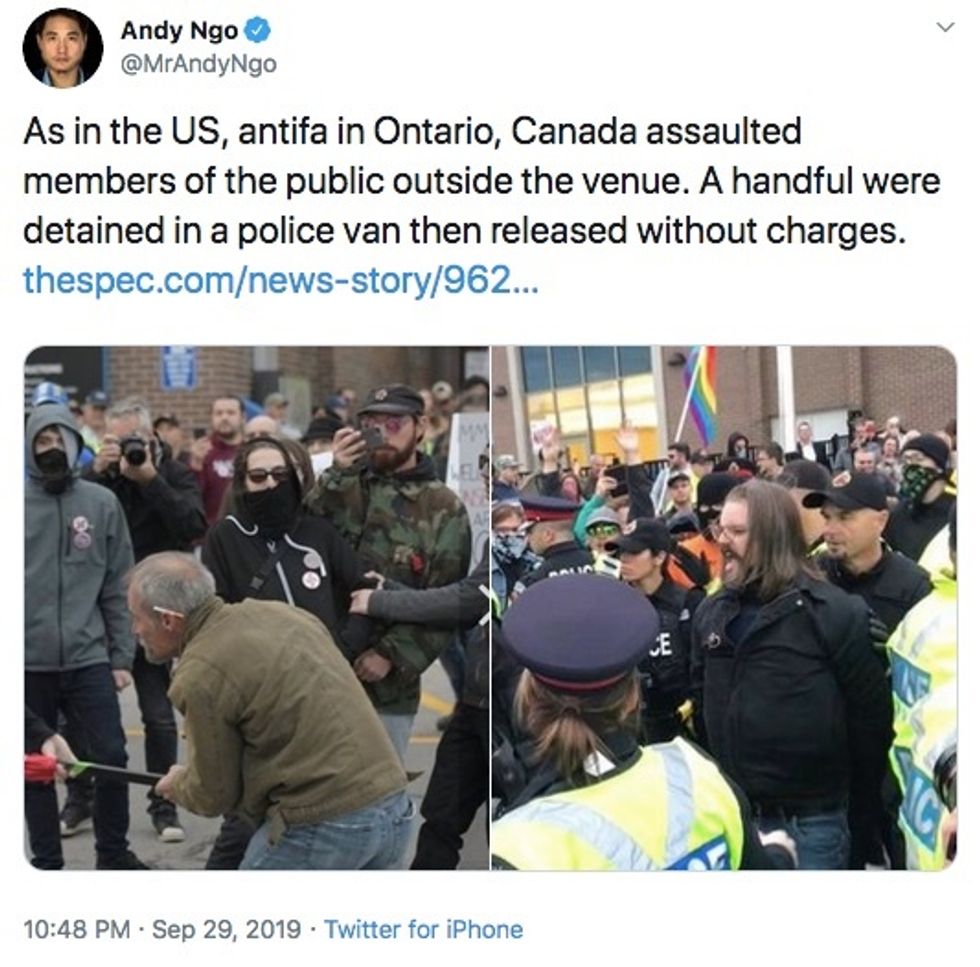 Image source: Twitter
A scuffle broke out in the crowd, and police led away in handcuffs two men from opposing sides of the protests, the CBC reported. There were four arrests for "breach of the peace," Hamilton police told the outlet, adding that all were later released without conditions.
Protesters at Maxime Bernier Event at Mohawk Collegeyoutu.be