Mike Hamad, owner of Mike's Liquors in Houston, told KPRC-TV he's kept a shotgun on hand at his establishment just in case — but he's never needed it in 20 years.
"I knew it would happen one day," Hamad told the station.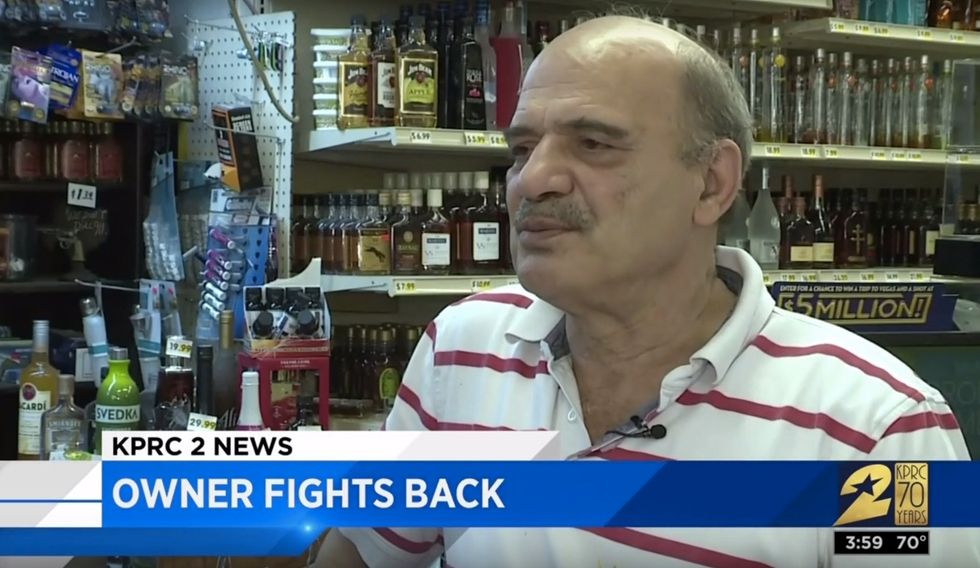 Mike HamadImage source: YouTube screenshot
Indeed, that day came around closing time Wednesday night when two men entered the store and opened fire.
"He said, 'Everybody on the ground.' And when the customer laid down, he started shooting — about five or six bullets," Hamad told KPRC.
The crooks weren't the only ones with guns
Hamad — who's licensed to carry a handgun, the Houston Chronicle reported — grabbed his shotgun and started shooting.
Hamad traded gunfire with 17-year-old Akeivyon McMillan, the paper said, adding that Hamad said a bullet narrowly missed his shoulder. But one of Hamad's shots hit McMillan in the torso, the Chronicle added, and the teen escaped empty handed. McMillan was soon caught and charged with aggravated robbery with a deadly weapon, police told the paper.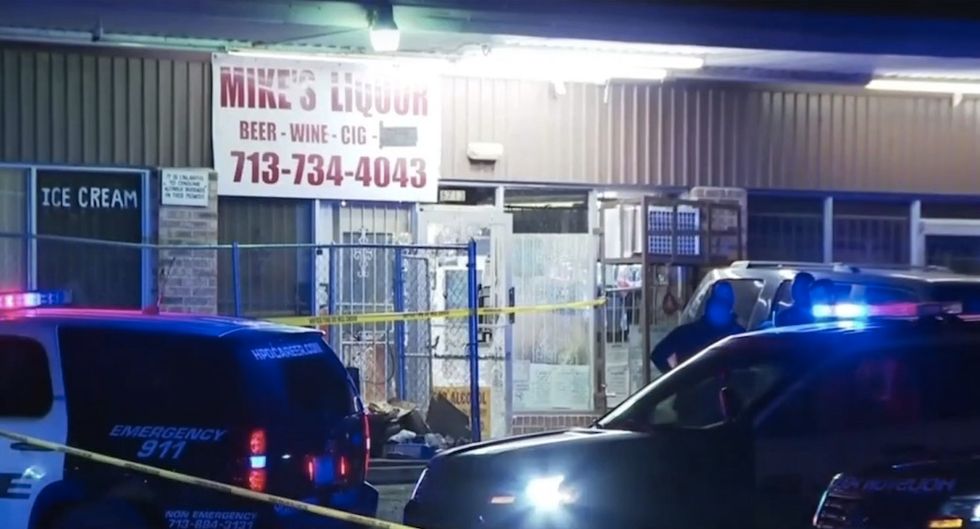 Image source: YouTube screenshot
"He didn't [take] money, no liquor, nothing," Hamad added to the paper. "But bullets everywhere, 'tak, tak, tak, tak, tak'."
Another suspect isn't so lucky
An employee at Hamad's store — who has a concealed handgun permit — also opened fire on the suspects and killed one of them, an unnamed 35-year-old who died at the scene, police told the Chronicle.
The paper said Hamad and the other clerk weren't charged pending a determination by a grand jury.
"I feel good," Hamad told the paper. "We expect this to happen around Christmas, not these days."