You may recall the story about a Best Buy security guard who got fired last month for tackling a wanted man who punched and ran from sheriff's deputies in the store's parking lot.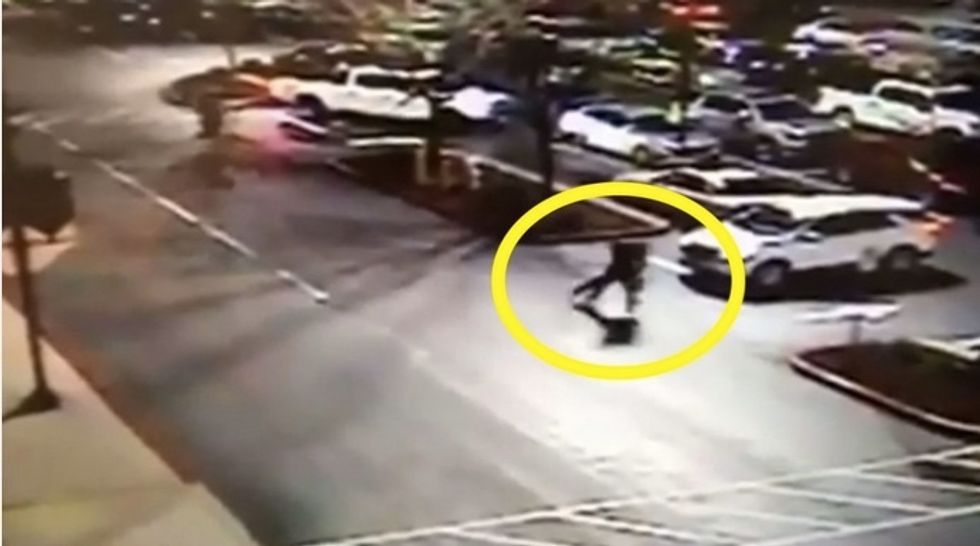 Image source: KTXL-TV video screenshot
First off, after word spread about the actions of the heroic security guard and Best Buy's rather unpopular response, the company curiously walked back its termination decision, saying it "had reason to take another look at what happened."
Well, you're apparently too late, Best Buy. Because your former security guard, Tyler Metildi, is now testing to become a deputy trainee for the very sheriff's department he helped on the night of Jan. 11.
The Placer County (California) Deputy Sheriff's Association posted the news on its Facebook page, noting that Metildi's "quick thinking and courage ... aided in the apprehension of a felony suspect."
"Tyler is a U.S. Army Veteran that served with the 10th Mountain Division in Afghanistan in 2014," the post also said. "Tyler was an 11B Infantryman and still lives his military virtues as we see here."
The sheriff's office on Monday also honored the 26-year-old for his actions with the Citizen's Medal of Merit for "choosing to act" instead of remaining a bystander during the incident, the Press Tribune said.
What's the background?
Metildi — who used only his first name for a KTXL-TV story last month— told the outlet he saw the wanted man when he was working outside the Roseville Best Buy "and when he got by his car, a bunch of undercover sheriffs came over to arrest him."
Turns out the suspect, 35-year-old Timothy Trujillo, was wanted for a felony warrant by Nevada State officials and Placer County Sheriff's deputies, KXTV-TV reported, and detectives tracked Trujillo to the Roseville Best Buy.
But the station said when officers approached Trujillo, he punched one of them in the face and fled on foot.
Metildi wasn't having it, however, and tackled the suspect.
#NEW: A security guard at Best Buy is seen in surveillance - tackling a suspect who punched a deputy while resistin… https://t.co/9pruyYuh6s

— Charmaine Nero (@Charmaine Nero)1548563711.0
"He started running past me, and I thought I was doing the right thing by stopping him," he added to KTXL.
Lt. Andrew Scott of the Placer County Sheriff's Office confirmed to the station that the "security guard tackled the man, preventing him from escaping" and that Trujillo was arrested. Scott added to KXTV that the sheriff's office is "grateful" to the guard.
Metildi told KTXL after he went back inside he "understood" he "was going to get into some type of trouble because Best Buy policy says we aren't supposed to touch anybody." Indeed, he told the station Best Buy fired him for his actions one week later.
"Our policy is clear, employees are not to chase potential criminals outside of the store," a store representative told KTXL in a statement. "Chasing an individual in the parking lot creates a safety risk that isn't worth taking, regardless of how noble an employee's intention is."
Metildi told the station he holds no hard feelings against Best Buy and is just happy he helped nab the suspect — and he told KXTV he'd make the same decision again, even knowing he'd get fired.
"Seemed like it was the right thing," he added to KTXL. "Like I said, it was someone running from the cops, seemed like the logical thing to do."
Metildi told news outlets last month he was looking forward to starting college in April — but if he's in deputy training, too, he'll have his hands full.
What happened to the suspect?
Trujillo faces a number of charges, including burglary — in California and Nevada — possession of methamphetamine, and assaulting and resisting a peace officer, KTXL reported.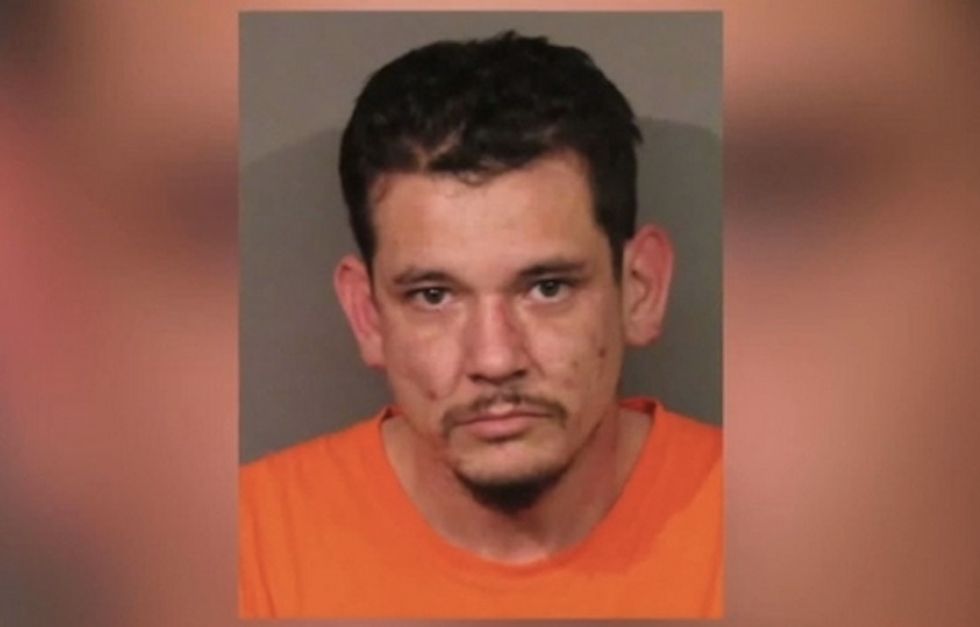 Image source: KTXL-TV video screenshot
(H/T: Blue Lives Matter)