Imagine an 11-year-old boy falling asleep during his bus ride to school, after which the driver, bus aide, and school personnel fail to take note of him.
Then imagine the boy later waking up alone on the bus — which the driver had parked at home — and the boy having no idea where he is.
Now imagine that boy has Down syndrome.
That terrifying scenario played out exactly that way on Monday for Evan Clifford, who attends Quarryville Elementary School in Lancaster County, Pennsylvania, WGAL-TV reported.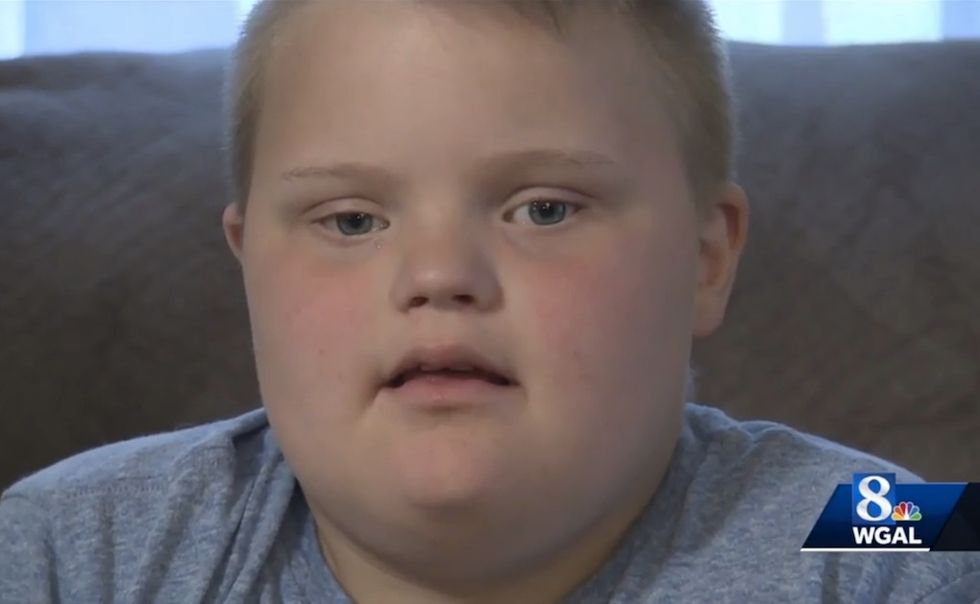 Image source: WGAL-TV video screenshot
What happened next?
"He was scared, he was crying, he couldn't find his way home," Evan's father Joshua Clifford told Lancaster Online.
Evan walked around the mobile home park where the bus driver lives and then found his way to nearby Route 272 where he tried to hitchhike home, Clifford added to the outlet.
But he noted to Lancaster Online that a motorist saw Evan and stopped to ask if he was OK, after which the boy shared his mother's phone number — and the good Samaritan driver called Evan's mom, Dana Clifford.
"My wife lost it," Joshua Clifford told the outlet. "She couldn't talk, couldn't stop crying."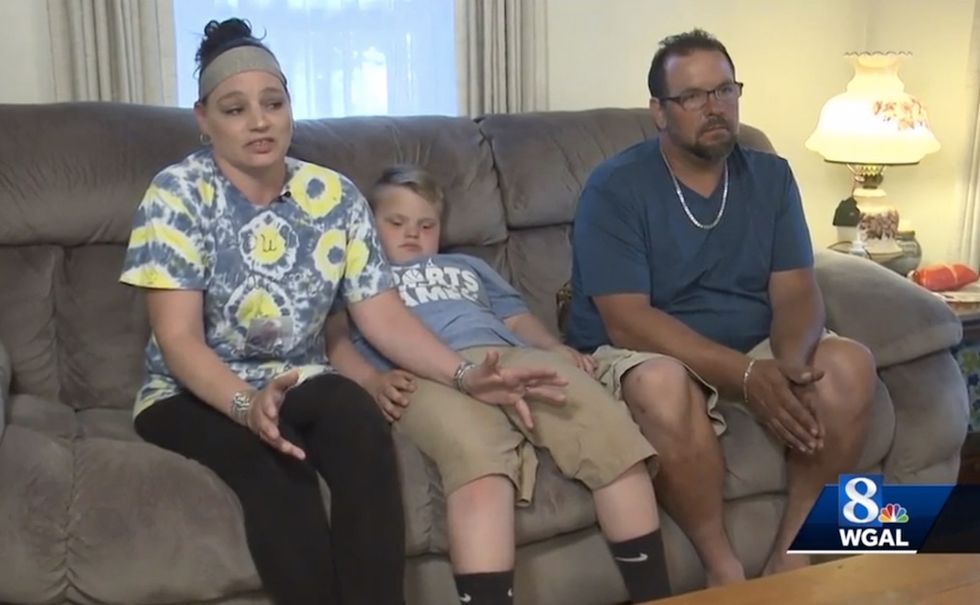 Image source: WGAL-TV video screenshot
With that Dana Clifford and the couple's 19-year-old daughter drove 20 minutes from their residence in Paradise to Evan's location and took him home, Lancaster Online said. There was another woman in the rescuing vehicle as well, WGAL said.
"They saved him," Dana Clifford told the station, calling the women "angels" for helping Evan. "I can't thank them enough for what they did."
She didn't share the same sentiments for those who failed to take account of Evan.

"I can't imagine how you cannot check and can just miss a child," Dana Clifford told WGAL, adding that Evan "could have been raped or murdered or killed."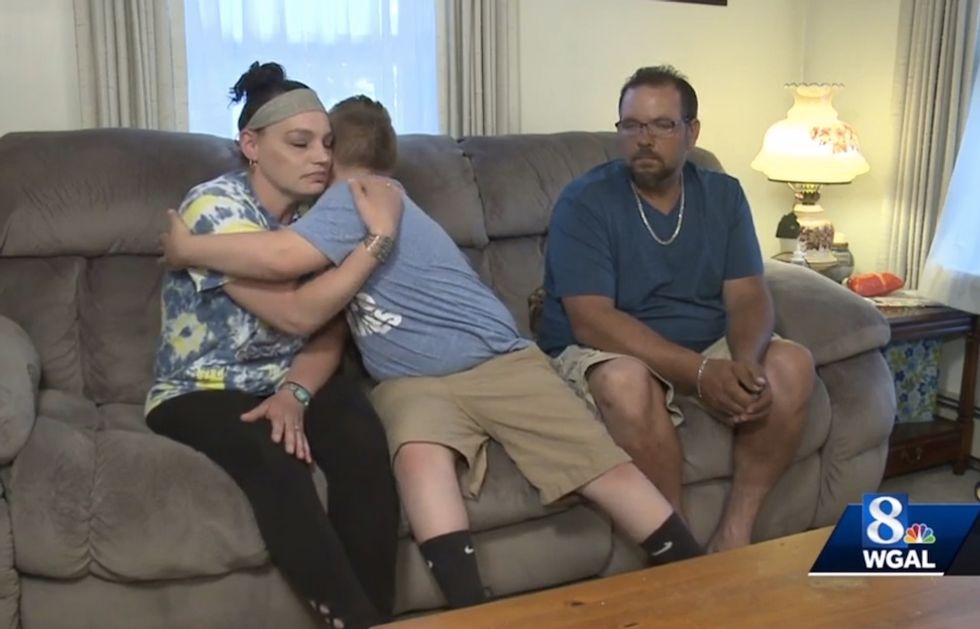 Image source: WGAL-TV video screenshot
What happened to the bus driver?
The school busing company said it fired a driver, the station said, adding that the company said in a statement that the driver failed to perform a "required post-trip bus inspection."
"This is unacceptable and we apologize for jeopardizing student safety," the statement added, WGAL said. "The bus driver has been terminated for failing to follow safety protocol. We will work with the school district to make sure this will never happen again."
Anything else?
Joshua Clifford told Lancaster Online that an aide assigned by the Solanco School District to look after another child noticed that Evan was sleeping and tried to wake him up as the bus pulled into the school — but then the aide became distracted with helping other kids off the bus, and Evan ended up still on board.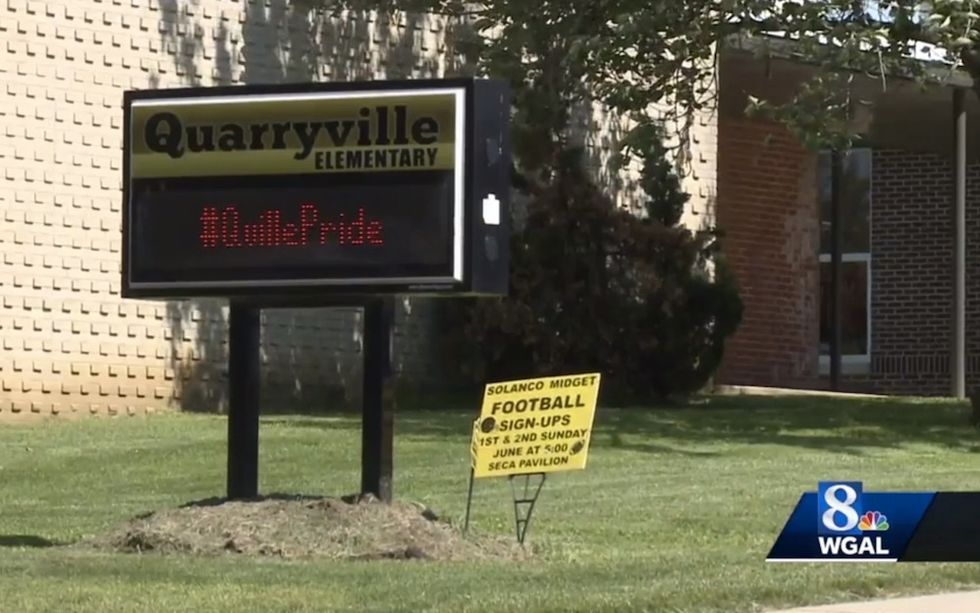 Image source: WGAL-TV video screenshot
Joshua Clifford told the outlet that he and his wife met with district officials to discuss an alternate way to get Evan to school, such as a van, but that they're driving him to school for now.
"There are required checks that all bus drivers are required to complete at the end of their runs that did not happen in this case," the district said in a statement, according to Lancaster Online. "District officials have met with the parents and are working with the transportation contractor to address this personnel matter. The safety of all students is a top priority."
The Cliffords are looking at speaking to an attorney but didn't note to the outlet if they'll take legal action.
"My wife's a mess," Clifford told WGAL. "She doesn't want to put him on a bus. You can imagine."