By the end of June, Chick-fil-A just might be thanking Burger King for mocking the chicken sandwich giant.
What happened?
Burger King in a tweet last Thursday said it's making a donation to the Human Rights Campaign — a prominent pro-LGBTQ group — for every Ch'King sandwich sold.
Burger King added that the campaign runs through Pride Month and "even on Sundays" — a not-so-subtle rip at Chick-fil-A's long-standing policy of staying closed that day, which reflects the Christian values of Chick-fil-A's founding family.
Burger King added a tweet saying 40 cents of every Ch'King sold will go the HRC and cap with a maximum donation of $250,000.
"This is a community we love dearly and have proudly supported over the years, so we couldn't miss an opportunity to take action and help shine a light on the important conversation happening," a Burger King spokesperson said in statement to USA Today.
The paper added that efforts to boycott Chick-fil-A have recently heated up, and it cited a Daily Beast story that identifies Chick-fil-A CEO Dan Cathy as a donor to the National Christian Charitable Foundation, which reportedly is trying to derail the pro-LGBTQ Equality Act.
How did folks react?
A number of Twitter users were more than a little annoyed at Burger King's announcement — and particularly its mockery of Chick-fil-A:
Others pointed out that Burger King's campaign is nothing more than a marketing ploy — and that if it really supported the LBGTQ community, it would donate a lot more money.
And who can blame commenters who pointed out some recent Burger King missteps?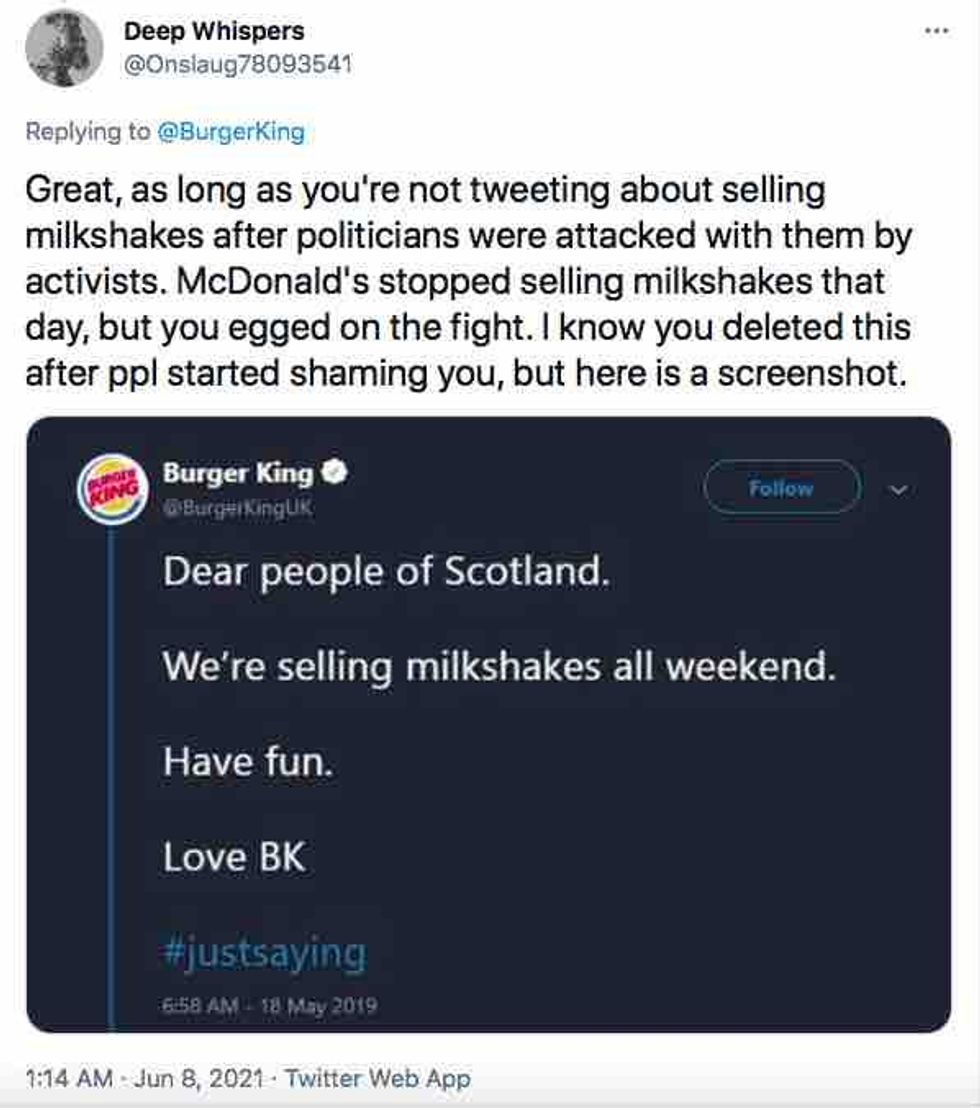 Image source: Twitter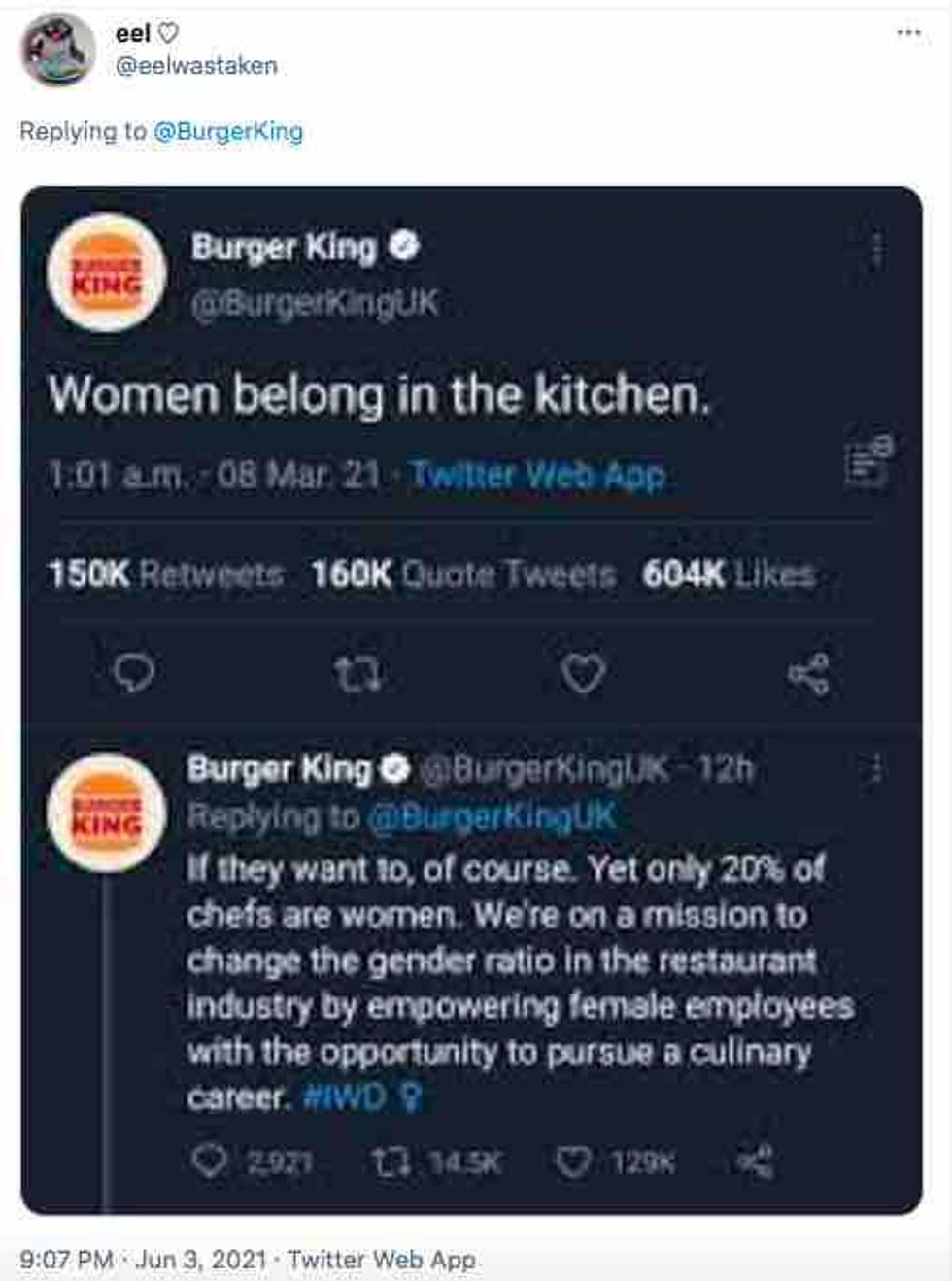 Image source: Twitter
Anything else?
In November 2019, Chick-fil-A announced it would no longer donate to the Salvation Army or other groups that some deem "anti-LGBTQ" — and some seriousbacklash resulted.
A couple of months later Cathy said he regretted "discrediting" faith-based organizations by cutting charitable donations to them.