A chihuahua was stabbed multiple times on a Chicago street while on a walk with a teenage girl Monday — and a 61-year-old woman was arrested in connection with the attack against the dog.
What are the details?
The 15-year-old girl, the dog's owner, was outside her family's home in the 6600 block of West Irving Park Road on the city's northwest side when a stranger launched the attack, WLS-TV reported.
Police said the suspect stopped to talk to the girl, WFLD-TV reported, but "moments later without warning" the suspect ran toward the dog and stabbed it with a knife. The girl tried to run away with the dog, but the suspect chased them and stabbed the dog several more times, WFLD said, citing court documents.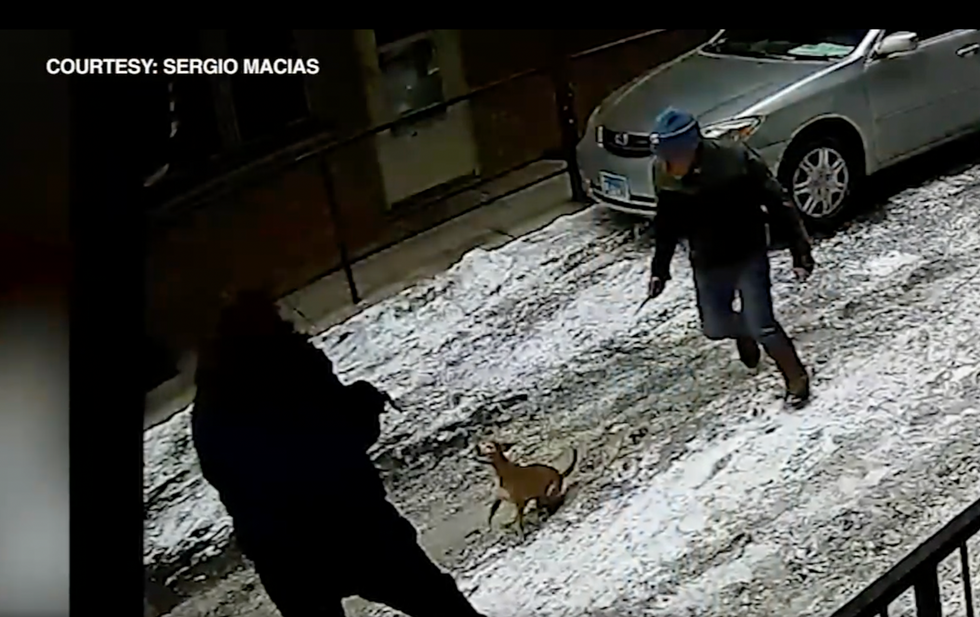 Image source: WLS-TV video screenshot
The girl managed to fight off the attacker and run, but not before her dog suffered serious, life-threatening wounds, WLS said, adding that the building's security cameras captured the attack.
"For no reason whatsoever, this woman just attacks and starts stabbing her dog," John Garrido of the Garrido Stray Rescue Foundation told WLS. "It's horrific in itself."
The foundation helped raise more than $9,000 in two days to pay for the 12-year-old dog's life-saving surgery, WLS said, adding that Bebe left the animal hospital Wednesday afternoon.
"Everybody focuses in on the evil this one person did, but we have over 250 people who stepped up to help this family," Garrido added to WLS.

Who is the suspect?
Police told WLS Jeannette Olivo was taken into custody shortly after the attack.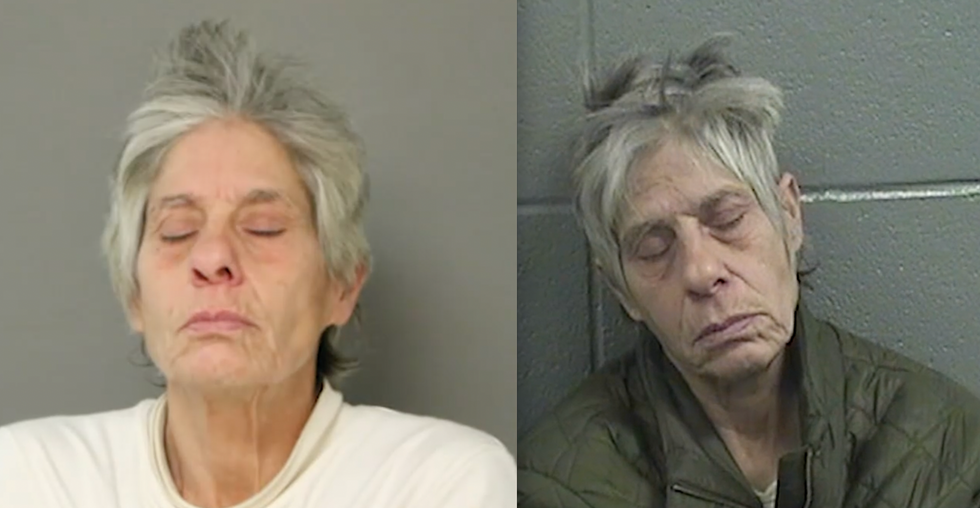 Image source: WLS-TV video screenshot, composite
WLS reported Wednesday that Olivo was still behind bars and faces two felony counts of aggravated cruelty to animals and aggravated assault with a deadly weapon.
Sergio Macias, another owner of Bebe, told WLS the suspect "needs to be in jail. She needs to be held accountable. This cannot be happening."
How is Bebe?
Ana Gabriela Jasso, another owner of Bebe, told WLS that Bebe "is doing great. He's eating good. He was even barking with the other dogs, so that's a good sign to them."