A North Carolina husband and father told Lincoln County Sheriff's deputies that he was lying in bed Thursday morning when his wife and daughter returned to their Lincolnton home from a dentist appointment, WHKY radio reported.

But soon after he heard his daughter scream and ran to her room where he encountered an intruder, the station said.
Fatherly instincts naturally in full effect, he tackled the intruder, WHKY noted.
And Dad also had a gun, which he used to hold the intruder until deputies arrived on the scene, the station said, adding that no one was injured during the incident.
What do we know about the alleged intruder?
Jason Kane Tillman, 43, of Lincolnton was arrested and charged with four counts of felony breaking and entering, one felony count of attempted breaking and entering to a building, one felony count of larceny from a building, and one felony count of possession of stolen property, WHKY said.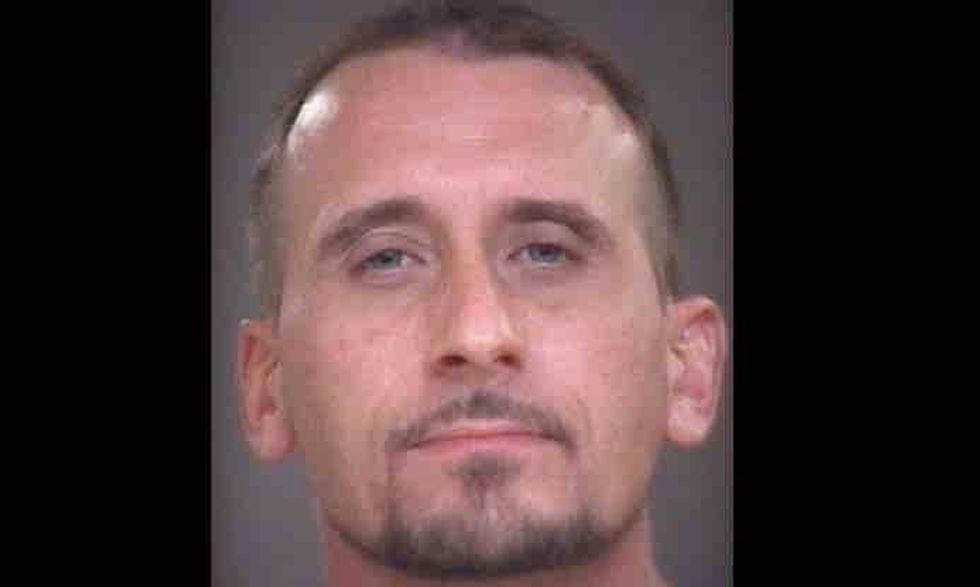 Jason Kane TillmanImage source: Lincoln County Sheriff's Office
Tillman was jailed under a $51,000 secured bond, the station said. His district court appearance is scheduled for Feb. 24, WHKY added.

The station also said deputies were in the area at the time of the incident for reports of a suspicious vehicle and building break-ins; authorities believe entry into the gun owner's home was made through a basement window.
(H/T: BizPac Review)