Far-left New York City Mayor Bill de Blasio doubled down on his claim that there's "plenty of money in this city; it's just in the wrong hands" during an interview Sunday with Jake Tapper on CNN's "State of the Union."
De Blasio uttered his statement Thursday during his State of the City address — in which he savaged income inequality and proposed widespread city-sponsored benefits for its citizens — and Tapper challenged the mayor on his choice of words.
Tapper challenges de Blasio
"You said something pretty radical this week that I want to ask you about," Tapper began. "You said ... 'There's plenty of money in [this] city; it's just in the wrong hands.' ... Who decides whose hands are the right hands and whose hands are the wrong hands?"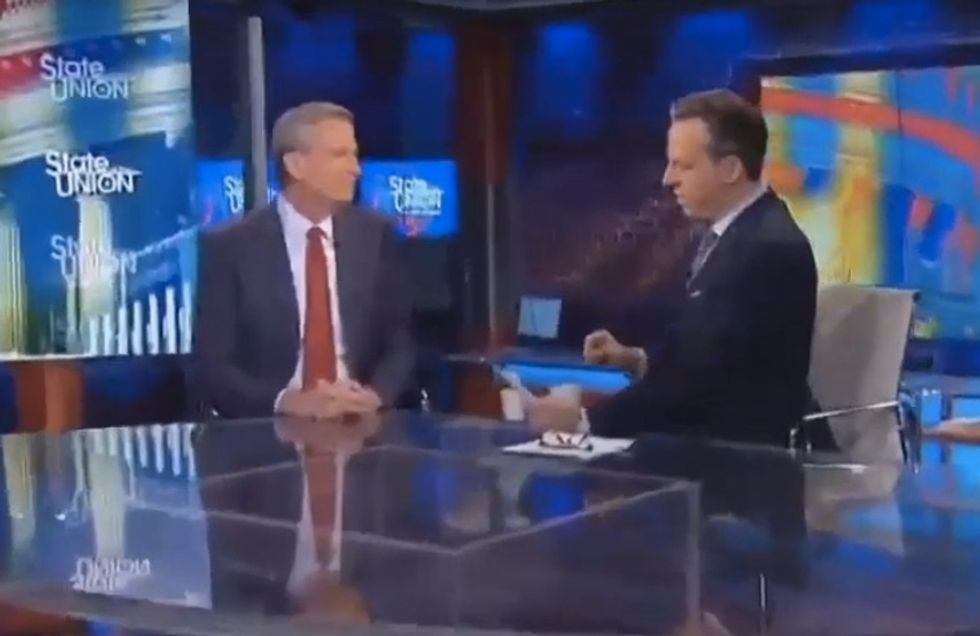 Image source: YouTube screenshot
De Blasio didn't appear to back away from his assertion, noting that "the 1 percent really has rigged the system, including the recent tax law that gave a huge windfall to the corporations and the wealthy. This is systematic. I said in the speech this has been an agenda from Reagan's administration right on through to Trump's — to take money from working people and give it to the 1 percent. So when I say there's plenty of money in this country, it's just in the wrong hands, it means to say we need policies that give back to working people — like guaranteeing health care for all."
Tapper wasn't quite buying it, though.
'Who decides whether it's wrong?'
"What's interesting about the argument, which I think struck a lot of people, is you're not talking about fairness," Tapper replied. "You're saying, 'These people have money, and it's wrong that they have money.' Not, 'They have money, they live exorbitant or wealthy, comfortable lifestyles, and therefore they could give a little bit more to help these people.' You're saying it's wrong that they have money. And who decides whether it's wrong? That's my question."
'Sunday, Monday, Happy Days'
De Blasio actually invoked former Republican President Dwight Eisenhower — and the "happy days" of the 1950s that left-wingers love to hate as repressive — to make his point.
"It's clear to me why it's wrong because government policies gave the 1 percent every conceivable leg up," he answered. "This was not by accident. As I say, this was an agenda. It was systematic. You go back decades, you go back even to the time of Dwight Eisenhower. We had some of the highest tax rates on the wealthy that this country ever saw. We had a very prosperous country. We had that prosperity pretty well shared among different people, including working people in this country. We had investments in infrastructure. The kinds of things that grew the economy for everyone."
De Blasio added to Tapper that "Democrats and progressives need to be blunt about this" and that citizens will appreciate proposals like "guaranteed health care for everyone" and two weeks of paid time off for every worker.
"The money is there, but it's not going to the right people," he said.
Here's the video. The relevant portion begins just after the 26-minute mark:
(H/T: Louder With Crowder)