CNN anchor Don Lemon said that President Donald Trump's Oval Office address Tuesday evening should be on a delay and censored before Americans can hear it.
Fellow CNN anchor Chris Cuomo, however, shut down that notion fast.
What are the details?
During a Monday night handoff between their respective shows, Lemon said that networks should air Trump's speech on a delay to avoid pushing "propaganda" about the U.S.-Mexico border wall.
"Do you think it should be, I don't know, a delay of some sort and then you can — because people will believe it," Lemon explained. "People — the president will say what he has to say. People will believe it whether the facts are true or not ... "
When it became apparent that Cuomo wasn't going to hop on Lemon's train of thought, Lemon began to falter.
"I guess that's a chance you take with any president," Lemon said. "But this one is different. And then, by the time the rebuttals come on, we've already promoted propaganda — possibly — unless he gets up there and tells the truth."
Out of respect — or incredulity — Cuomo let Lemon finish his remarks, and then fired back with his own.
But not before making this face: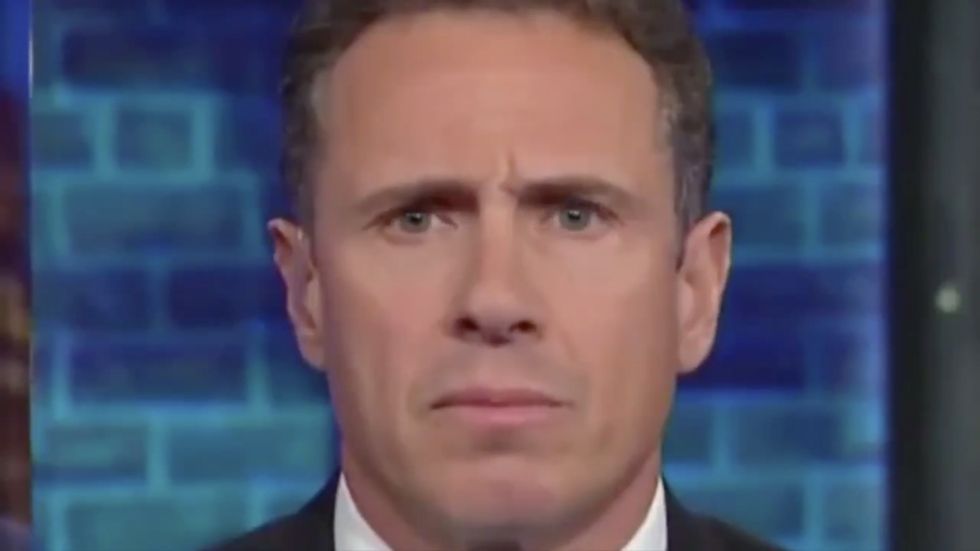 Image source: MRCtv video screenshot
"[Trump] has his right to make the argument to the American people," Cuomo responded. "And by the way — wanting barriers along the border is not propaganda. It's not immoral, it's not wrong."
"I have no problem with this," he continued after Lemon tried to defend his remarks. "I see no problem with this."
"I believe that fears of people saying that, you know, 'You should limit the exposure of this president to the American people' — I dismiss that notion entirely," Cuomo vehemently said. " I think that is anathema to American political exchange."