UPDATE: 7:12 p.m. EST: A Lululemon representative on Monday afternoon told TheBlaze the reason the two employees were terminated was for "knowinglyviolating our zero-tolerance policy related to physically engaging with the perpetrators which put their lives and the safety of our guests and other employees at risk."
The statement adds: "Employees are able and instructed to call 911 when needed, and that was not the cause of termination in this case. We are grateful no one was hurt during this altercation. At Lululemon, our people's safety is our number one priority, which includes an absolute zero-tolerance policy for our employees engaging with guests in a way that could put themselves, or others, in harm's way. We have longstanding protocols in place to uphold a safe environment in our stores, and our view is that no amount of merchandise in a store is worth our educators putting themselves at risk. Our focus is on continuing to support our employees and creating a safe shopping environment for our guests, as well as continuing to collaborate with local partners and law enforcement to ensure our stores remain safe."
Original story below:
Two now-former employees said they were fired from a Lululemon store in Georgia after calling police on masked crooks caught on video swiping items from the store.
What are the details?
"All of a sudden we see some gentlemen run into the store in masks and hoodies," Jennifer Ferguson — assistant manager at the time of the Peachtree Corners store — told WXIA-TV. "They swiped until they couldn't hold any more product and ran out the door."
According to WSB-TV, the brazen, daylight heist took place last month, and the trio of crooks stole thousands of dollars worth of clothes from the store at the Forum Shops.
Rachel Rogers — a key leader at the store at the time — caught the theft on camera, WXIA said.
"We didn't really feel very protected or know what else to do," Rogers told WXIA.
Rogers had been working for Lululemon for five years, WXIA reported, adding that she said the Peachtree Corners location has been dealing with thefts for months.
Rogers added details to WXIA about a separate incident: "I was not working, and someone sent me a picture of the front entrance table. And I was like, 'Oh my gosh, we just sold all of the product. Good job!' And they were like, 'No, someone just came in and stole everything."
The station said no one at the store called police about the other thefts.
But after Rogers and Ferguson called authorities about the shoplifters Rogers caught on video, Ferguson told WXIA that was against company policy.
"We are not supposed to get in the way. You kind of clear path for whatever they're going to do," Ferguson explained to the station, "And then, after it's over, you scan a QR code. And that's that. We've been told not to put it in any notes because that might scare other people. We're not supposed to call the police, not really supposed to talk about it."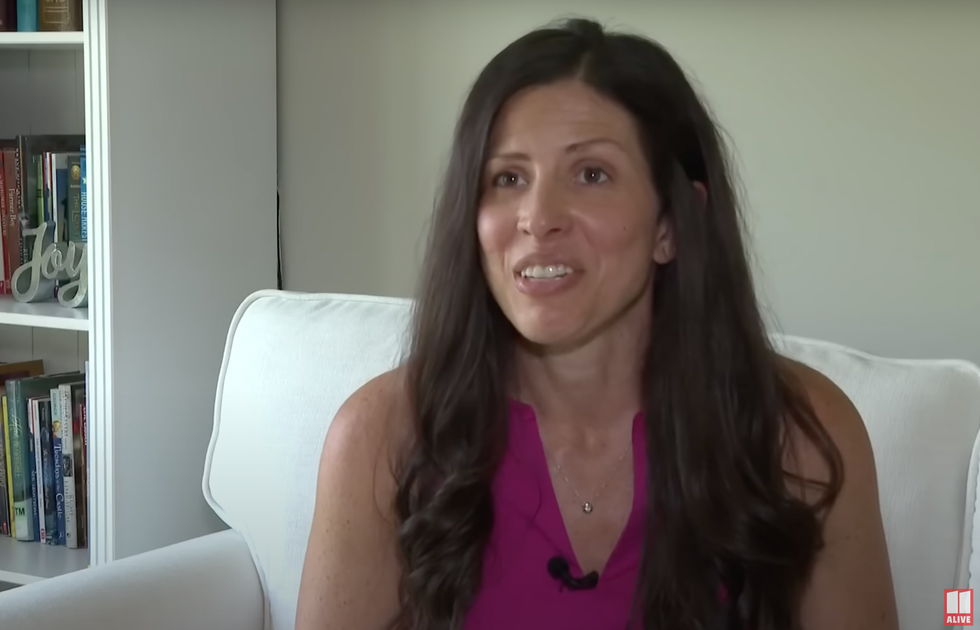 Jennifer FergusonImage source: WXIA-TV video screenshot
The Gwinnett Police Department confirmed to WXIA that there have been a few incidents in the area, and the station said a police report indicated that the three shoplifters recorded on video are facing felony robbery charges.
Fired
WXIA said Rogers and Ferguson were subsequently fired, and Rogers said the reason "wasn't very clear. They didn't give specific reasoning besides just saying they have a 'no-tolerance policy.'"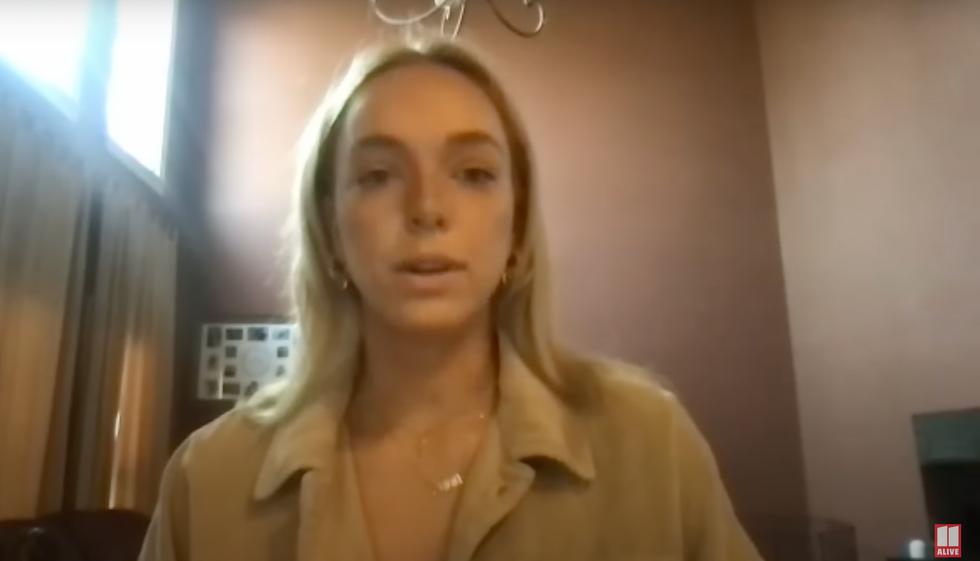 Rachel RogersImage source: WXIA-TV video screenshot
Ferguson added to WXIA, "They said I was terminated immediately with no severance because they have a zero-tolerance policy."
WXIA said it reached out to Lululemon corporate Wednesday but didn't get a response. According to WAGA-TV, the company said it has a zero tolerance policy for chasing or physically engaging with suspects during a robbery.
It isn't clear from the clip if Ferguson or Rogers physically engaged with the shoplifters, but the video does appear to show the pair exiting the store as the crooks ran to a getaway vehicle.
Rogers and Ferguson told WXIA they hope the policy can be changed to allow employees to call police if they don't feel safe.
"That was my sole income," Rogers told the station. "So, I did have to file for unemployment and use all of my savings to pay for my car payments, car insurance payments, my dog's food, my food."
Ferguson added to the station that she has four kids to support: "They put us in a bit of a bind. My husband is self-employed. So, we're trying to figure out insurance. There was no severance."
Lululemon employees say they were fired after burglaryyoutu.be
This story has been updated.
Like Blaze News? Bypass the censors, sign up for our newsletters, and get stories like this direct to your inbox. Sign up here!