A Fort Lauderdale, Florida, man has been charged with a third-degree felony of criminal mischief, after police say he was busted on camera cutting the brake lines on several electric rental scooters.
What are the details?
Randall Thomas Williams, 59, was arrested Sunday "in the act of tampering with several electric scooters," the Fort Lauderdale Police Department said in a press release. Authorities had been on the look-out since discovering more than 140 of the rental scooters have been found with their brake lines cut since April 2019.
The department also released surveillance footage showing a suspect — believed to be Williams — tampering with a scooter left in a Fort Lauderdale neighborhood. Police say they can tie him to the vandalism of at least 20 scooters near where he was apprehended.
Man arrested for tampering with electric scooters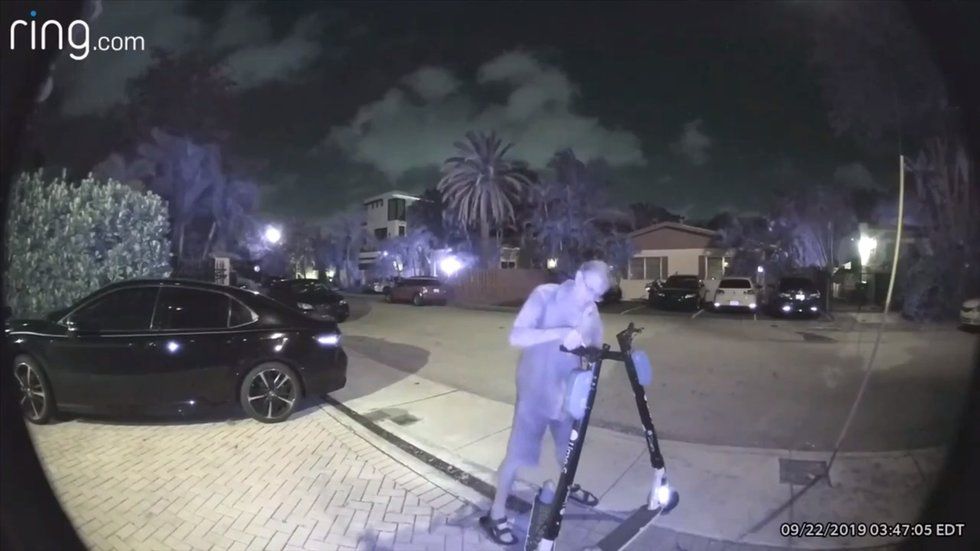 Man arrested for tampering with electric scooterswww.miamiherald.com
Over 140 electric scooters have been tampered with since April in Fort Lauderdale. Police have arrested Randall Williams who can be seen tampering with scooters on video Sunday.
Anything else?
According to USA Today, rental services Lime, Bird, and Bolt have all had scooters vandalized in the area. The Washington Examiner reported that "electric scooters are new to the city and are part of a pilot project with a on-year permit," adding that "the scooters have caused several dozen hospital visits and one death in the first four months of the pilot project, but police say they are unsure if Williams' brake cutting has resulted in any injuries."
Police have not yet determined a motive for the scooter sabotage.