A northern California gas station manager was fired after accidentally setting the price of premium at 69 cents per gallon last week, costing the station $16,000, KFSN-TV reported.
But customers sure were happy for the few hours the price stayed so low.
What are the details?
"I looked at the numbers, and it was 69 cents a gallon," Darryl Surita told KOVR-TV. "So you know what I did? I hit that button, and it started pumping, and the dollar sign just stayed low."
The last time prices were so cheap was 1978, when the average gallon of gas across America could be had for 65 cents.
Not surprisingly, a ton of folks started showing up at the Shell station on Sunrise Boulevard and White Rock Road in Rancho Cordova.
"It was crazy," Eddie Surita added to KOVR. "It turned into a circus within a matter of minutes."
Darryl Surita also took note of something not typically seen at gas stations these days.
"I started looking around, and everybody had a smile ... and they kinda were not looking at you in your eyes," he told the station.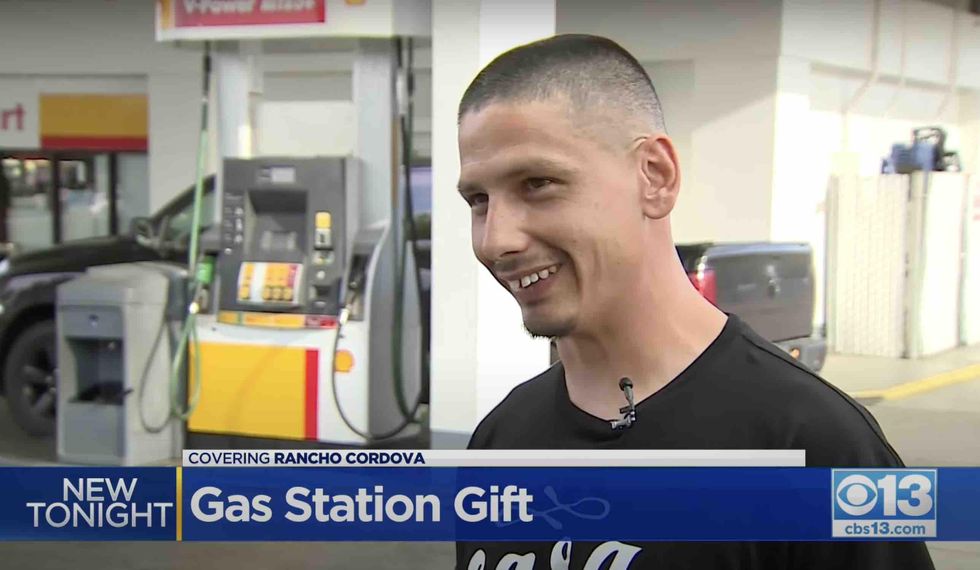 Image source: YouTube screenshot
KOVR said a decimal point was misplaced, changing the price from $6.99 per gallon to 69 cents per gallon.
"I've never seen gas this price in my lifetime, could you imagine that?" Darryl Surita added to the station. "This is history right here."
To top it off, the error took three hours to fix, KOVR added.
Rancho Cordova Gas Station Glitch Gives Customers 69 Cents Per Gallon Price At Pumpsyoutu.be
'Yeah, it's my fault'
"I put all three prices on there, except the diesel," now former station manager John Szczecina told KFSN. "The last one kind of didn't go. So, I just took responsibility for it and said, 'Yeah, it's my fault.'"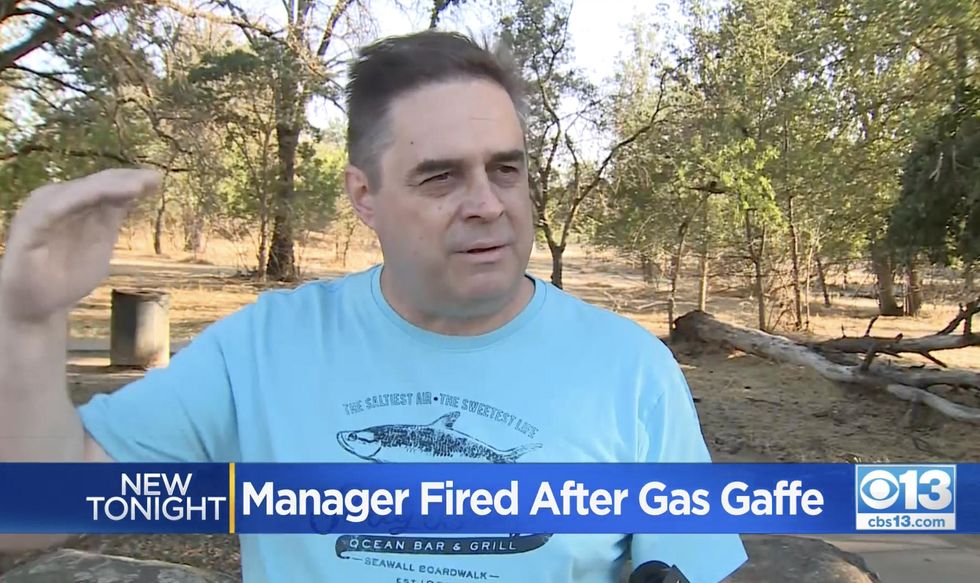 John SzczecinaImage source: KOVR-TV video screenshot
KOVR reported in a separate story that Szczecina was fired Monday, and his family launched a GoFundMe page for him in order to raise $16,000 so he can pay back the gas station. Just over $5,100 has been raised as of Wednesday morning.
While Szczecina's family is worried the station could sue him, business attorney Craig Simmermon told KOVR that employees are protected from liability in cases like this when mistakes are made while performing normal job duties.
"The only way he would be responsible outside of a written agreement is if he was acting outside the scope of his employment," Simmermon explained to the station. "For instance, if his boss said, 'Whatever you do, don't ever set the price on that gas pump,' and then he did."
KOVR said Szczecina filled out 10 job applications over the weekend and is hoping he won't be looking for work for long.