© 2023 Blaze Media LLC. All rights reserved.
Gillette is at it again: This time featuring Samson, a transgender man shaving for the first time
First 'toxic masculinity,' then body positivity, now this
Shaving company Gillette is at it again.
After igniting controversy in January with a commercial urging men to push back against "toxic masculinity," and more ads last month aimed at promoting body positivity, Gillette released a commercial last week showing a father teach his transgender son — Samson — how to shave.
Samson, of course, was born female.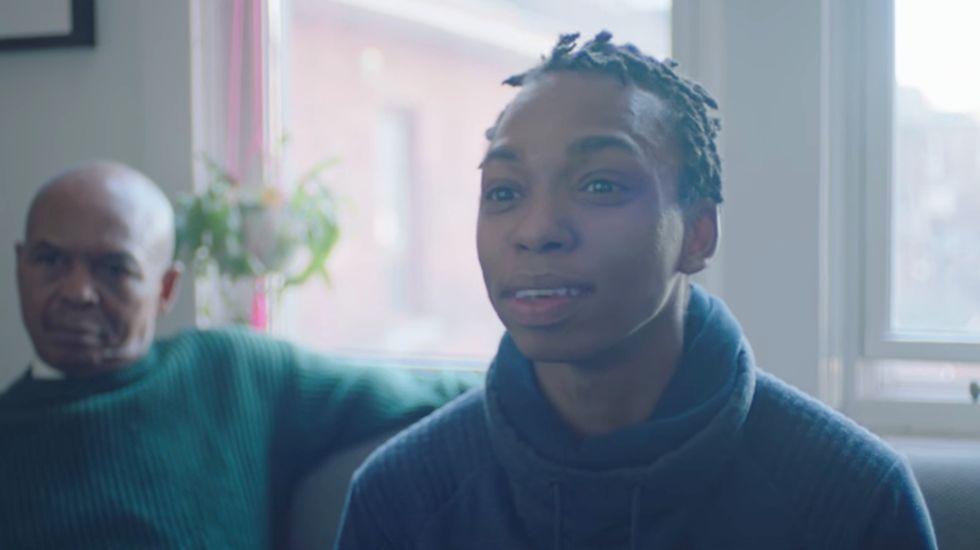 Image source: Facebook/Gillette screenshot
"Growing up I was always trying to figure out what kind of man I want to become, and I'm still trying to figure out what kind that I want to become," Samson says in the commercial. "I always knew I was different. I didn't know that there was a term for the type of person that I was. I went into my transition just wanting to be happy."

"I'm glad I'm at the point where I'm able to shave," Samson adds. "I'm at the point in my manhood where I'm actually happy."
The commercial shows Samson's dad encourage him throughout the shaving process. "Shaving is about being confident," the dad says.
"I'm actually happy. It's not just myself transitioning, it's everybody around me transitioning," Samson says.
After Gillette published the ad, Samson wrote on Facebook that he is "confident that this ad will encourage many of my trans siblings and fill them with the knowledge that our existence in this world can be filled with the love and support we deserve."
Want to leave a tip?
We answer to you. Help keep our content free of advertisers and big tech censorship by leaving a tip today.
Staff Writer
Chris Enloe is a staff writer for Blaze News
chrisenloe
more stories
Sign up for the Blaze newsletter
By signing up, you agree to our
Privacy Policy
and
Terms of Use
, and agree to receive content that may sometimes include advertisements. You may opt out at any time.