Basketball Hall of Famer John Stockton confirmed Saturday that Gonzaga, his alma mater, has revoked his season tickets for not wearing a face mask at Gonzaga basketball games.
Stockton is widely recognized as one of the greatest basketball players ever. He was named one of the 50 greatest NBA players in 1996 and was once again celebrated last October after being named one of the 75 greatest NBA players in history.
Stockton was a member of the 1992 U.S. Olympics men's basketball "Dream Team," has been enshrined in the National Basketball Hall of Fame and College Basketball Hall of Fame, played his entire 19-season career for the Utah Jazz, and, nearly 20 years after his retirement, still holds the records for career steals and assists.
What are the details?
Stockton told the Spokesman-Review that Gonzaga athletic director Chris Standiford recently informed him of the university's decision in a conversation that was "not pleasant."
"Basically, it came down to, they were asking me to wear a mask to the games and being a public figure, someone a little bit more visible, I stuck out in the crowd a little bit," Stockton said.
"And therefore they received complaints and felt like from whatever the higher-ups — those weren't discussed, but from whatever it was higher up — they were going to have to either ask me to wear a mask or they were going to suspend my tickets," he explained.
The Spokesman-Review explained that Stockton "has taken a strong stance against COVID-19 vaccines, shutdown measures and mask mandates." Stockton reiterated his views in his interview, but the newspaper went to great lengths to frame Stockton's concerns about the COVID-19 vaccines as "dubious and not backed by science."
Gonzaga requires either proof of vaccination against COVID-19 or a negative COVID-19 test within 72 hours before attending athletic events on campus.
According to the Spokesman-Review, the university began cracking down on people who violate the mask policy after suspending concession sales inside the basketball area, a decision reportedly meant to promote mask-wearing.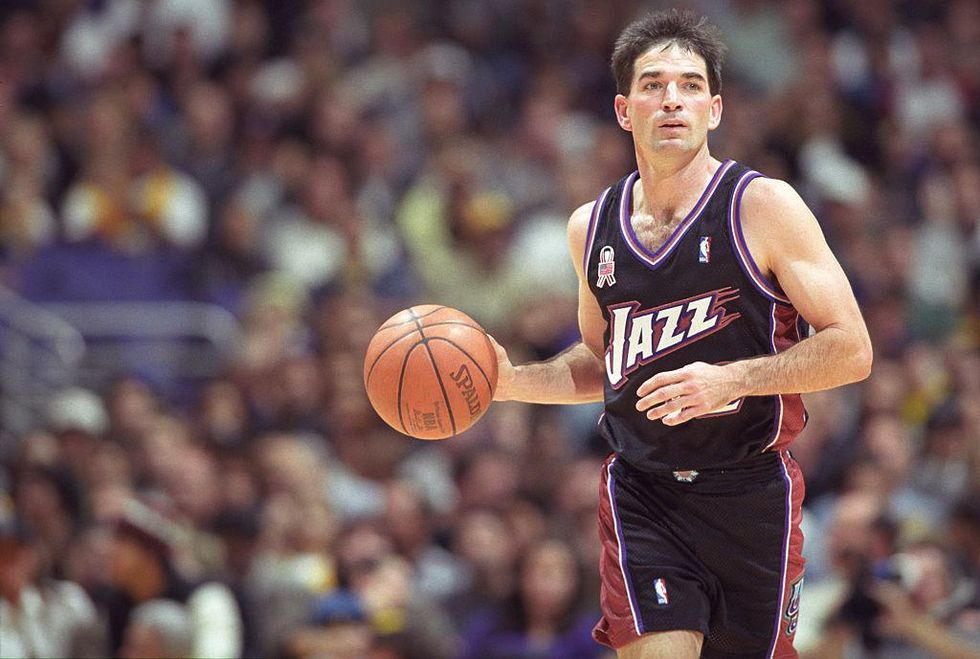 Matt A. Brown/Icon Sportswire via Getty Images
Stockton said that he considered complying with the mask policy to keep his tickets, but ultimately decided to maintain his convictions about masking policies.
"When the rule changes, then tickets will be reoffered," Stockton explained.
What did Gonzaga say?
After Stockton revealed the university had revoked his season tickets, the school released a statement that refused to address its decision regarding Stockton.
"Gonzaga University continues to work hard to implement and enforce the health and safety protocols mandated by the State and by University policy, including reinforcing the indoor masking requirement. Attendees at basketball games are required to wear face masks at all times," the statement said.
"We will not speak to specific actions taken with any specific individuals," the statement added. "We take enforcement of COVID-19 health and safety protocols seriously and will continue to evaluate how we can best mitigate the risks posed by COVID-19 with appropriate measures. The recent decision to suspend concessions in McCarthey Athletic Center is an example of this approach."