Late-night TV host Jimmy Kimmel punctuated a sometimes humorous segment focusing on wildly unpopular Vice President Kamala Harris by saying "sexism and racism" are the "obvious" reasons for her 28% approval rating among Americans.
One might take such a statement as another attempt at a joke, but Kimmel's tone came across as anything but humorous when he made his "sexism and racism" statement:
How did folks react?
Observers on Twitter weren't about to accept yet another tired charge of American "sexism and racism" to cover for Harris' failings:
And a few folks dug their claws into Kimmel over his decidedly hypocritical "sexism and racism" call out. Here's one striking example: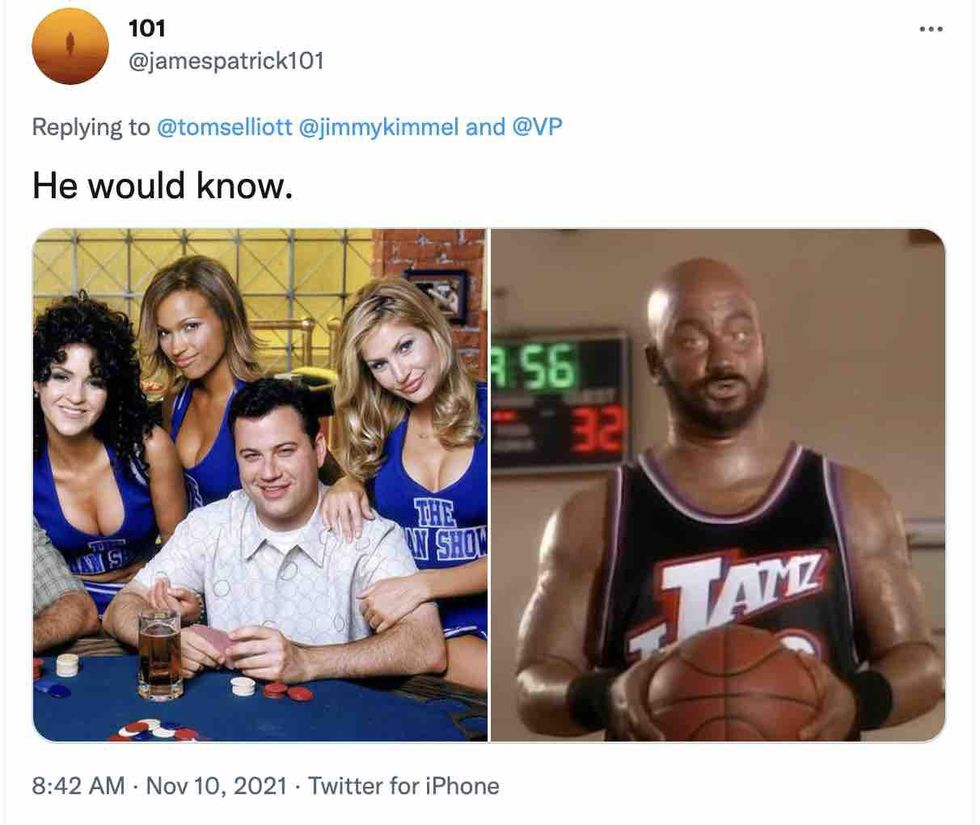 As many folks know, Kimmel openly engaged in plenty of sexism and racism on Comedy Central's "The Man Show," long before his higher-profile job on late-night TV. And when America's reckoning with race took place in 2020, Kimmel's past caught up with him, culminating with him issuing a rather defensive apology for wearing blackface numerous times onscreen (apparently without using the word "blackface," mind you).
(H/T: Red State)