Cheryl Costantino, the Republican chairwoman of Wayne County, said that as the rally progressed, the woman slowly made her way toward the stage and began behaving erratically.
"She was acting so chaotic that I was worried she would go after the speakers or something or hurt somebody," Costantino stated.
It turns out that Costantino was right to be concerned. She has alleged that, shortly thereafter, the woman bit and pinched her in the arm.
"The top was a compression injury because of how hard her jaw bit me," Costantino said, describing her injuries. "So when it started swelling up, I couldn't even raise my arm, like it was even uncomfortable just to drive."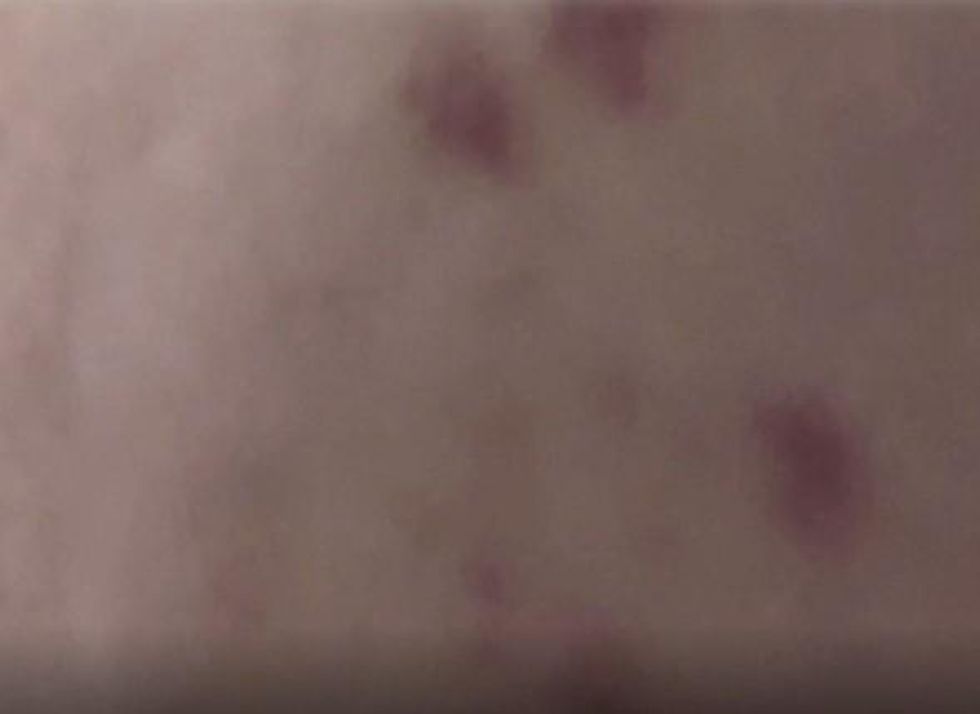 Bite marks Costantino says she sustained in the assaultScreen shot of WXYZ-TV video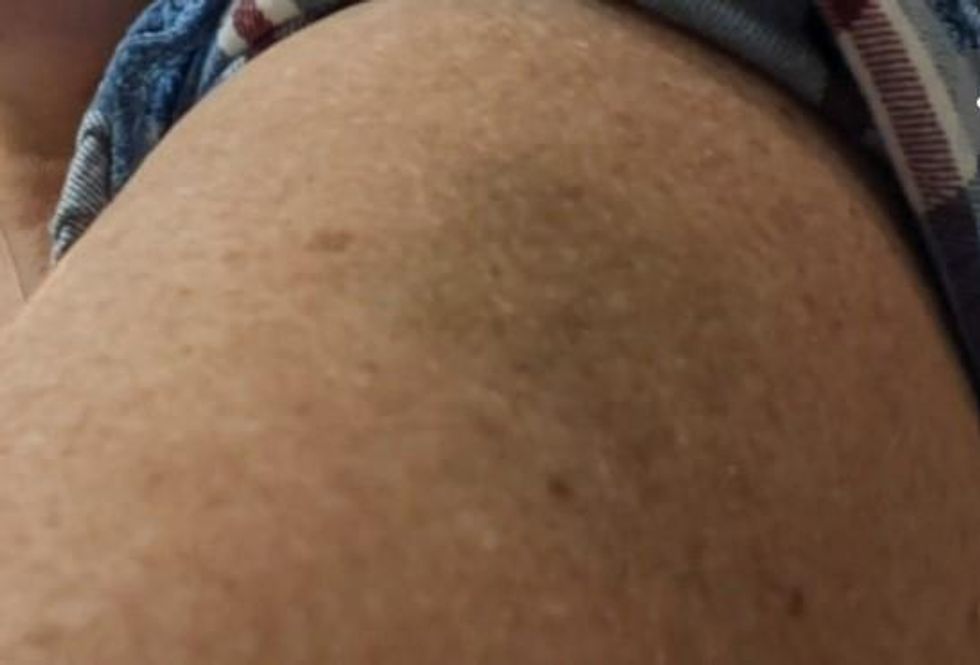 Bruise Costantino allegedly sustained in the assaultScreen shot of WXYZ-TV video
The woman was then asked to leave, and men, likely security, attempted to escort her from the premises, but the woman attempted to stand her ground, according to Costantino.
"And she was slapping all these guys, and this guy was just trying to guide her out and ask her to leave, and she refused to leave, and she kept saying, 'I have a ticket!'" Costantino said, according to Breitbart.
Linda Sawyer, a witness, claimed that when she confronted the woman about the assault, the woman more or less admitted it.
"I went to her and I said, 'You bit Cheryl.' And she said, 'Yeah, well,'" Sawyer said.
"Like she was proud of it," Sawyer added.
Elisa Wagner, a local precinct delegate, then began filming the woman, who by that time had grabbed a serving tray holder and, in Costantino's words, held "it like a weapon."
Portions of Wagner's video can be seen in the WXYZ-TV news segment, though the woman's face has been obscured.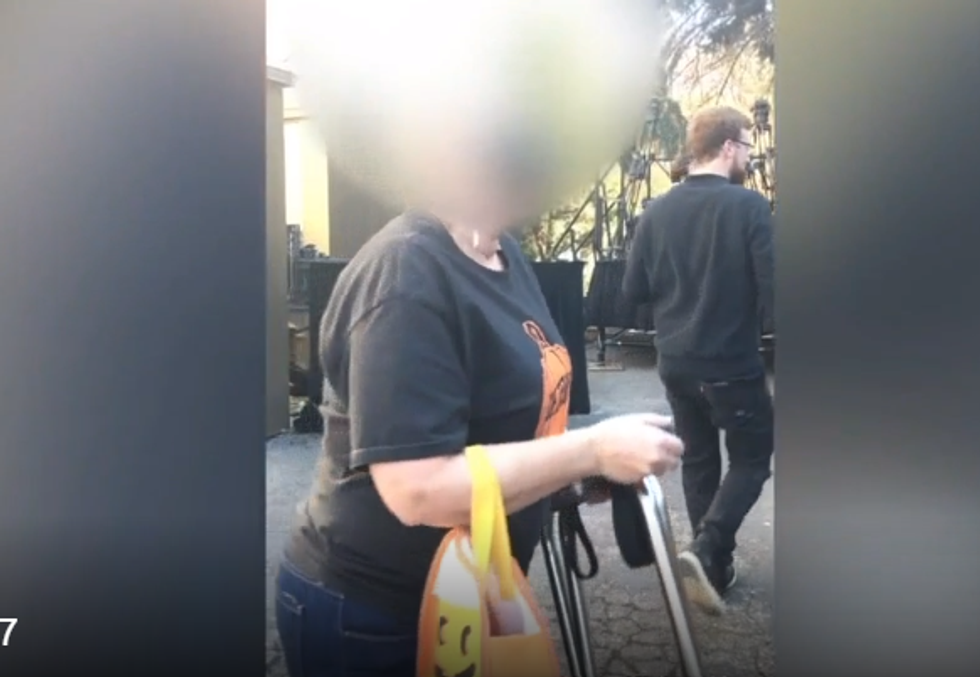 Screen shot of WXYZ-TV video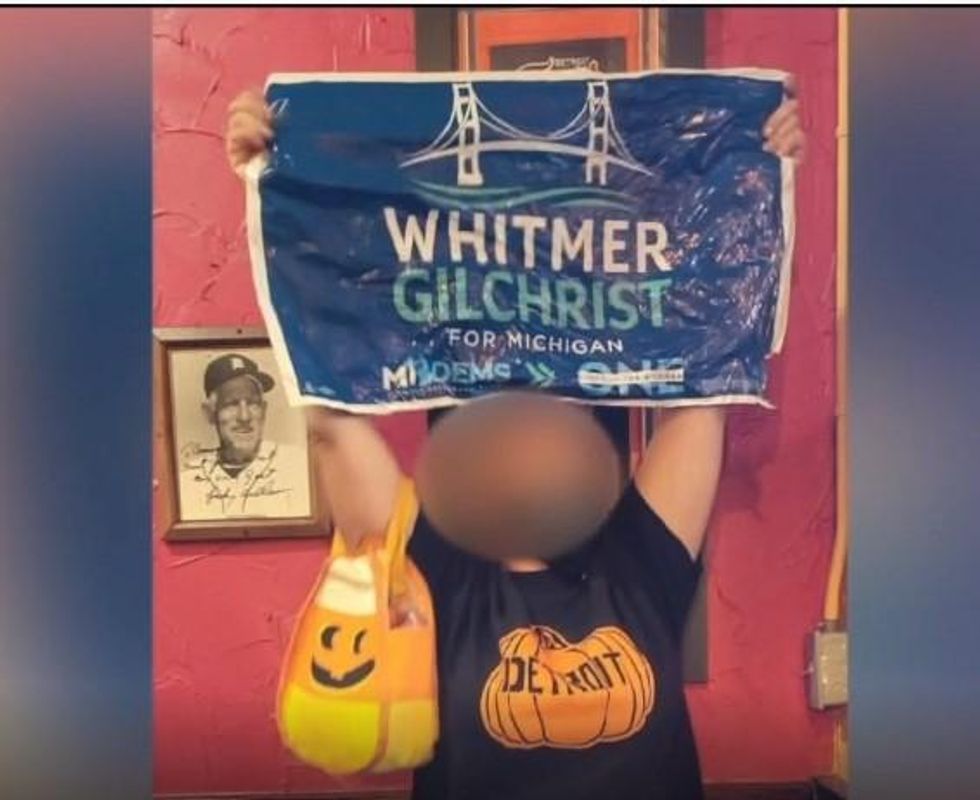 Alleged attackerScreen shot of WXYZ-TV video
Costantino filed a report with the Detroit Police Department, and Wagner accompanied her as a witness and corroborated her story. Police are still considering whether to file charges, pending further investigation.
WXYZ-TV has confirmed that the woman teaches in the Dearborn Public Schools. The district released a statement following the allegations:
"The Dearborn Public Schools is in the process of conducting an investigation to gather all the facts associated with this alleged incident and determine if there were any violations of board policy."
"I don't understand who would trust someone like that with their children," Costantino, who is also a teacher, said. "And why would a school open themselves up to liability by keeping an employee who would act like that?"
Dixon herself has tweeted about the incident and asked Whitmer to "condemn" it:
Dixon, her running mate, Shane Hernandez, and former Rep. Tulsi Gabbard (D-Hawaii), who has endorsed Dixon, were all in attendance at the rally.