Regarding the Clinton investigation, Graham said, "So it seems to me that she was interviewed not under oath. She had a couple of her staff people with her. People in her campaign were given immunity without anything in return. Nobody in the Clinton email investigation went to jail for lying about the process, because there was no process."
"I know Bill Barr pretty well, and he's pretty upset about the way all this was handled," Graham added, explaining he hopes Barr appoints a special counsel to investigate "DOJ corruption."
"And I don't know if he's going to have a special prosecutor to look at the probability of criminal misbehavior. I'm going to look at what happened from an oversight role. But I hope there's a special counsel appointed to look at DOJ corruption and political bias, because [special counsel Robert] Mueller did his job against [President Donald] Trump" Graham said.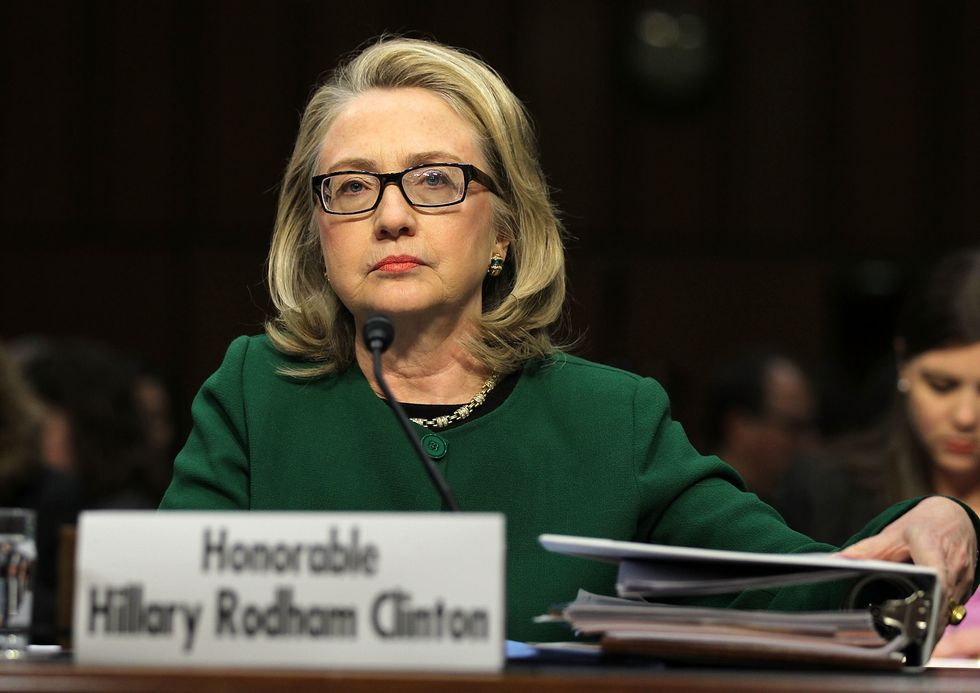 Hillary Clinton Testifies Before Senate Hearing On Benghazi AttacksAlex Wong/Getty Images
The South Carolina lawmaker said he doesn't want to "retry" Clinton but wants the public to know "that she got away with something they wouldn't get away with."

"I think it's important to understand that political bias probably drove the Clinton outcome, not the facts. I really don't believe that [former FBI Director James] Comey just took over the investigation from [former AG Loretta] Lynch based on a tarmac meeting," Graham said. "I just want the American public to know that the standard used against Clinton is an outlier. It's not the way business is done. And why did they choose that path? I think they had a political bias. They wanted Clinton to win, Trump to lose."
"And here's the point: How could she win if the Department of Justice indicted her? I think that's what drove the decision not to indict. They wanted her to win," he explained.
Sen. Lindsey Graham: DOJ wanted Hillary Clinton to win presidencywww.youtube.com
Comey, whom President Donald Trump fired in May 2017, led the FBI's investigation into Clinton's emails. In July 2016, Comey controversially announced the FBI would not recommend the DOJ indict Clinton for mishandling classified information by storing it on a private email server. At the time, Comey characterized Clinton's actions as "extremely careless."
DOJ Inspector General Michael Horowitz, who conducted an internal investigation into how the DOJ handled the Clinton investigation, concluded last year that Comey departed "clearly and dramatically from FBI and department norms" during the Clinton investigation.
However, Horowitz did not find that Comey's actions were politically motivated, like many Comey detractors claim.