After a man allegedly put a woman in a choke hold at a gas station earlier this month, she escaped to a home in North Charleston, South Carolina. But her attacker allegedly followed her to the home and kicked in the screen door and main door.
However, the owner of the home reportedly was armed and opened fire on the man, wounding him and putting a stop to the attack.
What are are the details?
When police arrived at the Cambridge Avenue residence in the early morning hours of Feb. 17, the homeowner told officers he and the woman were at a gas station when the suspect approached her and started an argument, WCIV-TV reported.
Soon the suspect put the woman in a choke hold, the station said, but she was able to get away, and the woman and homeowner returned to the Cambridge Avenue residence.
However, police said the suspect showed up at the home and kicked in the screen door and front door, WCIV reported.
But the homeowner armed himself with a gun and fired two or three times in the suspect's direction, the station said.
Police said the suspect was hit by the gunfire and fled the area, WCIV noted, adding that he was found on South Allen Drive, treated for his injuries, and taken to a Charleston hospital.
Officers observed damage to the home's screen and front doors and spent shell casings in the residence, the station said, citing a police incident report.
What happened next?
After spending several days at the hospital, 42-year-old John Jones was booked last week into the Al Cannon Detention Center on one count of first-degree burglary, WCIV said.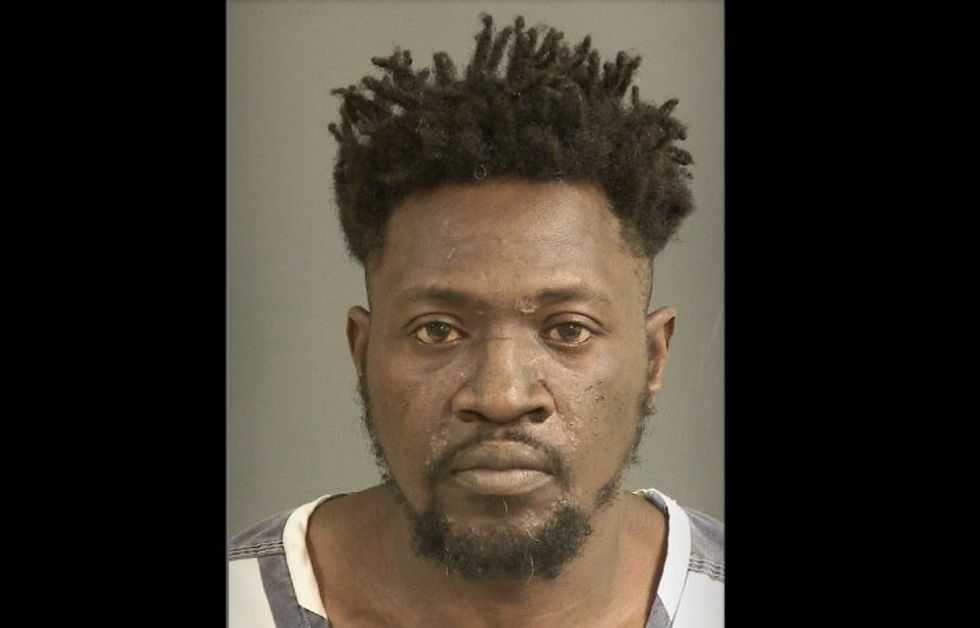 John JonesImage source: Al Cannon Detention Center
Jones at the time of his arrest had an active warrant out of Charleston County, the station added.
Jail records show past charges against him include cocaine and fentanyl possession with intent to distribute.
Jones remained behind bars Monday morning without bond, jail records show.
Police added to WCIV that the homeowner and Jones had known each other for 10 to 15 years.