A 63-year-old suburban Chicago man on Wednesday was found guilty of a hate crime for berating a woman over her Puerto Rico flag T-shirt last year, WMAQ-TV reported.
What happened?

Mia Irizarry, 25, testified Tuesday she feared for her safety when Timothy Trybus of Des Plaines, Illinois, confronted her on June 14, 2018, the station said.
Irizarry recorded the incident at Caldwell Woods forest preserve on her cellphone, WBBM-TV reported, during which Trybus can be heard saying, "You should not be wearing that in the United States of America," and, "Are you a citizen? Are you a United States citizen?"
"Yes, I am a citizen," Irizarry can be heard responding. "Can you please get away from me?"

She said she was wearing the T-shirt because it was Puerto Rican pride weekend, WBBM reported, adding that Irizarry rented the space to celebrate her birthday.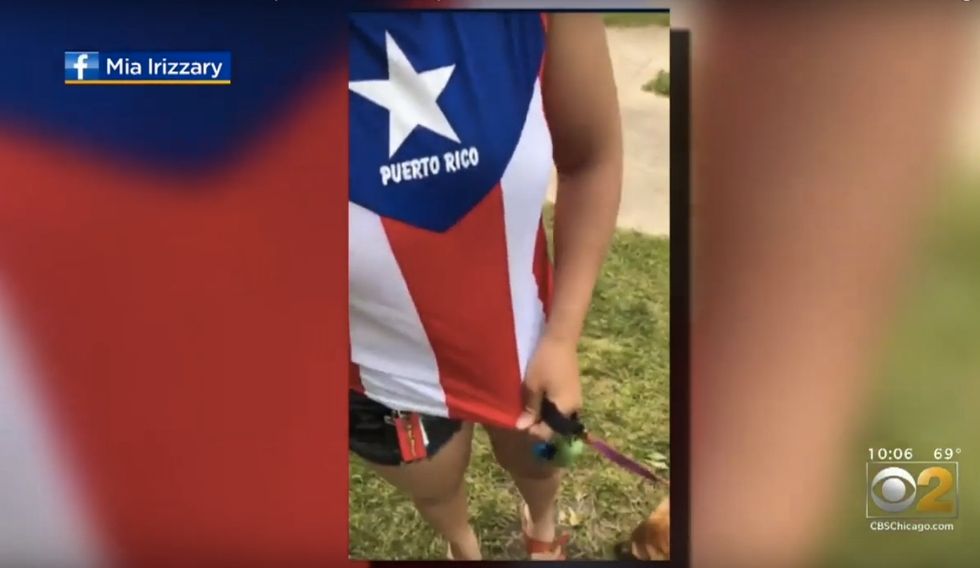 Image source: YouTube screenshot
Irizarry also complained that a Cook County Forest Preserve police officer on scene did not react to her pleas for help, WBBM added, and that it took two hours for officers to arrest Trybus for disorderly conduct. Irizarry never called police, the station noted, and she said he was there on a different call.
The officer in question has resigned from his position, WBBM reported.

What did lawyers have to say?

Trybus' attorney said he had been drinking and that his client was guilty of nothing more than obnoxious speech, WBBM said.
However, Cook County prosecutors said that Trybus never touched Irizarry, he committed a hate crime because his verbal attack and aggressive actions were motivated by the flag on the woman's shirt, WMAQ reported.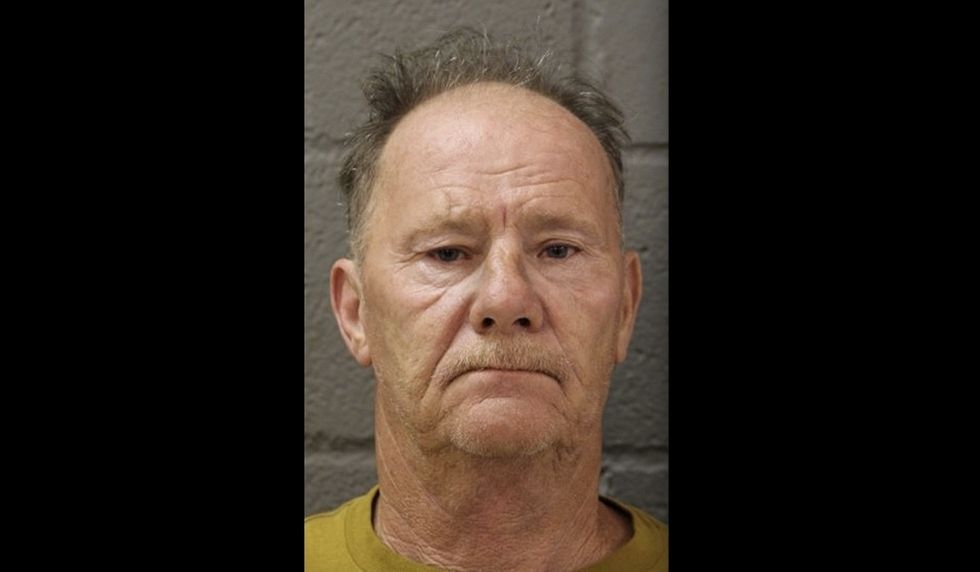 Image source: Forest Preserves of Cook County
With that, Trybus was found guilty on two felony hate crime counts, WBBM reported, adding that the charges were an enhancement of the original misdemeanor assault and misdemeanor disorderly conduct charges after the incident.
What can happen to Trybus now?
Trybus wept when the verdict was announced, WMAQ reported, and his sentence could range from probation to five years in prison. He's due back in court Oct. 21 for post-trial motions and sentencing, WBBM said, citing the State's Attorney's office.
Irizarry refused to comment after the verdict was announced, WBBM added.

Man Convicted After Berating Woman Wearing Puerto Rico Shirt youtu.be