UPDATE 12:01 p.m.: It turns out that Antoine McDonald — the 20-year-old caught on video dressed as an Easter bunny while brawling with man on an Orlando street Sunday — is wanted in New Jersey in connection with a vehicle burglary last fall and possibly fled to Florida under an assumed name, the Tampa Bay Times reported.
In addition, police in Dover, Delaware, told the paper McDonald was arrested in early 2017 after he and two others were accused of committing two armed robberies over a 12-hour span on New Year's Day.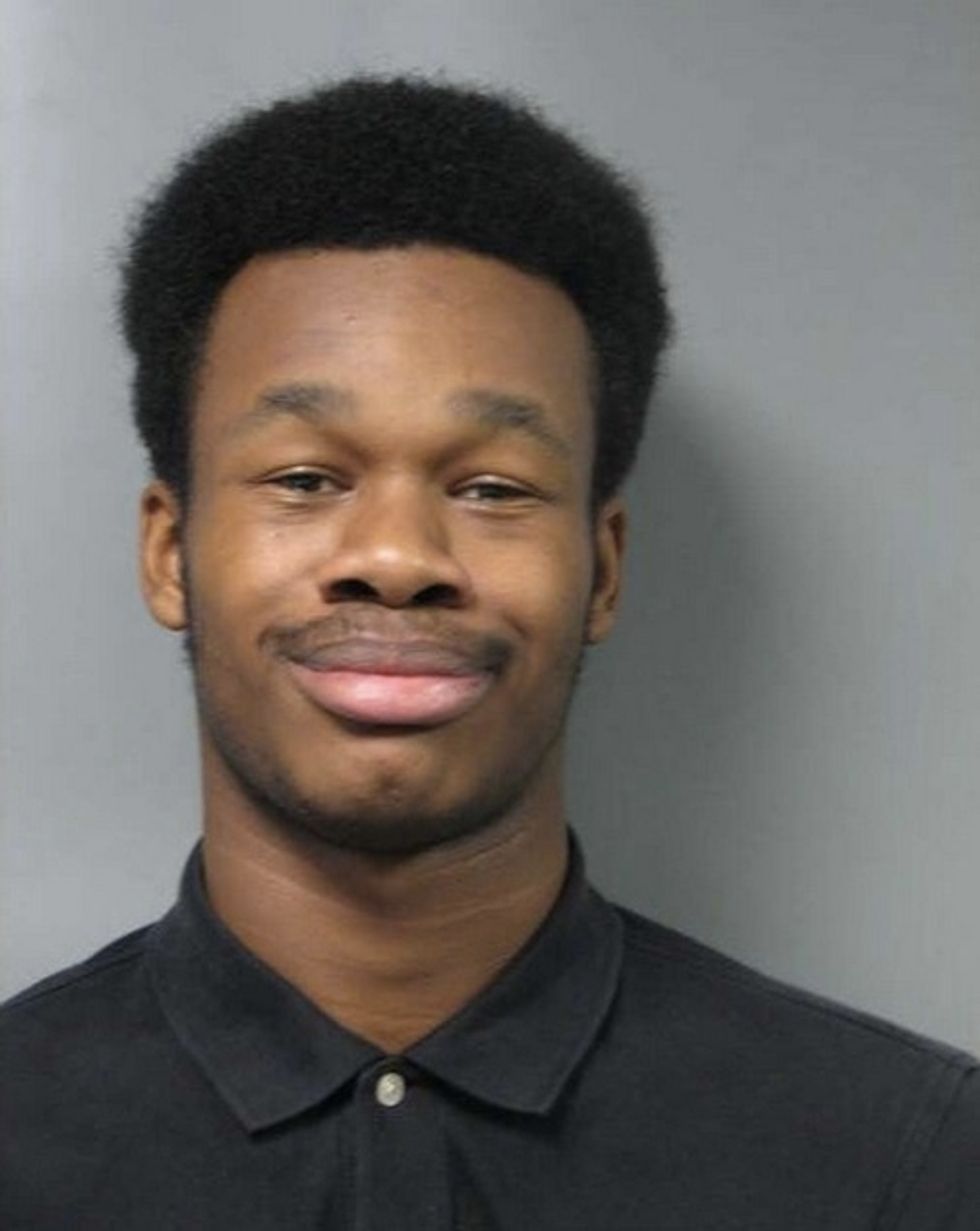 Image source: Dover, Delaware, police
McDonald was charged with two counts of robbery, possession of a firearm during the commission of a felony, second-degree conspiracy, and tampering with physical evidence, the Times added. Police said he and his accomplices robbed three people by gunpoint — hitting one with the gun and punching another — then robbed two others at gunpoint before fleeing, the paper said.
But wait — there's more

South Brunswick, N.J., police told the Times that in September 2018 McDonald and an accomplice were caught on surveillance cameras breaking into and burglarizing a car. Police charged McDonald and issued a warrant for his arrest but said they believed he fled the state, the paper added. Police said McDonald burglarized two cars claiming the owners owed him money, but cops weren't able to connect him to the owners, the Times noted.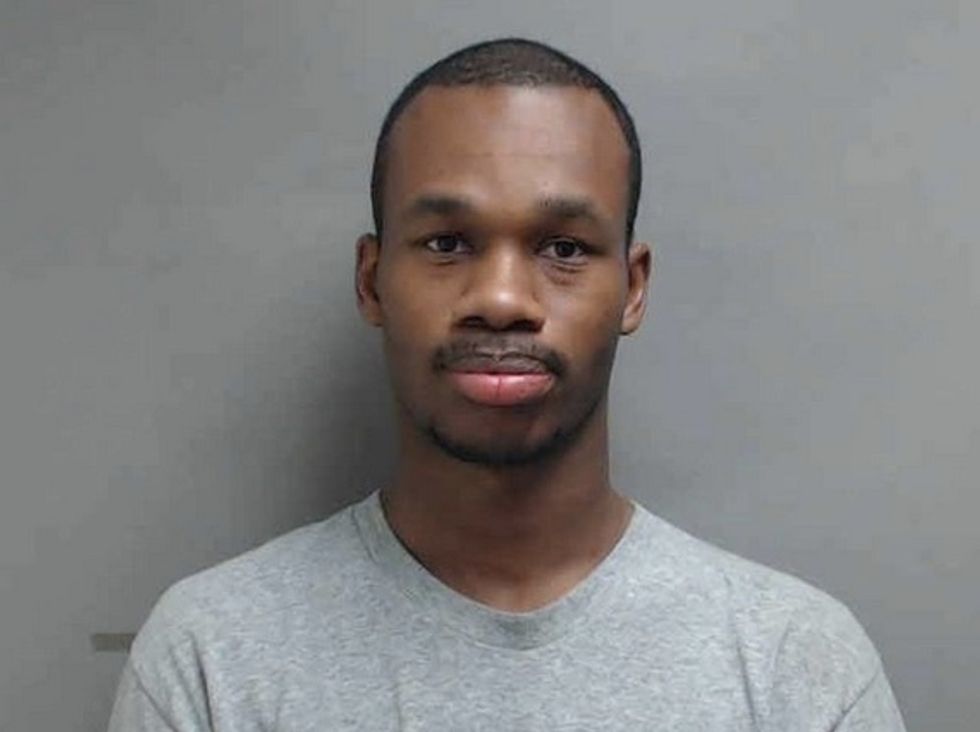 Image source: South Brunswick, New Jersey, police
South Brunswick Deputy Police Chief Jim Ryan told the paper McDonald also was arrested in 2018 for harassing a man through social media and spitting at a 7-Eleven employee — and implicated in a basketball court assault that didn't lead to an arrest.
In January, McDonald was jailed in Pasco County, Florida, after being arrested and charged with fraudulent use of a personal identification, the Times noted, adding that he told police in New Jersey that he lived in Tampa and claims to have recently moved to Orlando.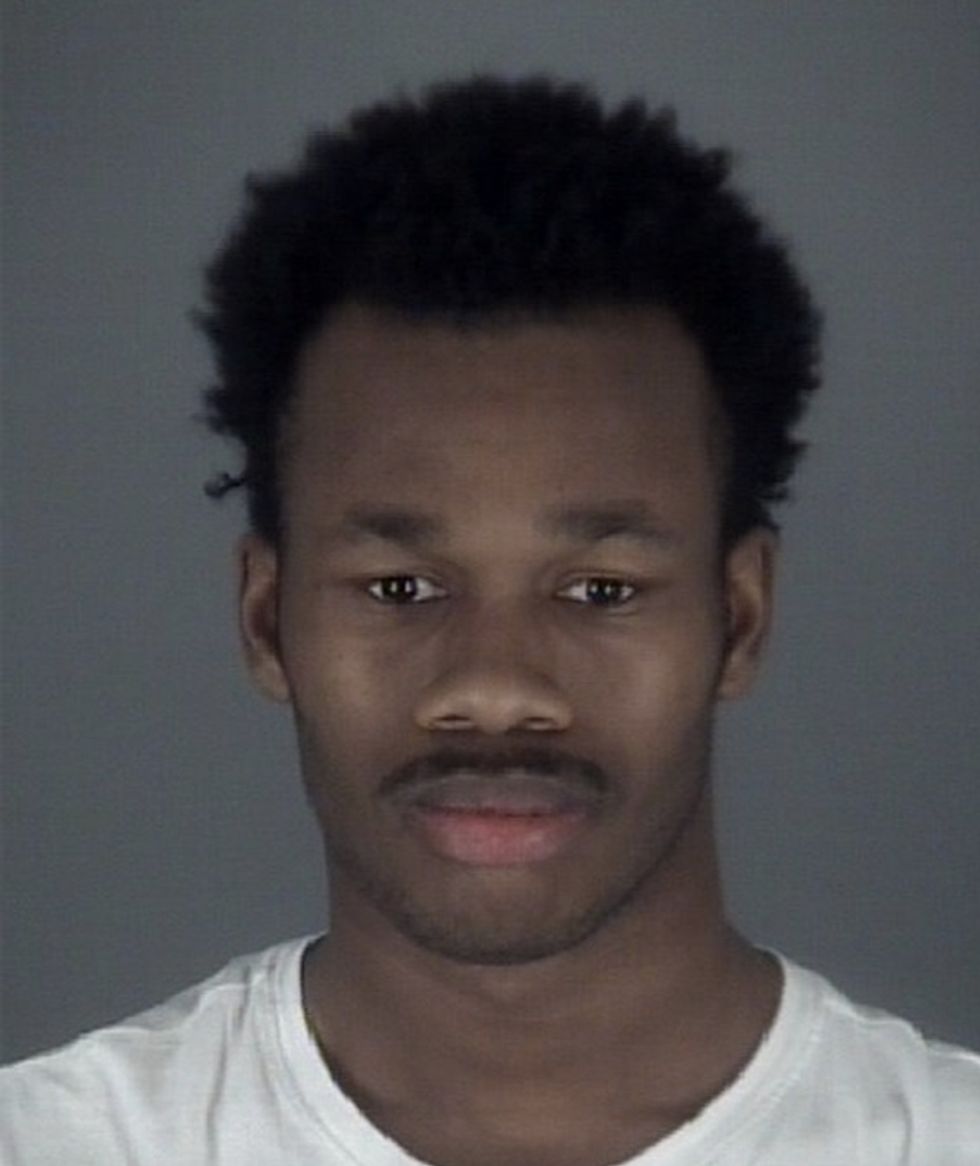 Image source: Pasco County Sheriff's Office
In February, the Orange County Sheriff's Office charged McDonald with reckless driving, the paper said.
No word as to why he thought it was a good idea to talk to the media after his Easter bunny suit escapade.

Original story below
Antoine McDonald emphasized to WKMG-TV that he's not a violent person.
"I am the type of person to avoid fights by any means necessary," he told the station, "but in that situation I would fight any day."
McDonald, of course, is the man who was caught on a now-viral video dressed in an Easter bunny costume brawling with another man on an Orlando, Florida, street on the evening of Easter Sunday, WKMG said.
And he came clean to the station about what, er, bugged him that night. But first, here's a video of the bizarre dust-up:
Easter Bunny hops in and throws punches during fight youtu.be
What's the background?
McDonald told WKMG he and his friends bought the bunny suit as a joke and then decided to pass it around Sunday as they — fittingly — bar hopped in downtown Orlando.
And McDonald was the lucky costume wearer when he said he witnessed a man and a woman in a confrontation near SAKS Comedy Club, the station said.
"The guy was — I don't know if he was bullying her or what — so then I see him spit on her, and she starts hitting him and everything," McDonald recalled to WKMG.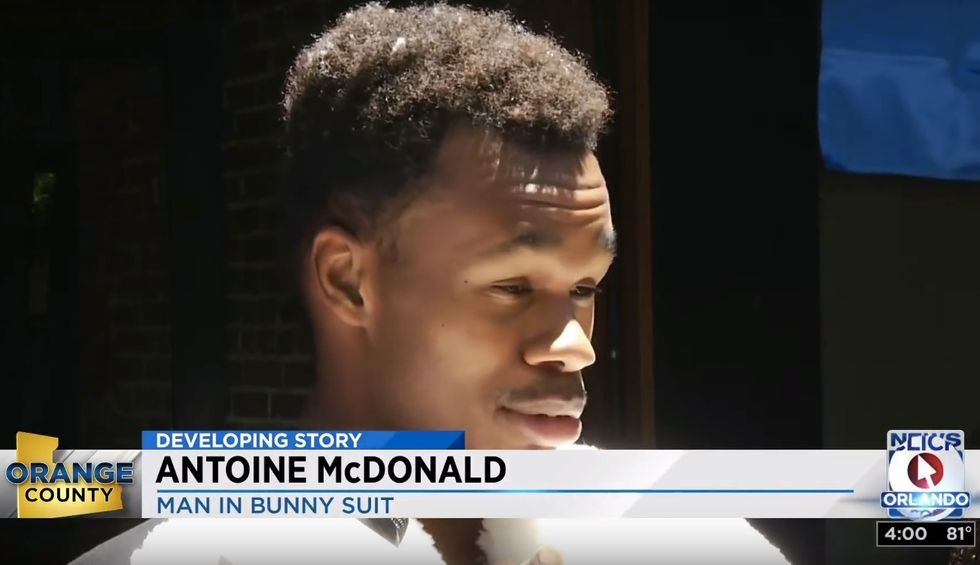 Image source: YouTube screenshot
He noted to the station that he didn't know the man or the woman but that he couldn't stand by and watch disrespect toward women — so he intervened and began throwing a barrage of punches at the man.
You 'just can't spit on African-Americans — especially African-American females'
"I am going to say that I am happy so that people know that they just can't spit on African-Americans — especially African-American females — and think that it's OK," McDonald also told WKMG.
A police officer soon appeared at the scene, and while the fight was over at that point, McDonald offered a few air punches and bobs and weaves to underscore who won the battle.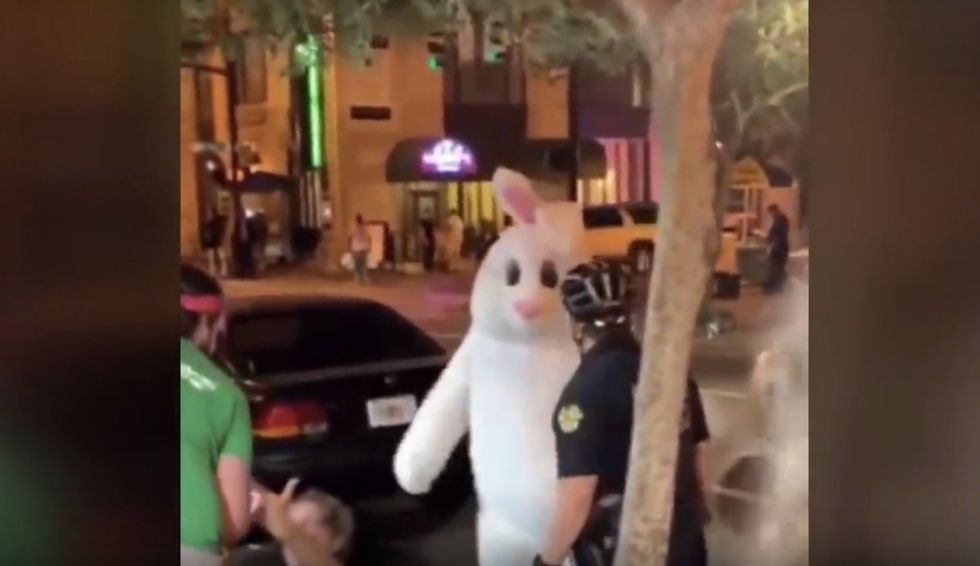 Image source: YouTube screenshot
But while he confessed to the station that he thought getting arrested was a possibility, he knows he was in the right.
"The thought went through my head when the cop came over, but you know I didn't leave. I didn't run," McDonald told WKMG. "I said, 'You know what? This man deserved it.' You know, if I have to be arrested for this to prove a point that this shouldn't be happening, then so be it."
Man in bunny fight video says he was defending woman youtu.be