The Mexican military has deployed and is taking action against migrants after Mexican President Andrés Manuel López Obrador struck a deal with President Donald Trump to prevent the implementation of tariffs on Mexican imports.
What are the details?
The Mexican National Guard is targeting migrants just north of the Guatemalan-Mexican border, where migrants hitch a ride north on a train known as "The Beast," the Washington Examiner reported.
"The National Guard was placed on one side, a moment that was used by more than 200 migrants who got off the train and fled," Nataniel Hernández Núñe, director of the Digna Ochoa Human Rights Center, told Mexican media.
When the military confronted the migrants, Hernández explained that many fled and hid in surrounding bush. Only 25 migrants were actually detained, he said.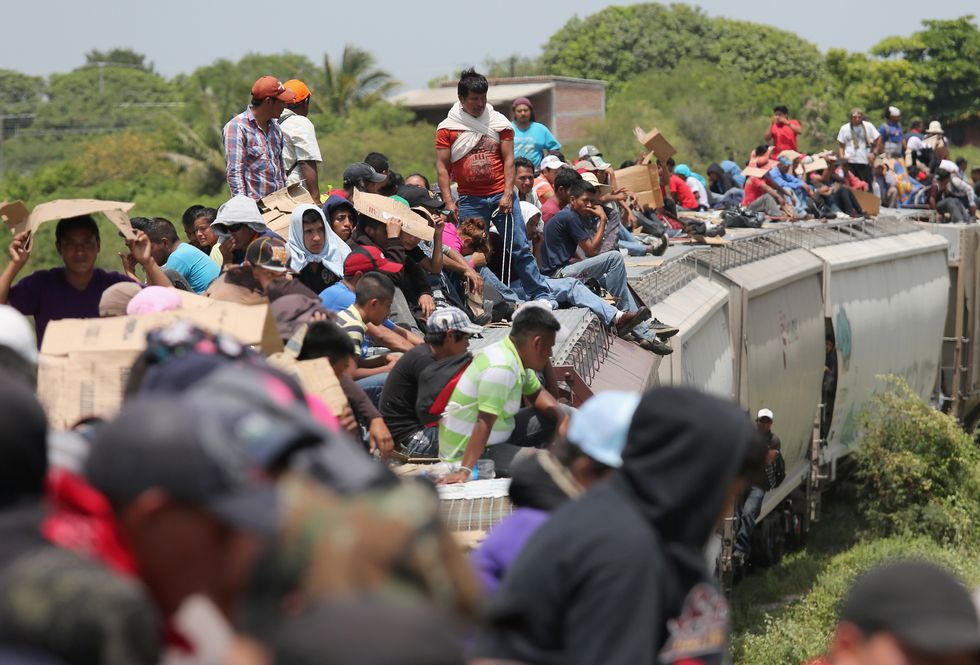 Central Americans Undertake Grueling Journey Through Mexico To U.S. John Moore/Getty Images
According to El Universal, migrant apprehensions in Mexico have increased 200 percent after Trump publicly threatened Mexico with tariffs. Because Mexico agreed to increase their immigration efforts — which they are clearly doing — Trump announced Friday that he would not move forward with the tariffs.

Anything else?
As The Examiner noted, Mexican officials outlawed riding on train cars in 2014 after migrants began hitching a ride on cargo trains headed north, allowing them to avoid the costly and dangerous use of subjecting themselves to human smugglers.
However, for years, Mexican officials did not enforced the policy, allowing migrants to make the two-week trip up until enforcement began in recent days.