House Speaker Nancy Pelosi (D-Calif.) mocked Rep. Alexandria Ocasio-Cortez in a "60 Minutes" interview that aired over the weekend, diminishing the influence that the New York Democrat and other ultra-progressive lawmakers wield in the halls of Congress.
What did Pelosi say?
In the interview, CBS News' Lesley Stahl pointed out the Democratic Party, more than ever, has warring factions within its caucus between moderates and progressives, many of whom describe themselves as "democratic socialists."
"You have these wings: AOC, and her group on one side—" Stahl said.
"That's like five people," Pelosi interrupted.
"No, the progressive group is more than five," Stahl shot back.
"Well, the progressive— I'm a progressive. Yeah," Pelosi responded.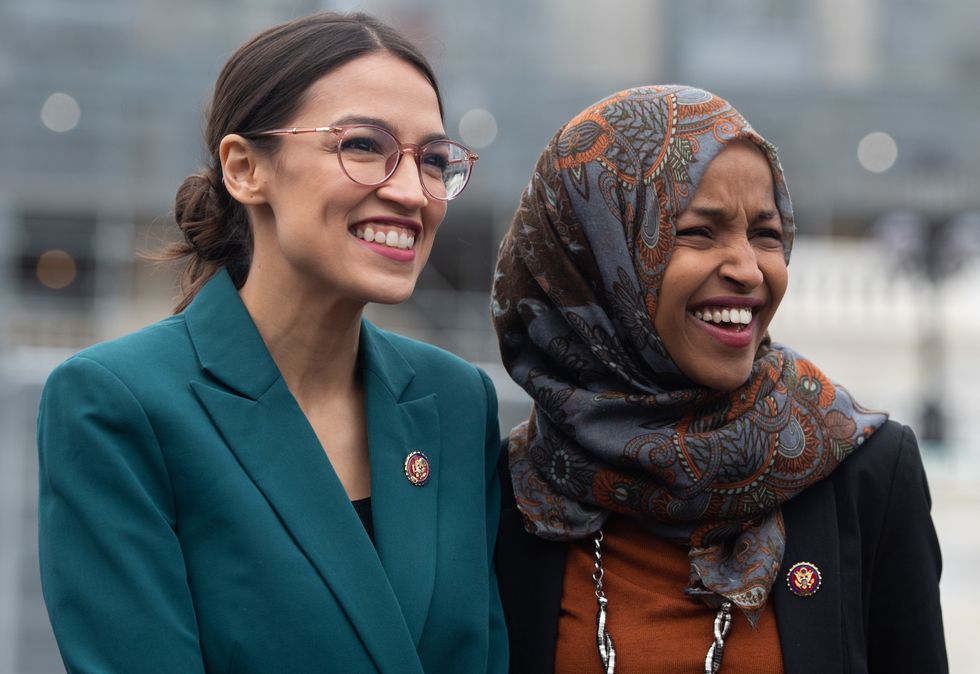 SAUL LOEB/AFP/Getty Images
Just prior to the exchange, Pelosi readily dismissed the radical agenda of her party's progressive wing, which those like Ocasio-Cortez are eager to implement, and said that, in the end, Democratic lawmakers will be forced to toe the mainstream line, if for no other reason but the Democratic Party's vitality.

"By and large, whatever orientation they came to Congress with, they know that we have to hold the center," Pelosi said.
Later, Pelosi admitted she rejects socialism "as an economic system," despite younger Democrats promoting a socialist agenda. Pelosi said socialism "is not the view of the Democratic Party."
Pelosi's interview aired one day after one of the Democratic Party's popular young progressives, Rep. Rashida Tlaib (D-Mich.), criticized Democratic leadership for, in her eyes, failing to defend controversial Rep. Ilhan Omar (D-Minn.) from critics upset that she referred to the 9/11 terrorists as "some people" who "did something."
Pelosi responded to Tlaib's frustration by directly condemning President Donald Trump, who controversially posted a video to social media that highlighted Omar's remarks. The video spliced together Omar's comments with dramatic scenes from 9/11.