After an Albuquerque, New Mexico, homeowner shot an intruder Thursday, neighbor Dennis Counts told KOAT-TV that crime has gotten so bad in the area that residents have no choice but to defend themselves.
"It doesn't surprise me one bit," Counts told the station. "It's just gotten more and more violent."
'You're darn right I would shoot'
He added to KOAT that the crime rate in Albuquerque makes him want to get a gun — and if he was faced with similar threats, Counts said he'd have no problem pulling the trigger just like his neighbor did.
"If they come on my property and act like they're going to harm me, you're darn right I would shoot," he said to the station.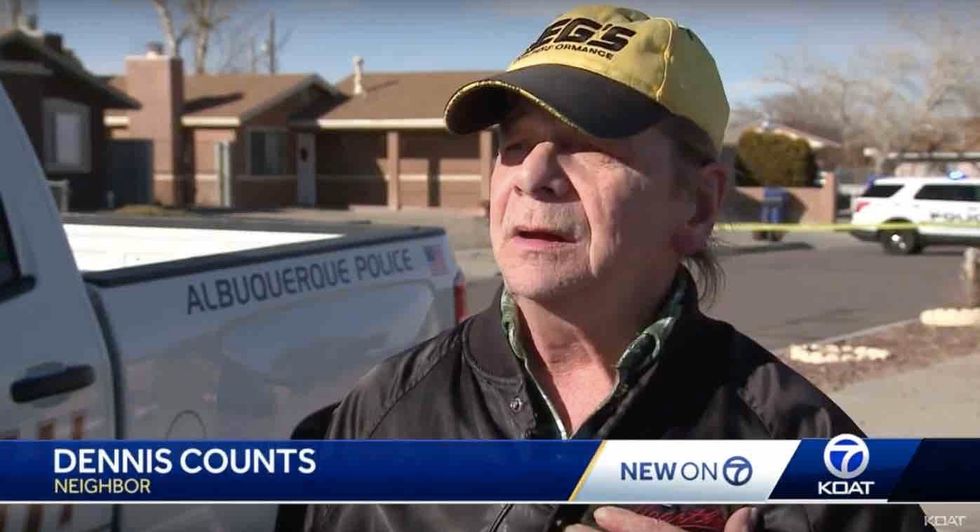 Image source: YouTube screenshot
Counts told KOAT he's already been taking precautions: "Whenever I leave I lock up. Before I go to bed I walk through every door."

He added to the station that "Albuquerque as a whole is getting worse and worse, and the police don't have any jurisdiction. That's the problem."
Earlier this month, another Albuquerque homeowner shot and killed an intruder who entered his residence after midnight.
Anything else?
Police would not say how many shots were fired or if the homeowner will face any charges, KOAT reported.
EMTs treated the homeowner for minor injuries, the station said, adding that the intruder was taken to a hospital, and his medical condition is unknown.
The shooting is under investigation, KOAT reported.