A photographer is speaking out after NBC's "Today" aired a photo of transgender swimmer Lia Thomas that was apparently edited to make Thomas appear more feminine.
What did NBC allegedly do?
The "Today" show was accused of altering photos of Thomas when airing a segment about the controversial University of Pennsylvania athlete. Last week, Thomas became the first transgender athlete to win a Division 1 national championship.
During a March 17 segment, "Today" aired an allegedly altered photograph that clearly feminized Thomas by softening the swimmer's features and giving Thomas the skin complexion of a woman. The same photograph was aired — unaltered — two weeks earlier during a broadcast on March 3.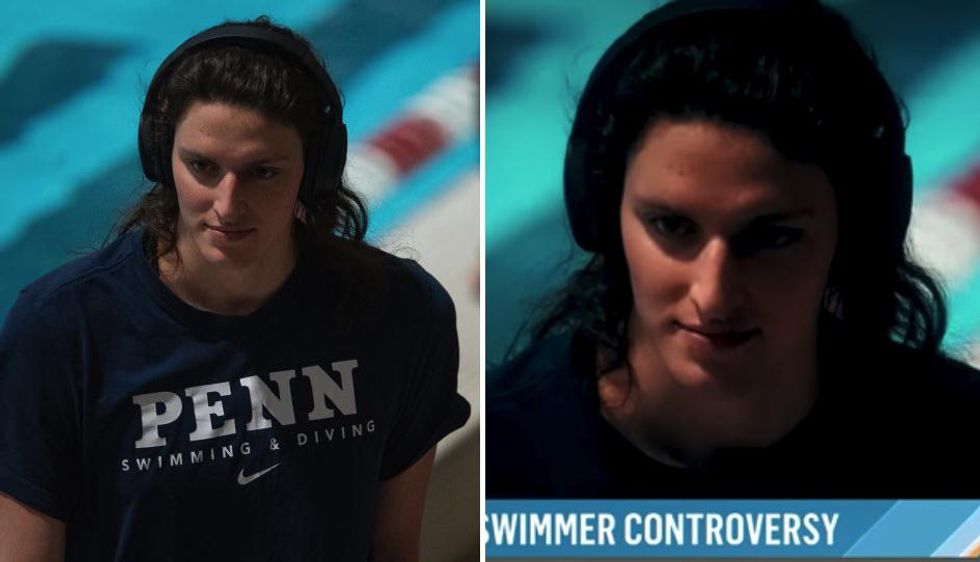 Image on the left is Denhoff's photo, while the image on the right is from the "Today" show's March 17 broadcast. (Erica Denhoff/Icon Sportswire via Getty Images [left], YouTube screenshot [right])
What did the photographer saying?
Erica Denhoff, the photojournalist responsible for snapping the pictures, told the Washington Examiner that she concluded the editing was "intentional."
"When I first noticed the airbrushing on the segment referenced, I thought something was honestly wrong with the video. But then, I watched it again and thought, 'Wait a minute, this appears to be intentional. Lia's features are softened,'" Denhoff said.
"I then went to my original photo, on the sites that they could access to license the photo, and compared it and immediately saw a difference," she explained.
Denhoff said that she had been "following the news to see how my images have been used to tell Lia's story" when she discovered the jarring edit.
"To me, it definitely seems like something was going on with the airbrushing/noise reduction of all of Lia's photos in this segment," she explained. "My photo that they licensed was an authentic photo. I'm surprised and disappointed that Today altered my image of Lia for this particular news segment."
What did NBC say?
TheBlaze reached out to NBC for comment, but the network did not respond.