A visibly angry Houston Police Officers' Union President Joe Gamaldi threw down a fierce warning to "dirtbags" and cop haters everywhere after four Houston officers were shot Monday.
Speaking "on behalf of the 5,200 brave men and women in the Houston Police Department and the other 800,000 police officers that are working these streets every single day, putting their lives on the line," KHOU-TV reported, Gamaldi tore into the enemies of the men and women in blue.
"We are sick and tired of having targets on our back," he intoned sharply as his voice continued rising. "We are sick and tired of having dirtbags trying to take our lives when all we're trying to do is protect this community and protect our families. Enough is enough!"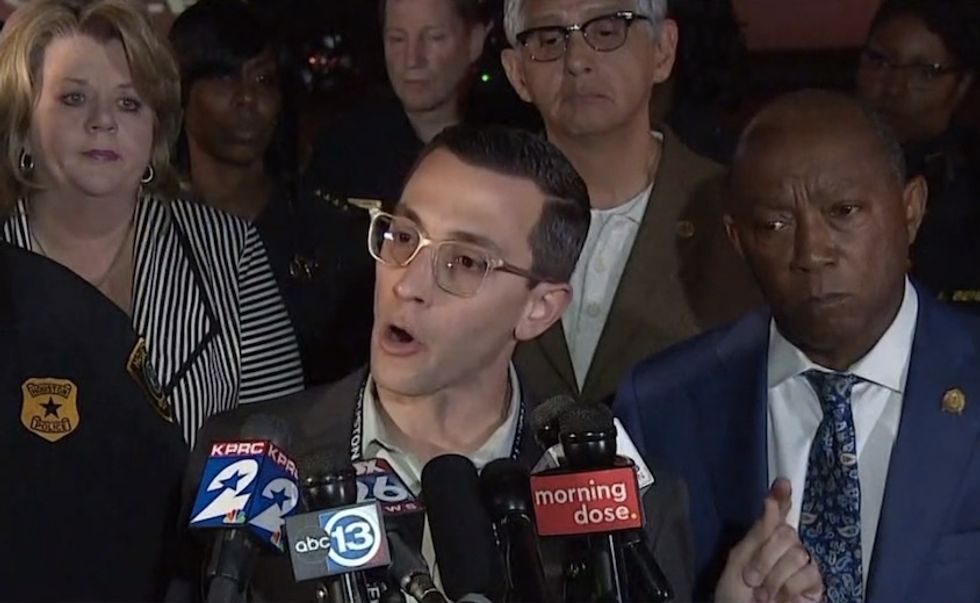 Houston Police Officers' Union President Joe GamaldiImage source: KHOU-TV video screenshot
Oh, but Gamaldi wasn't through — he also had a few words for the anti-cop crowd.
"And if you're the ones that are out there spreading the rhetoric that police officers are the enemy, well just know we've all got your number now. We're gonna be keeping track of all y'all, and we're gonna make sure that we hold you accountable every time that you stir the pot on our police officers," Gamaldi continued. "We've had enough, folks."
Four narcotics officers were shot while serving a search warrant, the station said, and another officer injured his knee while running from the gunfire. Two suspects are reportedly deceased.
(H/T: Blue Lives Matter)