Noel Quintana, 61, was riding a New York City subway train one morning earlier this month, and just minding his business and praying the rosary, People magazine said.
He was on his way to the first of his two jobs, WABC-TV reported.
But soon an emotionally disturbed man began kicking his backpack, Quintana told the station.
He asked the man to stop, noting to People that after it happened more than once he asked, "What's wrong with you?" and moved away from the man.
But when Quintana was about to leave the L train at its First Avenue and 14th Street stop, the man slashed him across the face, the station said. Quintana told People he recalls seeing a box cutter in the man's hand.
The suspect fled, and police are still looking for him, the station said.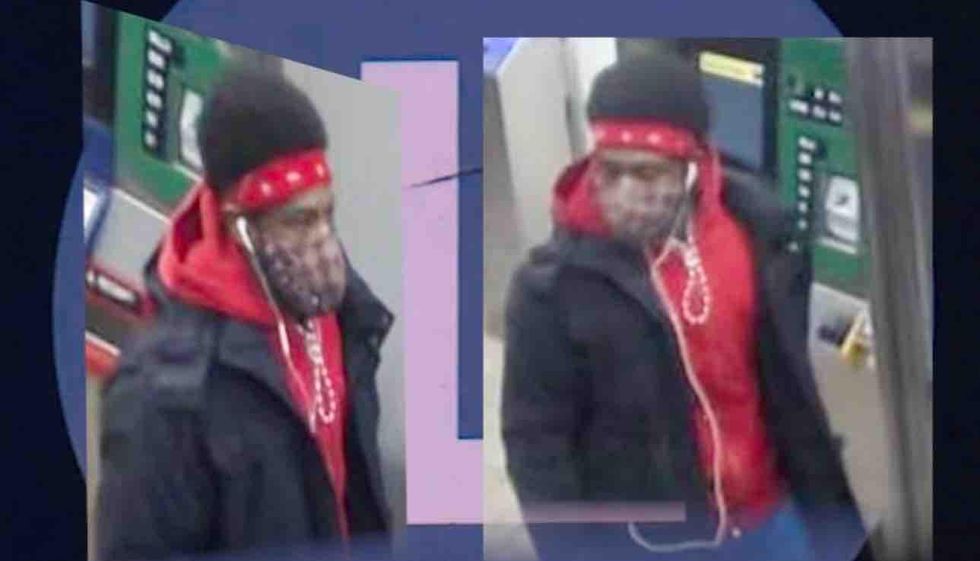 Image source: WABC-TV video screenshot
'I put my hand on my face, and when I saw my hand, it was full of blood'

Quintana added to the magazine: "I put my hand on my face, and when I saw my hand, it was full of blood."
After he stumbled off the train, a ticket booth attendant called 911, WABC said.
"I was scared because I thought I was gonna die and nobody helped me," Quintana added to the station after being released from Bellevue Hospital.
People said he needed about 100 stitches. Quintana's family told WABC his wounds were so deep that he couldn't speak.
"When I saw him, I started crying," Quintana's cousin Vilma Veres told the station.
Police are searching for the suspect, who was wearing a black mask with a Louis Vuitton logo and a black North Face coat, WABC added.
Asian seniors are being targeted in unprovoked subway attacks
WABC later reported that two other older Asian adults were attacked on subway trains Tuesday.
A 71-year-old woman told the station a man walked right up to her while the E train was moving and punched her in the face — completely unprovoked — which left her "bleeding" and "hurt."
The woman said her attacker — in his 40s wearing a blue jacket, black pants, and a black mask — didn't utter a word, WABC noted.
She added to the station that she wanted "to get up to beat him up," but he left the scene for another train near 53rd Street between 5th and 7th Avenues.
The NYPD isn't investigating the assault as a potential hate crime, WABC reported, but she said there's no doubt that the attack on her was racially motivated because two smaller non-Asian women were sitting next to her — yet she was singled out.
"I don't take subway no more," she added to the station. "No more."
In the other attack earlier that morning, a 68-year-old woman was punched on the back of the head on the northbound A train platform at 125th Street and St. Nicholas Avenue, WABC said.
The perpetrator, described as a man in his 20s, fled the scene on foot, the station said.
Anything else?
Subway crimes have prompted the NYPD to add more than 600 officers to the transit system, WABC said.
Black, Latino, and Asian American activists will hold an emergency rally Saturday in New York City's Washington Square Park in response to the string of violent racist attacks against Asians, NextShark reported.