In the latest outbreak of Trump derangement syndrome infecting the left, a Kansas sneaker store employee admitted on video that he said "f*** you" to 14-year-old boy wearing a red "Make America Great Again" hat on the premises — nonchalantly 'fessing up to the kid's mother, no less.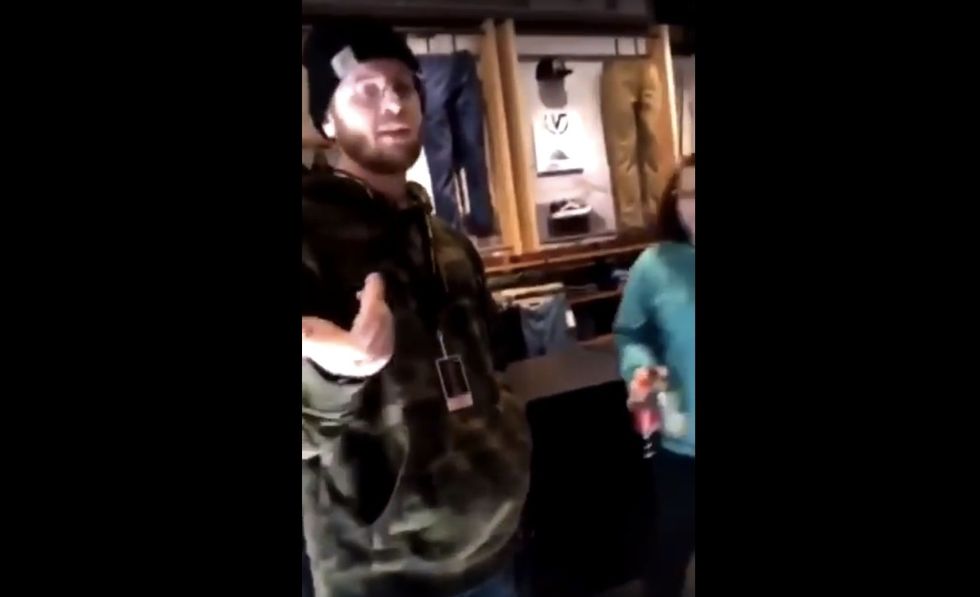 Image source: YouTube screenshot
A portion of Saturday's chat at Vans Off the Wall in Overland Park's Oak Park Mall was caught on video, the Kansas City Star reported, and it's indeed a wonder of wokeness.
What happened?

The mother said her son was asked to take off his MAGA hat — the iconic symbol of President Donald Trump's successful 2016 campaign — as he entered the store, the paper said. But when the kid didn't respond, she said the employee said a curse word, the Star added.
The video shows the mother confronting the employee, asking him to repeat what he said.
"What did you say to my son?" she asked the bearded, bespectacled fellow. "My 14-year-old son?"
"I'm sure he's heard it before," he replied.
"What did you say again?" she pressed.
"F*** you," he answered — and in a chilled out, languid tone he might have used to hawk a pair of Classic Slip-Ons.
Here's the clip. (Content warning: F-bomb, bruh):

With that, the understandably outraged mother asked for a store manager and marched up to a counter where she encountered yet another apparently woke dude who seemed decidedly unconcerned as she demanded corporate information and the employee's name.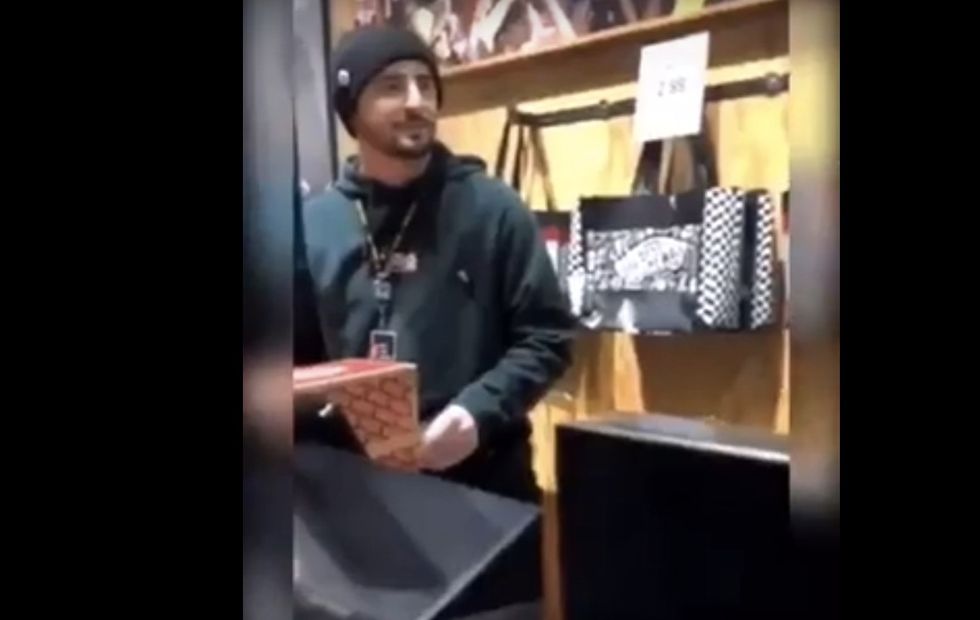 Image source: YouTube screenshot
"I tried to have a very respectful, very respectful conversation with him, and it was disgusting how it was handled — to 14-year-old children that did nothing to him," she said, referring to another boy who was with her cursed-at kid.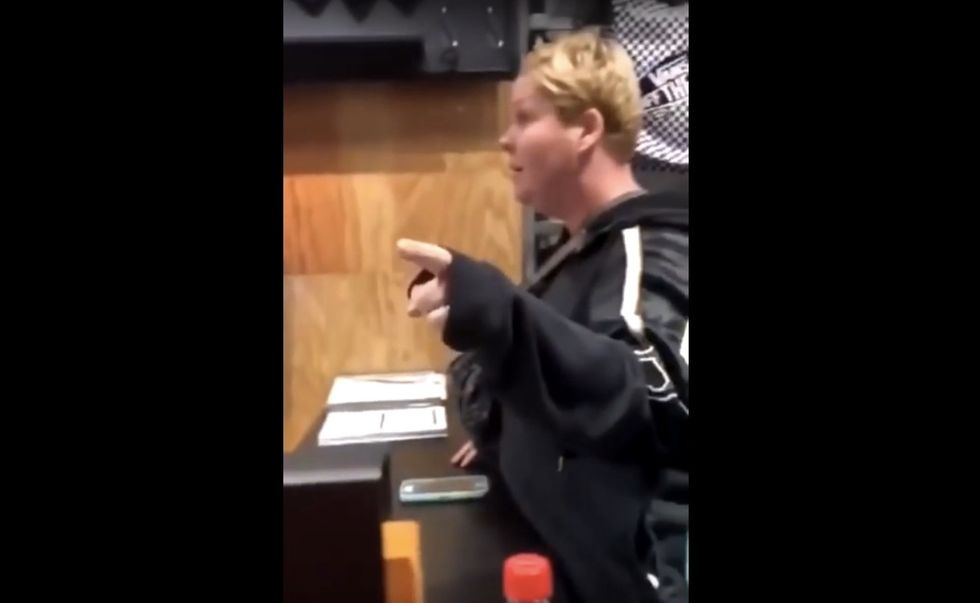 Image source: YouTube screenshot
'Go about your business'

After an employee behind the counter mustered a "sorry," he then suggested to the mother, "Go about your business."
What did Vans have to say?
A spokeswoman for Vans said the employee who cursed at the MAGA hat-wearing teen is out of a job, the Star reported.
"The actions and comments from one employee in our Oak Park location are in contrast with our company's values and belief in personal expression," Laura Doherty, spokeswoman for Vans Global Brand Communications, told the paper.
Neither the former employee nor the mother could be reached for comment Monday, the Star added.

(H/T: Louder With Crowder)