A Texas store clerk fought back against a robber who attacked her with a knife last week, shooting the suspect multiple times and landing him in the hospital.
What are the details?
Beaumont Police got a call about a robbery in progress at the Everest Food Mart in the 2800 block of Eastex Freeway around 11:30 p.m. last Friday, KBMT-TV reported.
While police were on their way to the scene, the station said they were told the store clerk shot the robber multiple times. Police arrived at the store within minutes of receiving the initial call, KBMT said.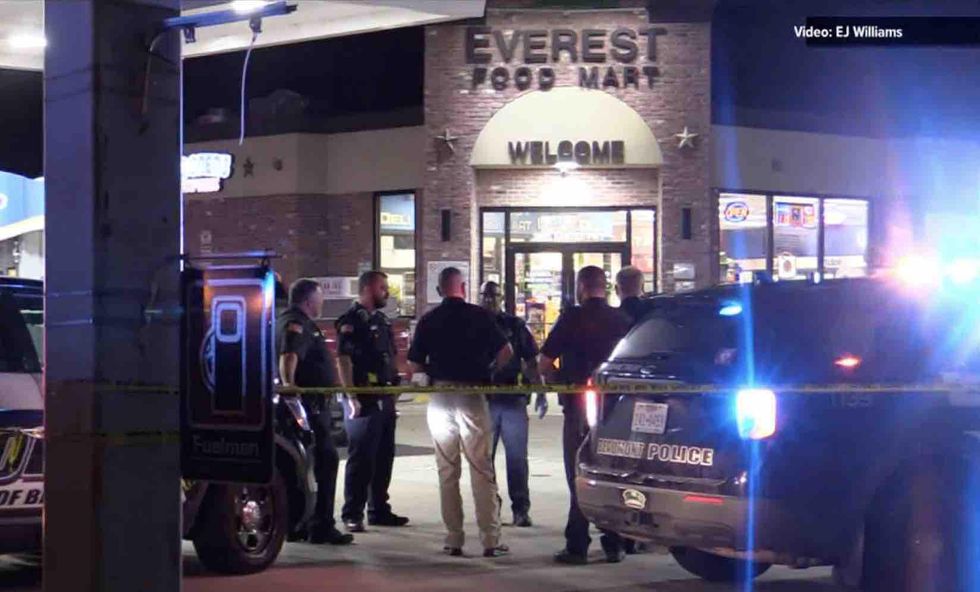 Image source: KBMT-TV videos screenshot
Officer Haley Morrow told the station's news crew at the scene that a store clerk called and said a man entered the store with a knife and robbed her, KBMT reported, adding that the clerk suffered minor injuries.
A preliminary investigation determined the robber displayed a knife and attacked the clerk prior to her shooting him, the Port Arthur News reported.
Cop says police don't often see a victim 'fight back'
Officer Morrow emphasized to the station that crime victims have the right to defend themselves.
"Essentially, you know, we see the aggravated robberies often; in a lot of cases what we don't see is ... a victim fight back and defend themselves," she noted to the KBMT. "But, you know, we want to make sure that people understand that they do have that right.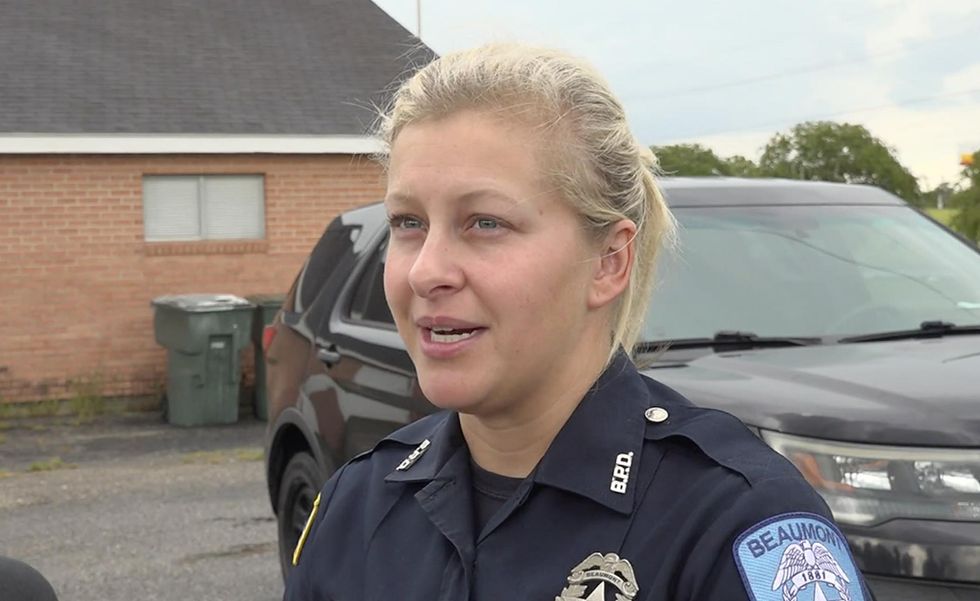 Officer Haley MorrowImage source: KBMT-TV video screenshot
Who is the suspect?
The suspect was identified as 62-year-old William Coleman of Beaumont, KBMT said, adding that he was taken to an area hospital for treatment for serious injuries. Coleman later was charged with aggravated robbery, the station said.
Once Coleman is released from the hospital, he will be taken to the Jefferson County Jail and held on a $250,000 bond, KBMT reported.