A 54-year-old woman was seen on surveillance walking up the steps to her Oakland home last week, KGO-TV reported, when a man was seen moving quickly down the sidewalk: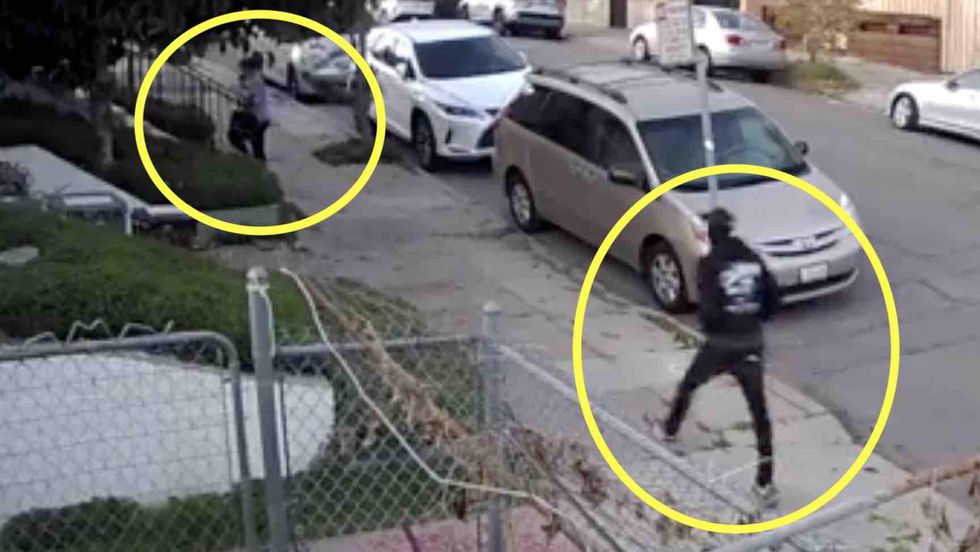 Image source: Twitter video screenshot via @DionLimTV
He then made a fast left turn and headed up the steps after the woman: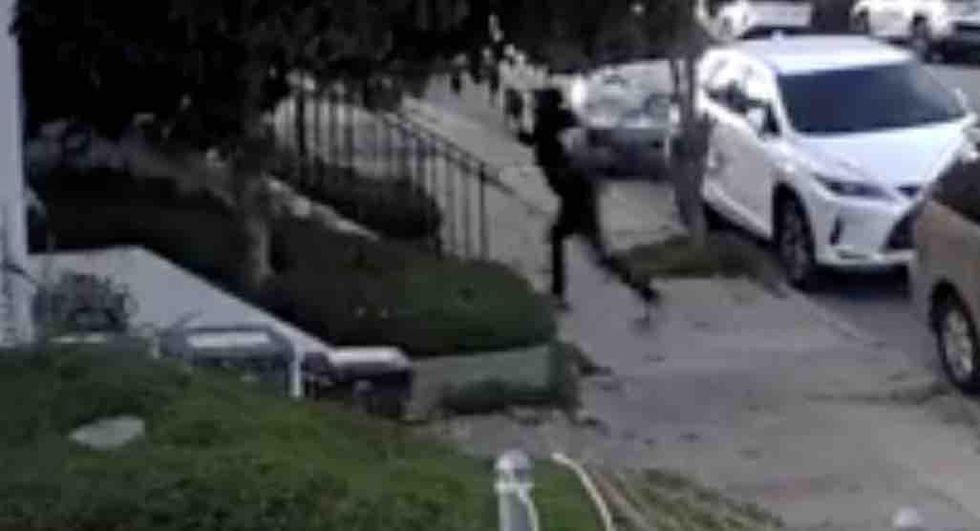 Image source: Twitter video screenshot via @DionLimTV
What happened next?
The man attempted to snatch the woman's purse and was seen in the clip pulling on it as he moved down the steps to the sidewalk, dragging the woman down the steps as well.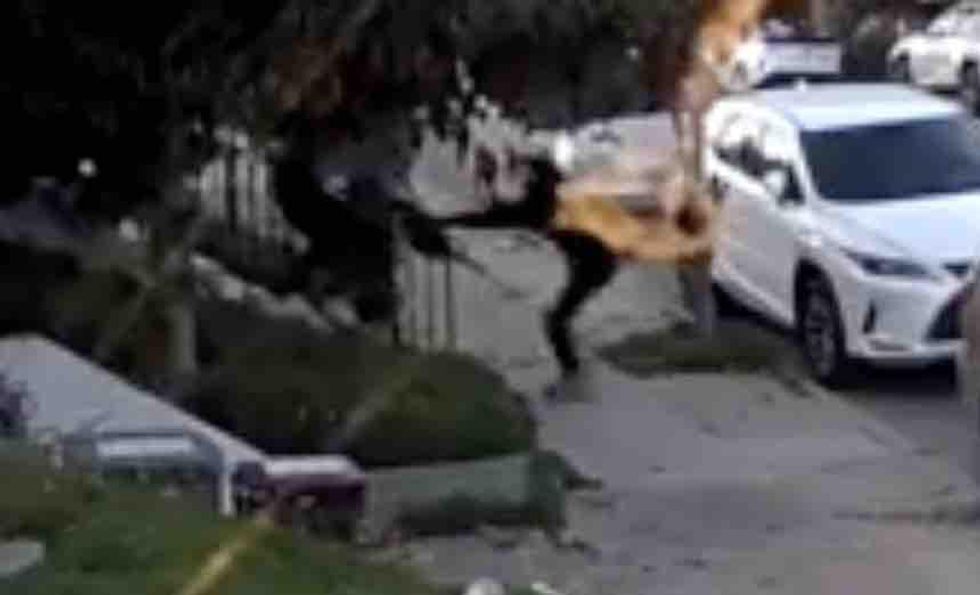 Image source: Twitter video screenshot via @DionLimTV
But the station said the victim's daughter Jamie had just driven her mother home. And in the clip, Jamie, 22 — who presumably already was on or near the steps when her mother began walking up to the house — is seen next to her mother on the way down, joining in the fight against the crook.
And within seconds the victim's son dashes down the steps and fights with the man as Jamie and her mother tumble backward and fall on the sidewalk and against a car.
The victim's son, 17, chases away the crook — who appears to leave the scene empty-handed.
After checking whether their mom is OK, Jamie and her brother are seen running after the would-be thief. KGO reported that the he jumped into a getaway car.
KGO reporter Dion Lim, who posted video of the incident, said the mother wasn't badly injured, suffering scrapes from the purse tussle.
Jamie — who gave the station her first name only — later told Lim that she and her brother weren't thinking about their own safety, just how to protect their mom: "Sometimes parents get nervous very easily, and they don't know what to do. As the younger generation we try to protect the elder generation."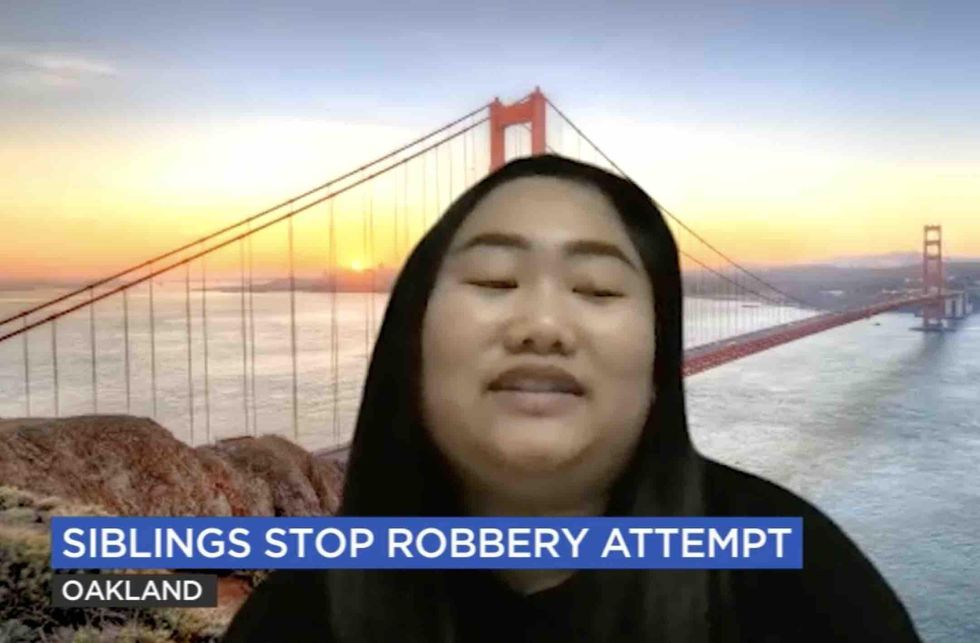 Image source: KGO-TV video screenshot
Lim reported that Jamie called this incident "bad luck" since her family has been attacked and robbed twice before — and both incidents occurred in different parts of the city. Lim also noted in one of her Twitter posts concerning the incident, "Personally I think it's more than just bad luck…something bigger needs to be fixed." She added a "StopAsianHate" hashtag as well.
KGO reported that there have been no arrests.