© 2023 Blaze Media LLC. All rights reserved.
Video: Mob of bicyclists surround car, smash windows with brick, chain as driver gets out to confront them. Cops arrest suspect.
Cellphone video caught the moment when a mob of bicyclists surrounded a car on a Houston street last month and proceeded to smash its windshield and rear window with a brick and chain while ramming it and scratching it as the driver got out to confront the group.
Police on Monday said they arrested a suspect, KTRK-TV reported.
What's the background?
The incident took place around 8 p.m. June 15 near the intersection of South MacGregor and Scott, KTRK said in an initial story.
Herschel Cashin — a lawyer — told the station he was trying to get home when his vehicle was amid dozens of bicyclists on the road.
"They had a big pack in the front and a trail in the back, and I was driving, but you could drive only 15 miles per hour for all the cyclists," Cashin told KTRK. "I didn't want to hit the cyclists."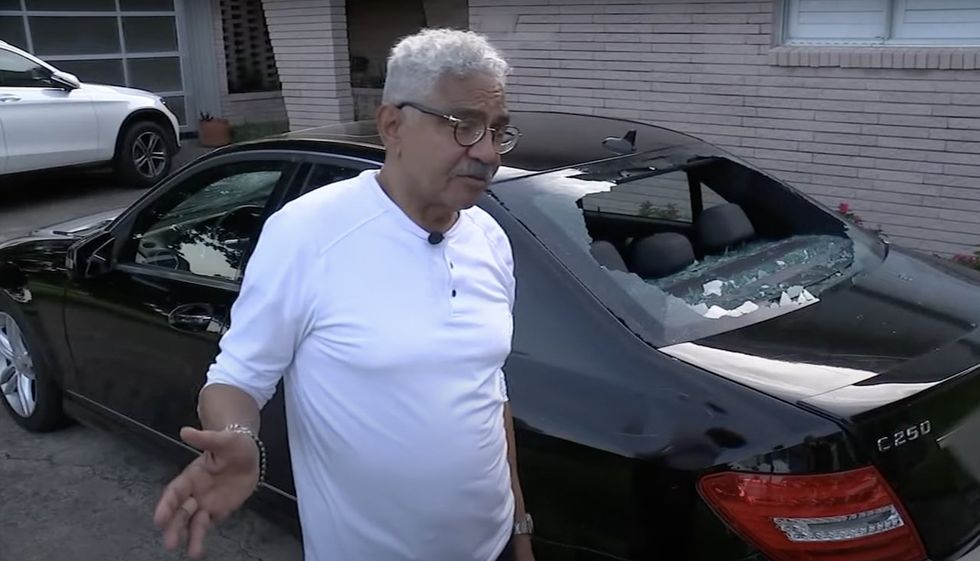 Image source: YouTube screenshot
Video of the confrontation shows bicyclists surround his car — which was stopped on a street — as a brick was thrown through the back window and someone else slapped what appeared to be a bicycle chain on Cashin's windshield, smashing it, the station said.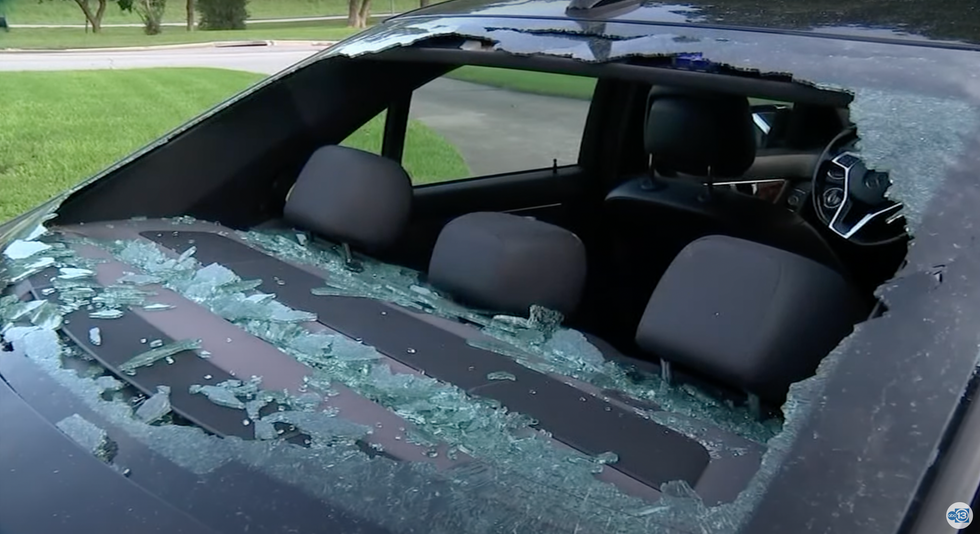 Image source: YouTube screenshot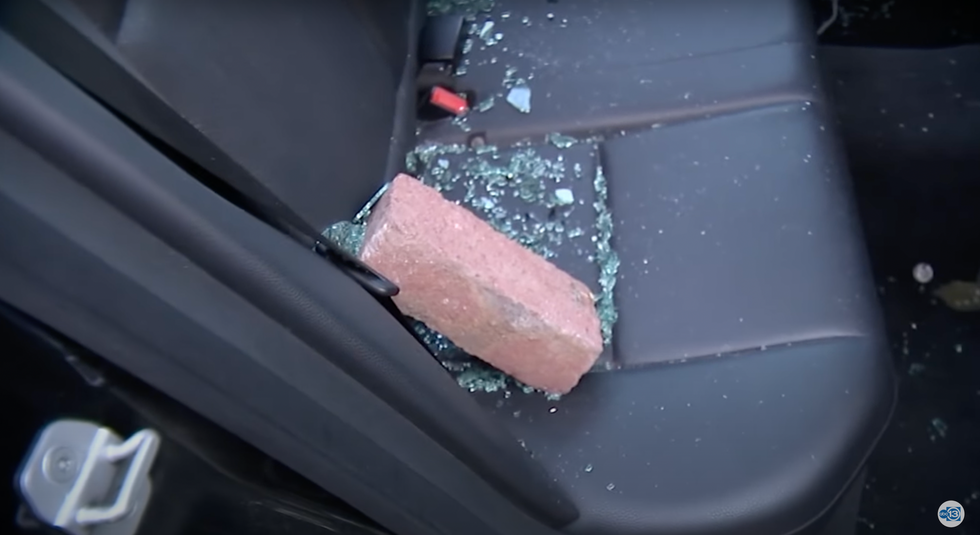 Image source: YouTube screenshot
"So they're bringing weapons to the neighborhood, and that bothers me," Cashin added to KTRK.
What's more, both side mirrors were broken, and the body of the car was filled with numerous scratches and dents, the station said.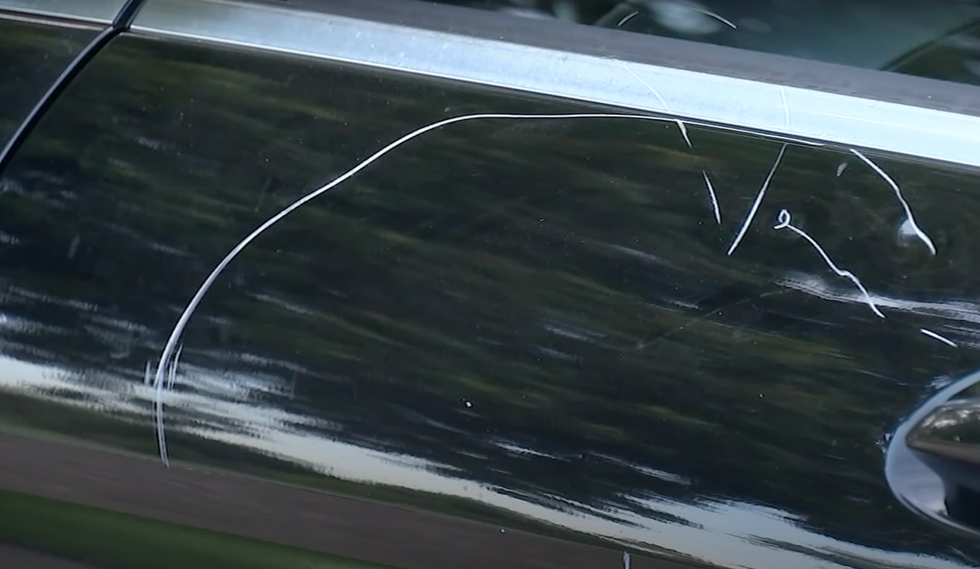 Image source: YouTube screenshot
Cashin added to KTRK that he's "not looking for vengeance, but somebody needs to talk to some of these people. I mean, ride on the side of the street, and maybe the city council, the mayor's office needs to look into it because there might need to be some restrictions on this because this has gotten, gone too far."
Bicyclists swarm around lawyer's car, smash window after honkingyoutu.be
Houston Mayor Sylvester Turner soon tweeted that the incident is "totally unacceptable and will not be tolerated," KTRK reported in another story.
Bicyclists have their say
KRIV-TV said it spoke exclusively with two bicyclists who witnessed the incident, and they said another video preceding the one showing the attack on the car indicates the driver actually was the aggressor.
"He cut in toward the back of the line, and he took off," Joshua, one of the riders who witnessed the incident, told KRIV. "We told him there are still more people, and he took off striking the biker on the opposite lane."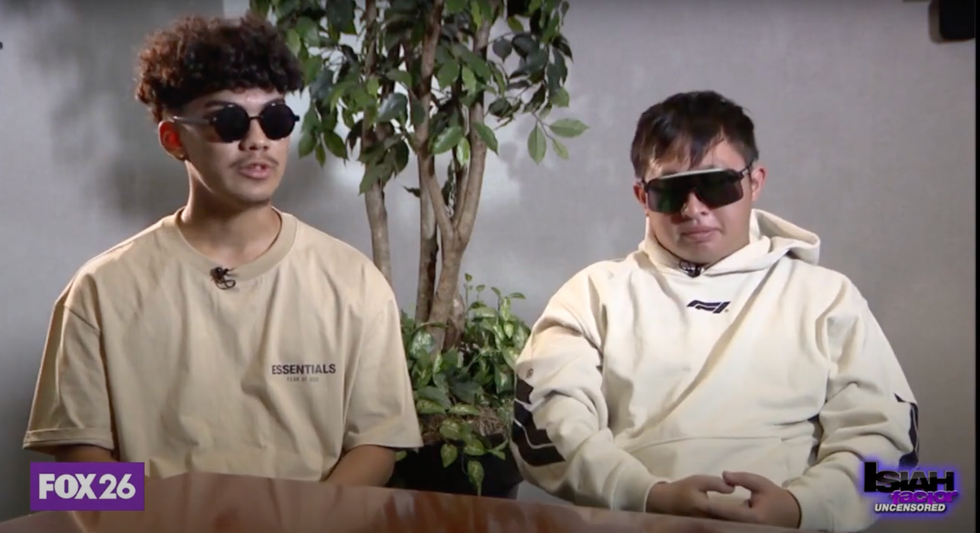 Image source: YouTube screenshot
Joshua and another witness named Phi told the station that the driver was upset after the group of nearly 400 cyclists stopped traffic while they passed the intersection of South McGregor and Scott Street. They added to KRIV that the driver refused to wait, started speeding between the bicyclists, and hit two people — after which the group surrounded the car.
They also told the station that the driver had a knife in his hand.
"We acted in self-defense, it was shocking to everyone he put everyone's life in danger, and we ... acted in self-defense," Joshua told KRIV.
The station added that the bicyclists said they aren't "an angry mob of riders" or "destructive" but rather "family-friendly."
KRIV added that it received a phone call from the driver saying that the bicycle riders were looking for trouble, and the station noted that it asked police if they're investigating the incident.
Cyclists caught on camera attacking man's vehicleyoutu.be
Arrest made
Houston police on Monday said in a tweet that one of the bicyclists, Michael Len Johnson, was arrested and charged with felony criminal mischief in connection with the incident, KTRK reported in its latest story.
Police said Johnson, 42, was the bicyclist who shattered Cashin's windshield, the station noted.
KTRK also said, citing court records, that police identified Johnson through his own Facebook comment three days after the incident.
According to the station, Johnson's Facebook post read, "What the media is portraying as an angry mob is us standing our ground. We are not the aggressors here, we are the protectors...I broke the windshield, and I stand behind my actions. I didn't attack a vehicle out of anger. I disabled a vehicle that was being used indiscriminately as a weapon against any member of the group who was in the driver's way. The windshield was broken because, in my mind, if you can't see, you can't drive."
Cashin is seen on video with a knife in his hand, KTRK reported, adding that he told the station in a previous report that he felt threatened. Cashin isn't facing charges, KTRK said.
This story has been updated.
Like Blaze News? Bypass the censors, sign up for our newsletters, and get stories like this direct to your inbox. Sign up here!

Want to leave a tip?
We answer to you. Help keep our content free of advertisers and big tech censorship by leaving a tip today.
Sr. Editor, News
Dave Urbanski is a senior editor for Blaze News.
DaveVUrbanski
more stories
Sign up for the Blaze newsletter
By signing up, you agree to our
Privacy Policy
and
Terms of Use
, and agree to receive content that may sometimes include advertisements. You may opt out at any time.