Virginia Gov. Ralph Northam (D) is wasting no time pushing an aggressive gun control agenda in the wake of last week's Virginia Beach massacre that left 12 people dead.
"I will summon the members of the Senate and the House of Delegates to meet in Special Session for the purpose of passing common sense public safety laws," Northam announced at a news conference Tuesday.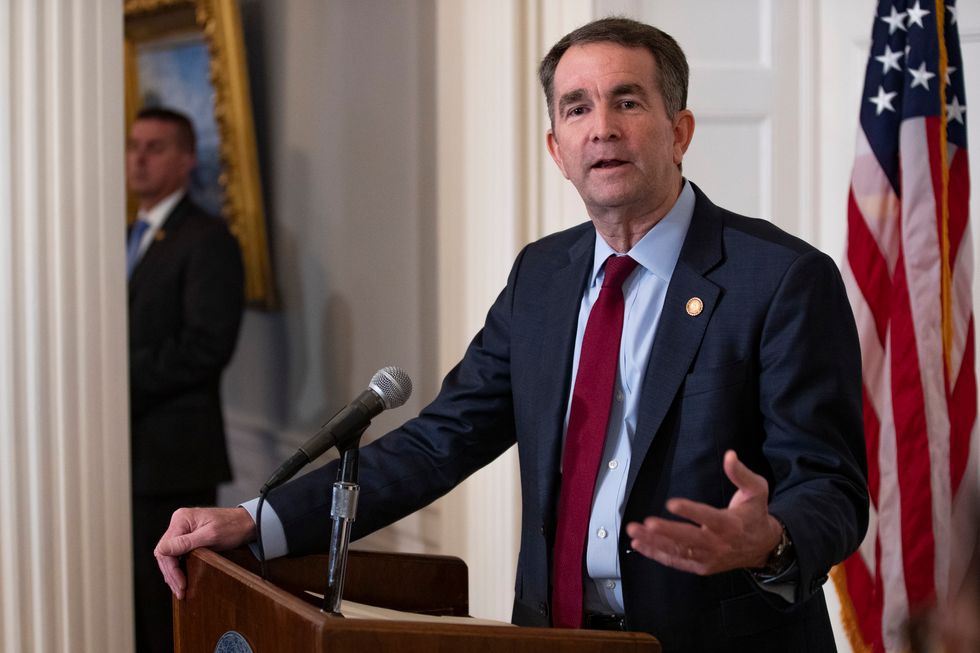 Alex Edelman/Getty Images
Included among Northam's proposed changes are:

Universal background checks on every firearm transaction
A ban on "assault weapons"
A ban on suppressors and bump stocks
A "red flag" law
A law permitting just one handgun purchase per month.
Allow local law enforcement to enact further Second Amendment restrictions
When Northam mentions a ban on "assault weapons" what he really means is outlawing semi-automatic rifles, including the AR-15, which are often upgraded with certain cosmetic features such as a folding stock, forward pistol grip, and muzzle flash suppressor.
Further, the Trump administration has already outlawed bump stocks, following through on a promise following the Las Vegas massacre in October 2017.
At the news conference, the Democratic governor, who seemingly once endorsed infanticide and opposes most abortion restrictions, said gun control is "worth it" if "we can save one life because we acted now."
"I will be asking for votes and laws, not thoughts and prayers," Northam said mockingly.
Would the proposed changes have prevented last week's tragedy?
No.
According to law enforcement, the perpetrator used two legally purchased handguns — along with a legally purchased suppressor — to carry out the massacre.
Republican Kirk Cox, speaker of the Virginia House, called Northam's proposals "hasty and suspect," according to the New York Times, referring to the series of scandals Northam and Lt. Gov. Justin Fairfax have faced this year. Pushing for gun control could aid their re-election efforts.
Instead, Cox said Republicans intend to propose stiffer penalties for criminals who use firearms to carry out a crime.
"We believe addressing gun violence starts with holding criminals accountable for their actions, not infringing on the constitutional rights of law-abiding citizens," he said, the Associated Press reported.
Meanwhile, the National Rifle Association accused Northam of "exploiting a tragedy to push his failed political agenda."
This post has been updated.