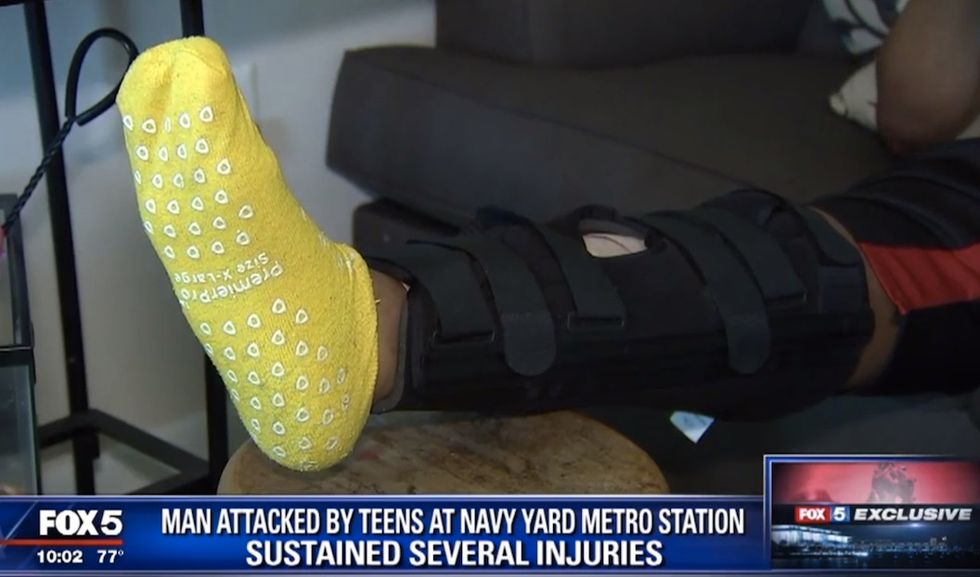 Image source: WTTG-TV video screenshot
He told the station it all started when a teenager randomly slapped him aboard a train. The victim noted to WTTG that he exited at the Navy Yard stop in an attempt to identify the teen who slapped him — and that's when his attackers ganged up on him.
Video captures a scuffle during which the victim appears to knock down someone near the edge of the passenger platform.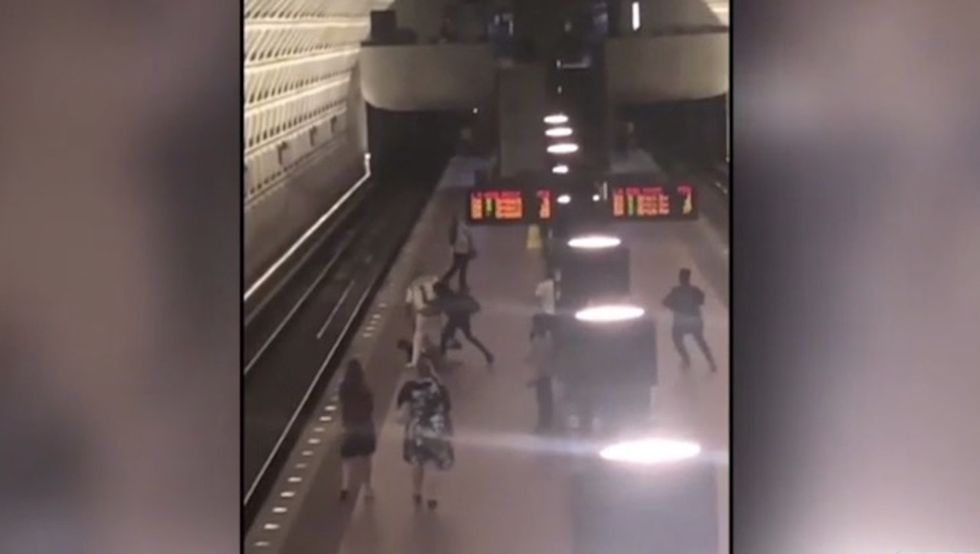 Image source: WTTG-TV video screenshot
But several of the assailants are seen coming up behind the man and pushing him off the platform and onto the train tracks.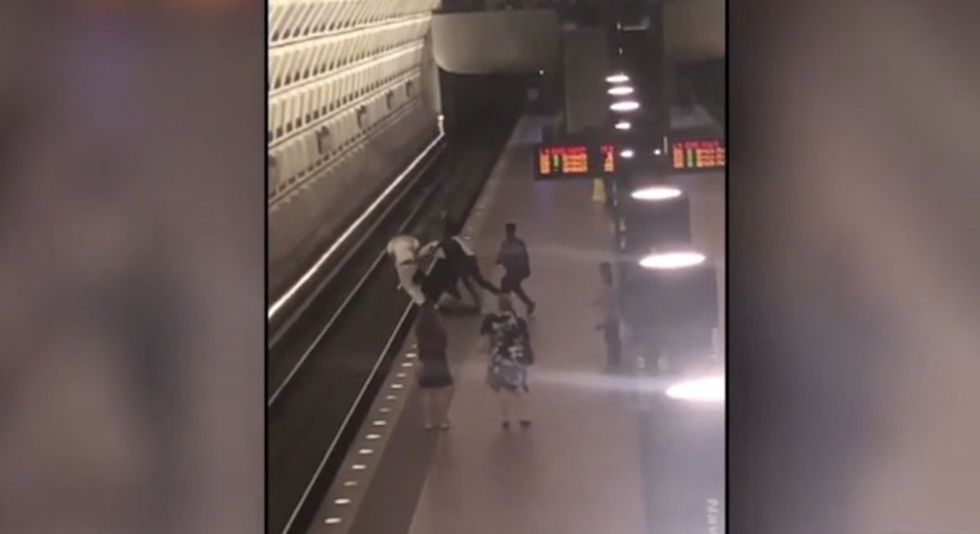 Image source: WTTG-TV video screenshot
He appears to touch the electrified third rail, WTTG said, but the victim told the station he touched the rail's cover, which saved him. The man added that emergency workers told him, "You could have died there."
Video shows the man rising to his feet momentarily, but he's limping — and then he falls down again.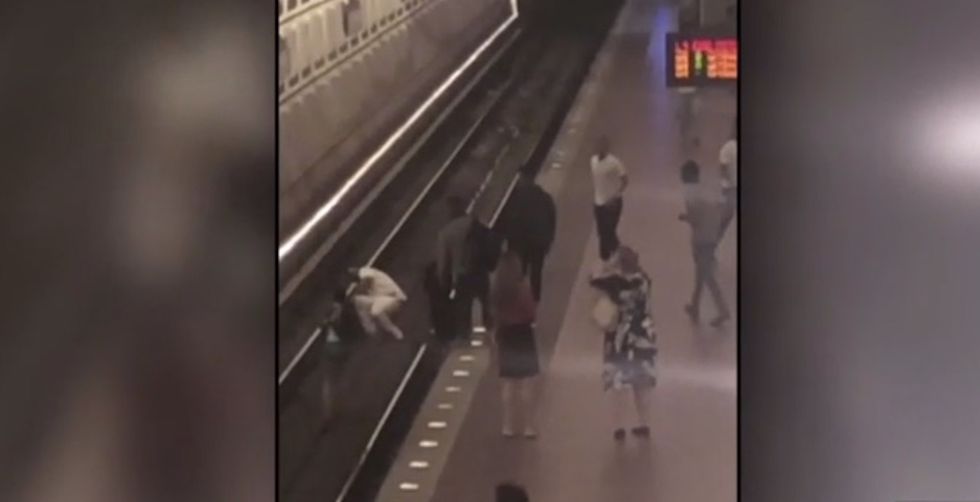 Image source: WTTG-TV video screenshot
WTTG said he's out of work until his injury heals.
"People catch Metro every day from all walks of life, and if you can't guarantee people's safety, what good is your system?" the man asked WTTG.
Were there any arrests?

Metro Transit Police arrested four juveniles who face aggravated assault charges, WTTG reported.
While Metro logged the incident in its daily crime blotter, WTTG said the details came to light only because the victim contacted the news station.
What did Metro have to say?
Metro gave the following statement to WTTG:
"Metro Transit Police are committed to protecting the safety and security of our customers and employees and ensuring that individuals who commit crime on the system are brought to justice. In addition to responding to a broad range calls for service each day, officers regularly patrol the system's 91 rail stations, ride trains and buses, support the District's "Safe Passage" program for kids traveling to and from school, and protect the system's critical infrastructure. The department takes an active posture against crime, continually monitoring trends and adjusting officer deployment accordingly. Detectives assigned to the Navy Yard case worked hard to gather evidence, review hours of video footage, identify the individuals responsible, and have made four juvenile arrests to date."