They've been told repeatedly that they need to social distance themselves. They've been warned to keep away from others to help curb the spread of the virus.
Turns out that in New York City, young adults — the very people warned explicitly that their careless and selfish actions could exacerbate the current COVID-19 pandemic — make up a plurality and a disproportionate share of coronavirus cases.
What's that now?
The CDC and various state and local agencies have told Americans to practice social distancing. One age group — young adults (mostly millennials) — has had to be repeatedly reminded and chastised about their actions.
Americans have been treated to stories about young adults storming the beaches for spring break, continuing to gather at bars and restaurants, and generally telling the world that they if they get corona, they get corona — without any apparent concern that they might spread the disease to more vulnerable victims whose very lives could be in danger.
And now a report from the New York City government reveals exactly what happens when people willfully ignore medical experts' advice.
According to NYC Health, as of Monday morning, there were 12,339 confirmed COVID-19 cases in the Big Apple.
When broken down by various age groups, adults ages 18-44 made up the plurality of cases, with 5,704 or 46% of all coronavirus patients — yet that age group makes up only 40% of the city's population, according to the New York Post.
The smallest adult group is actually adults 75 and over, who make up just 8% of cases.
Kids ages 0-17 are only 3% of cases.
Adults under 50 make up 58% of all cases.
The report also broke the city's cases down by borough and revealed that a slim plurality of COVID-19 patients were in Queens (29%), with Brooklyn, home of the millennial hipsters, a close second (28%).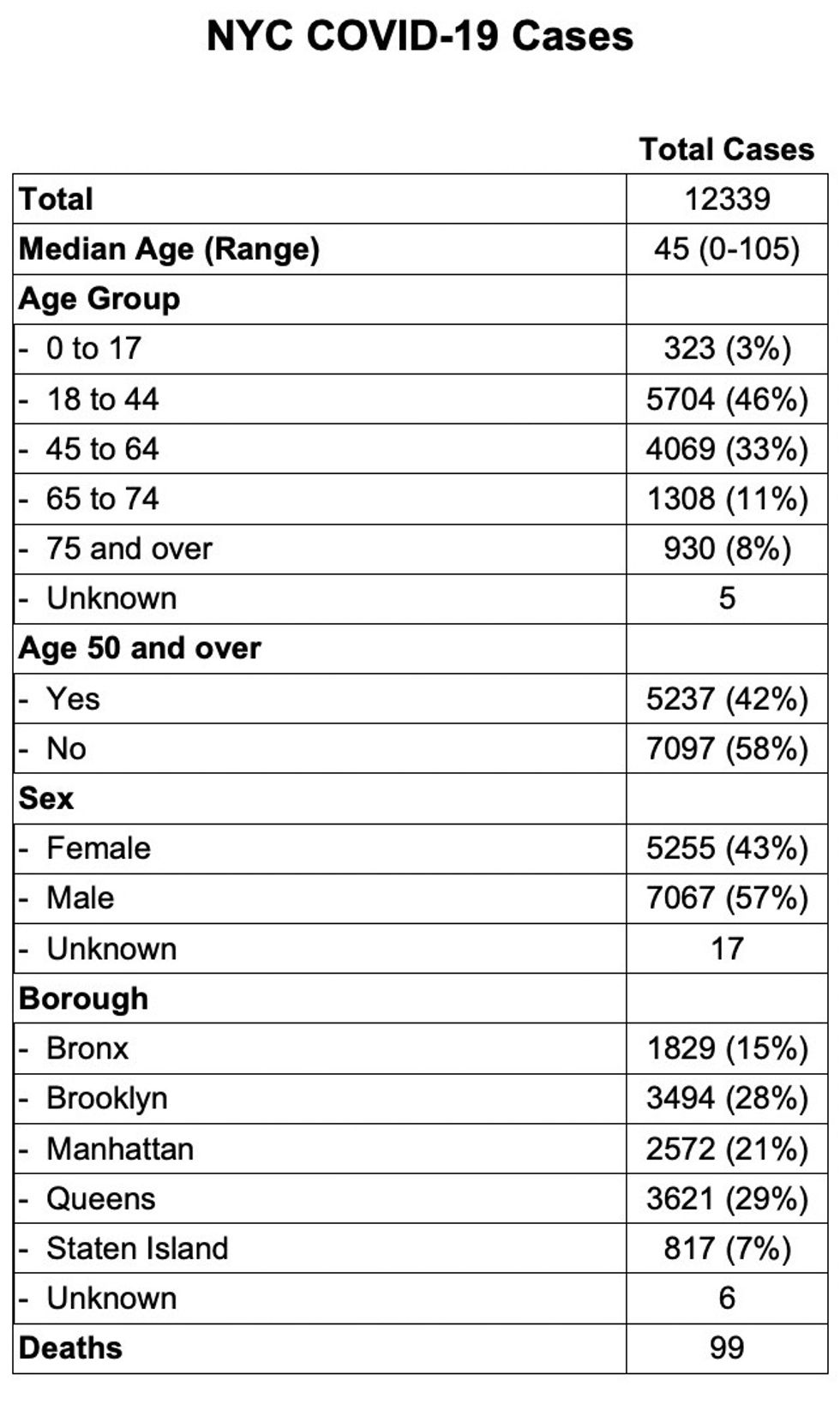 Image source: NYC Health screenshot
NYC Health also reported that Monday saw 1,576 new cases of COVID-19, which is the fewest number of new cases in the city since March 18.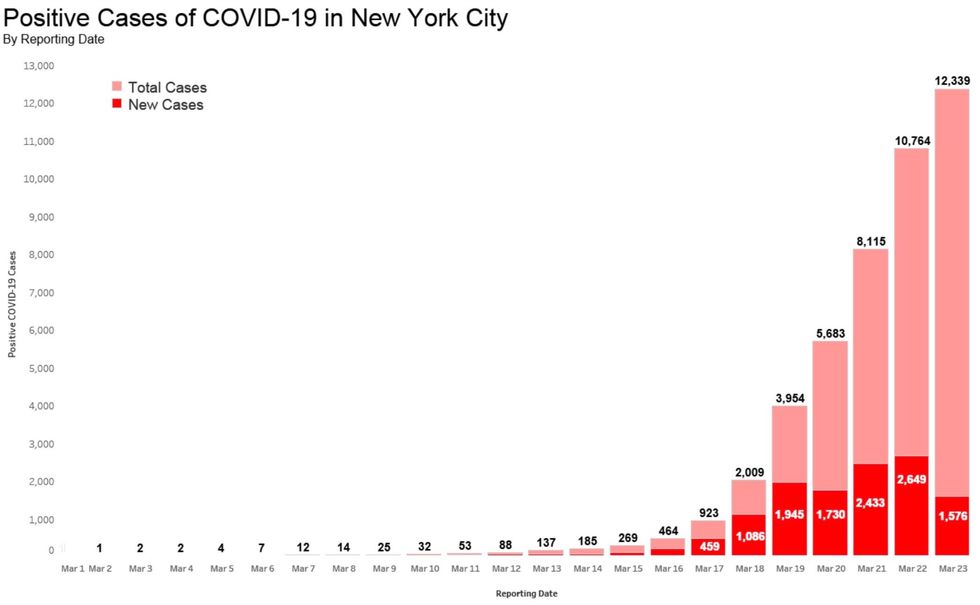 Image source: NYC Health screenshot
(H/T: New York Post)
This piece has been updated.