YouTube denied an ad from a faith-based veterans charity over the keyword "Christian," the charity's founder said — and he said when he tried the same ad using the keyword "Muslim," the ad raised no red flags with the Google-owned video giant.
Chad Robichaux — founder of the Mighty Oaks Foundation and a U.S. Marine — on Tuesday tweeted about what he said occurred and offered a screenshot of "Christian" deemed "unacceptable content as keyword":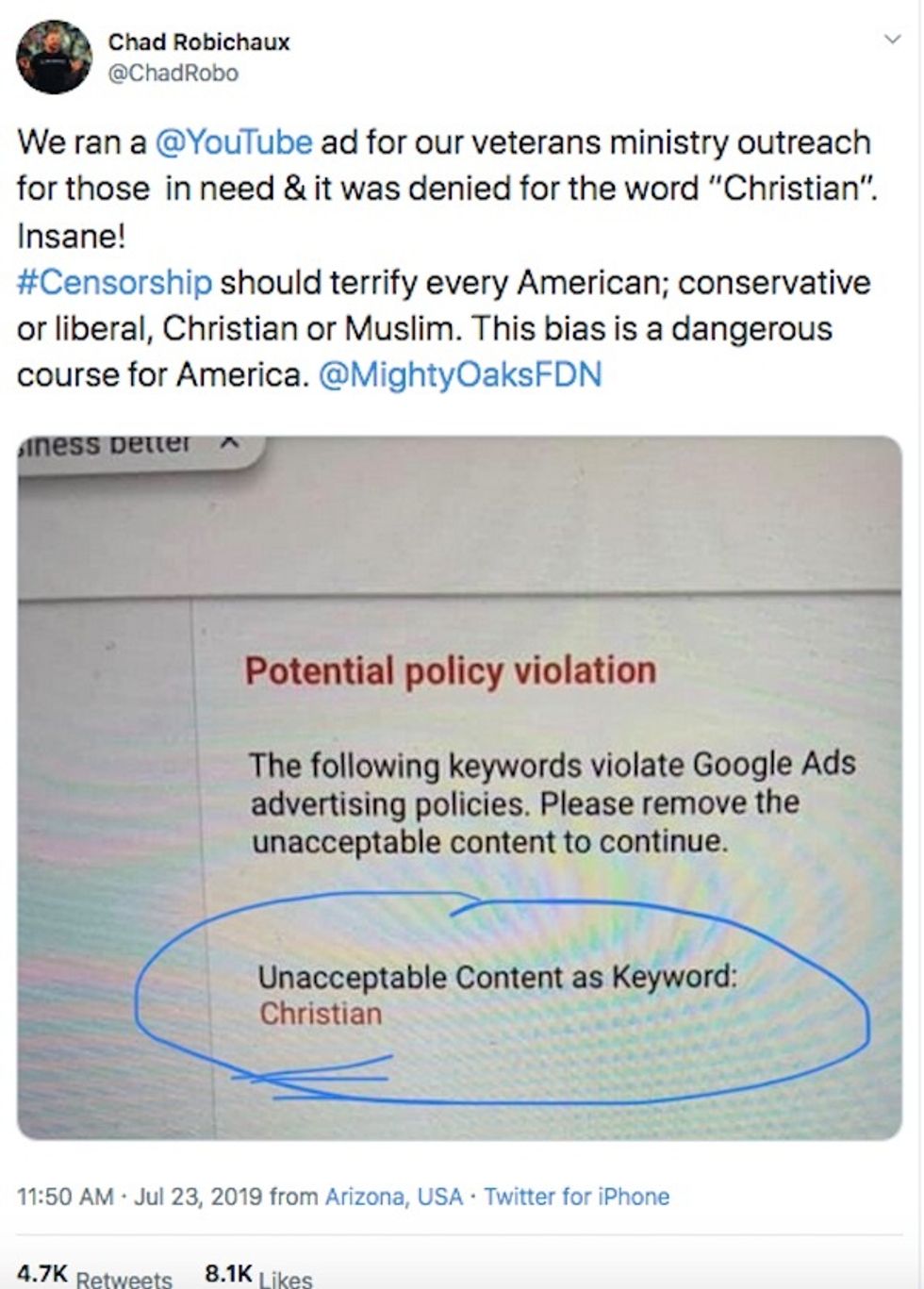 Image source: Twitter
"Censorship should terrify every American," he tweeted, "conservative or liberal, Christian or Muslim. This bias is a dangerous course for America."
Later that day, YouTube tweeted back to Robichaux: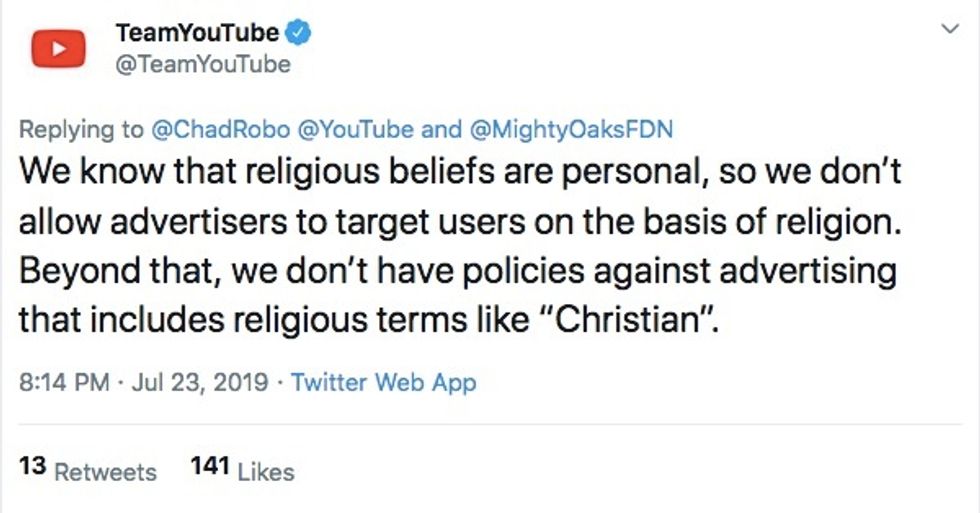 Image source: Twitter
And with that, Robichaux dropped a doozy on YouTube on Wednesday: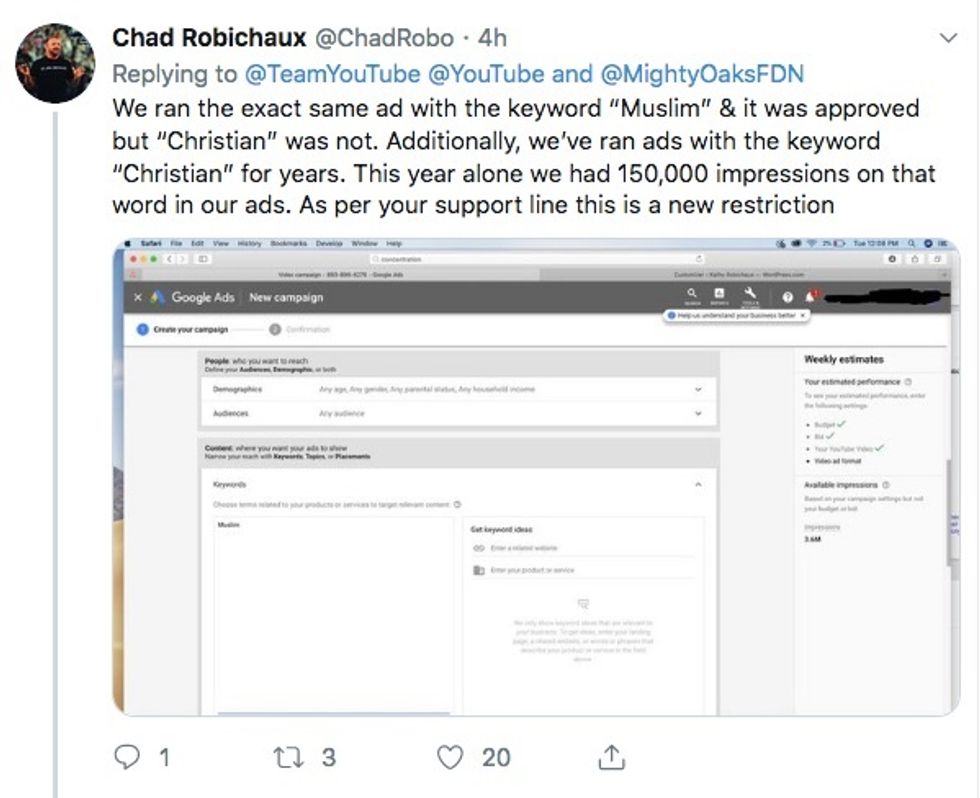 Image source: Twitter
What else did Robichaux say?
"This is the first time we'd seen this," Robichaux told Faithwire. "We called the [Google] helpline and they said that Google's new criteria prohibited that word, 'Christian.'"
He added to the outlet that his marketing team tried to publish the ad Saturday for an episode of the "Mighty Oaks Show," which often features interviews with veterans and contains content specifically for the veteran community.
"How do we reach the people we're called to reach? We're not a political organization; we're a ministry that's called to serve the brokenhearted, and that's what we're trying to do," Robichaux also told Faithwire. "How do we operate as a Christian organization if we can't use the word 'Christian?'"
What did Google have to say?
Google on Wednesday afternoon didn't immediately respond to TheBlaze's request for comment on the matter.
Here's Robichaux talking to TheBlazeTV about the everyday struggles of veterans and active-duty military members:
Author Chad Robichaux: This is an American issueyoutu.be