© 2023 Blaze Media LLC. All rights reserved.
Jon Miller: 'AOC is a shameless carpetbagger who will say anything for attention'
On Tuesday's episode of " The White House Brief," Jon Miller detailed the facts surrounding New York Democratic Rep. Alexandria Ocasio-Cortez's recent visit to the Customs and Border Protection's "concentration camps" and ripped Colin Kaepernick, who finally admitted his "beef" was about the American flag all along.
Miller explained that AOC was distraught over what was happening at the border detention centers, maybe to the point of lying about it. After all, AOC said that she is more interested in what is "moral."
"Is it moral to smear the hardworking men and women of Customs and Border Protection because you want to score political points?" Miller asked. "Is it moral to advocate for socialism, a truly evil system of government that would cause the very tumultuous conditions that drive those people here?"

Click here to watch the full episode.
What did AOC say about the detention centers?
Ocasio-Cortez claimed there was "abuse" at the detention centers, and she alleged that "women were being told by CBP officers to drink out of the toilet."
Multiple CBP officials said that that AOC distorted the entire situation.
According the Washington Examiner's Anna Giaritelli, AOC refused to actually tour the facility, instead electing to scream at federal law enforcement agents.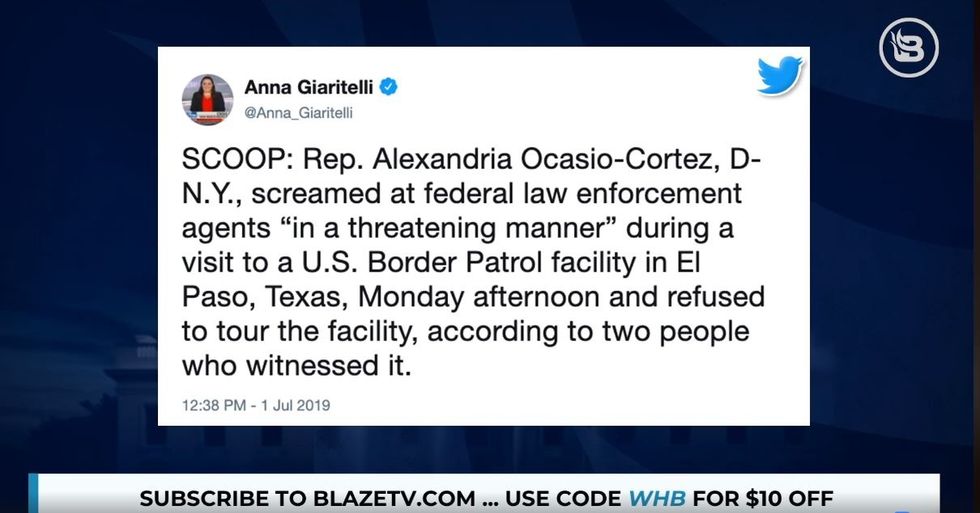 Image source: BlazeTV.com screenshot
According to a CBP official, the plumbing fixtures are standard in every detention center in the state of Texas and no one is being told to drink water from toilets. (See photos below)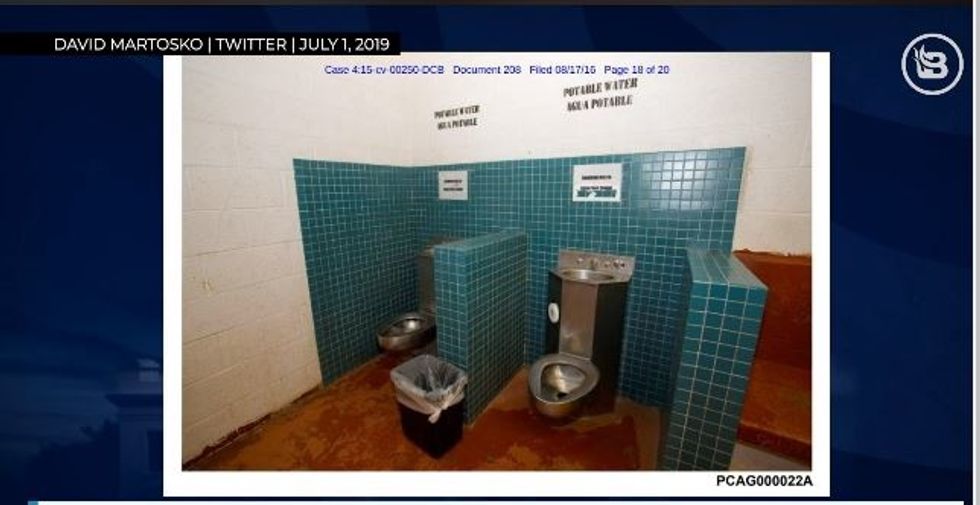 Image source: BlazeTV.com screenshot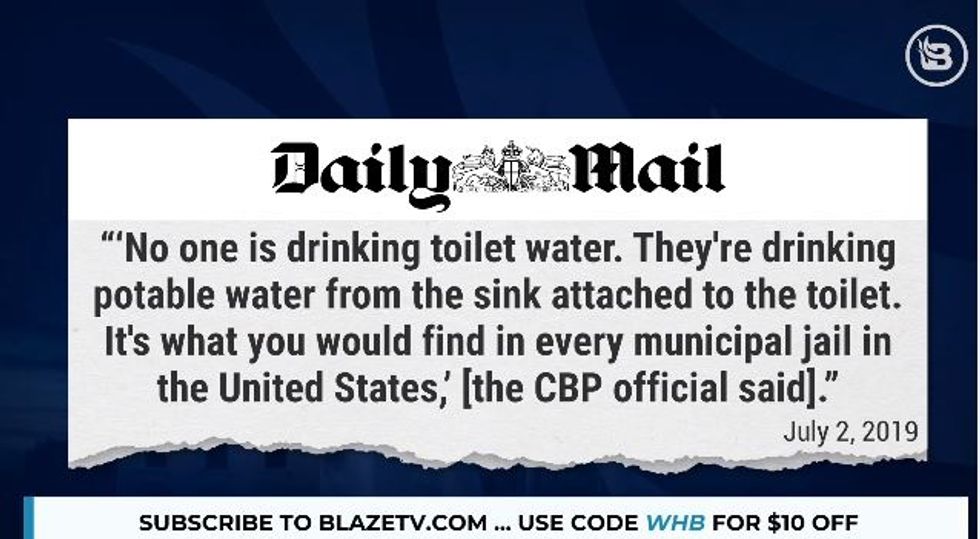 Image source: BlazeTV.com screenshot
Image source: BlazeTV.com screenshot
Image source: BlazeTV.com screenshot
What else?
In other news, Miller covered the latest nonsense from former NFL quarterback Colin Kaepernick after he declared that Nike's new Betsy Ross flag sneaker reminded him of slavery, prompting the company to pull the shoes from distribution.
Image source: BlazeTV.com screenshot
Download the podcast here.

Want more from Jon Miller?
To enjoy more of Jon's take on what's happening at the White House that the mainstream media isn't telling you, subscribe to BlazeTV — the largest multiplatform network of voices who love America, defend the Constitution and live the American dream.
Want to leave a tip?
We answer to you. Help keep our content free of advertisers and big tech censorship by leaving a tip today.
more stories
Sign up for the Blaze newsletter
By signing up, you agree to our
Privacy Policy
and
Terms of Use
, and agree to receive content that may sometimes include advertisements. You may opt out at any time.