That is a question parents are asked every morning. My answer was always, "Yes, it is what you need to make sure you have a better future."
Now, not so much. Our education system is failing us. It is antiquated and teaching our children the wrong things. Most of the curriculum was replaced as soon as you could say, "Hey Google."
All across America parents are choosing to home-school their children. The top three states for home-schooling are California, Texas, and North Carolina. The reasons cited for home-schooling are numerous and varied. Some say safety, some say quality of education, some say environment. Whatever the reason more and more parents are choosing home-schooling.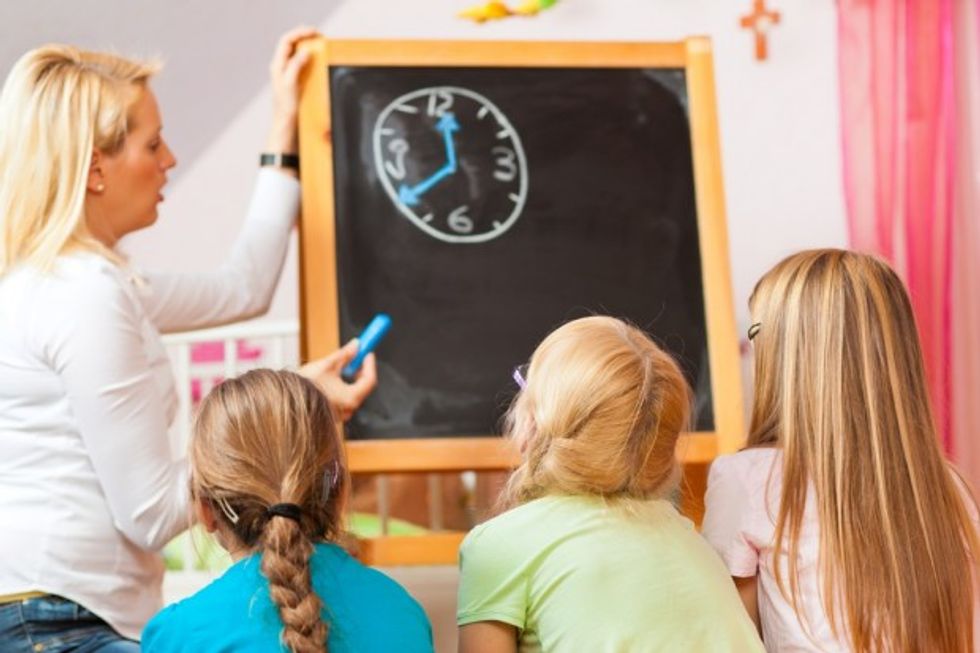 Shutterstock
As a former high school educator, I agree with this trend. For far too long we have relied on the government to tell us what is best for our children and what they need to learn. The curriculum and systems currently being taught in our schools are designed to help people fill much needed factory jobs. It is helping them get ready for jobs that no longer exist. Why? I don't know either.
We need a strong, analytical populous to run this country. We need people that can think and problem solve. We need everyone to make a decision and take responsibility for that decision and accept the consequences. We need people that can look to the future and create a better world.
This world is changing and we must change with it. America has been the home of prosperity because people were responsible for their own lives and the direction they were going. We were led by men and women with integrity. Our leaders were thinkers and creators. They had a victor's mindset.
One of the current candidates for president is a bully, one is a socialist, another is a liar and a thief. Why? I believe it is in part because we have allowed our education system to teach regurgitation of information and not to consider new possibilities. Current mainstream education does not encourage thinking.
It is time to make a change or our great country will continue its downhill slide. I love America. That is why I served in the military. We have so many freedoms and responsibilities. We are the land of the free and the home of the brave. I think we have some loud mouth victims that are tainting the belief that we are great.
It is time to be reminded that wherever you find yourself, it is your fault. If you're happy with where you are, GREAT. If not, guess what, you get to change it. You made the mess now you get to clean it up. That is what we need to be teaching our friends and family. We need to instill in our children the belief that they are their greatest asset. They are also what is holding them back from becoming all they can be.
Each and every person has the power, the duty, and the obligation to be the best they can be. If this were to happen, America would climb out of the current hole she is in quickly and easily.
I invite you today to become the best you possible. It is the first step needed in making America great again. Be the example that is needed for your children.
Jeanie Cisco-Meth was a high school educator for over 15 years. She now travels the world speaking on stages helping people Get Confident, Be Courageous, and Live Authentically.
–
TheBlaze contributor channel supports an open discourse on a range of views. The opinions expressed in this channel are solely those of each individual author.