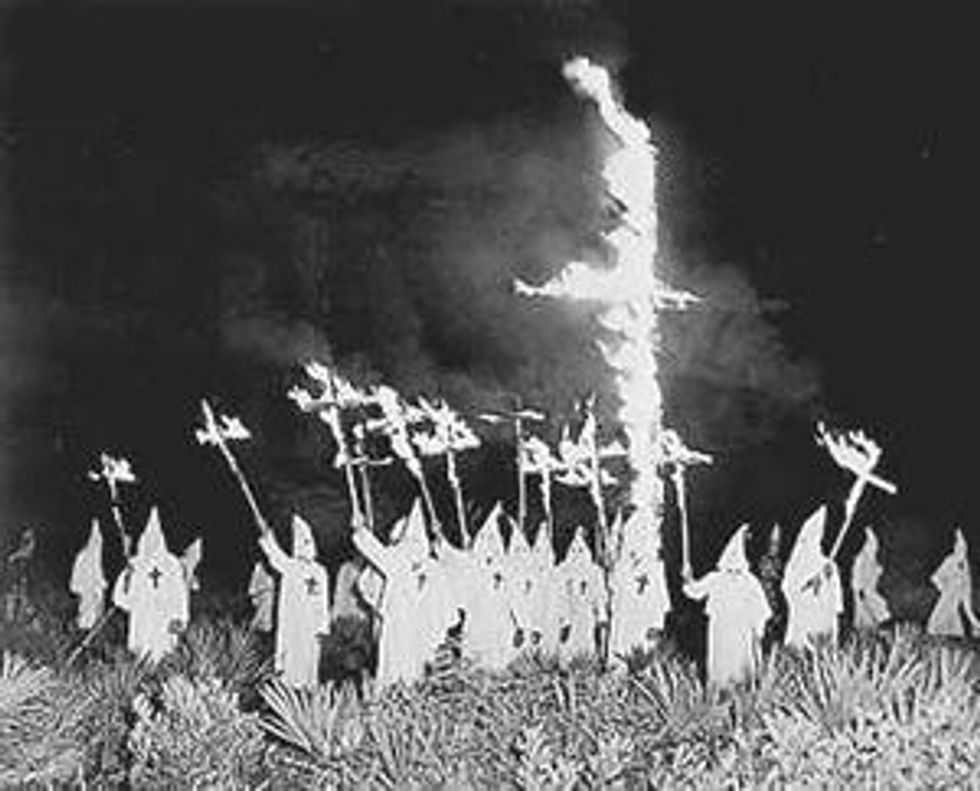 BLAIRSVILLE, Ga. (The Blaze/AP) -- The Ku Klux Klan isn't known for active environmentalism, but the group wants to join Georgia's "Adopt-A-Highway" program for litter removal. The radical organization's decision to participate in the government program could could force state officials to make difficult decisions on the application.
The Atlanta Journal-Constitution reports that state officials could be forced to choose between approving the request, denying it and facing a likely legal fight or ending the state's 23-year-old Adopt-A-Highway program. The program features road signs for groups who volunteer to help beautify state highways.
At issue is an application filed by International Keystone Knights of the Ku Klux Klan Union County involving a one-mile stretch of Ga. 515 in the Appalachian Mountains. With a sign stating the group's name being displayed prominently, there is obvious concern over the group's request to be a part of the program.
Officials are likely being cautious because of a separate case in Missouri in which the KKK made the same request, was denied and a lengthy legal battle unfolded. In the end, the extremist group was victorious in securing a First Amendment victory. The AJC continues, providing commentary from both sides of the controversy:
Harley Hanson, who filed the application and said he is the exalted cyclops of the Klan's Realm of Georgia, said the group is simply trying to be civic minded.

"We just want to clean up the doggone road," the 34-year-old electrician from Blairsville, said in an interview with the AJC. "We're not going to be out there in robes."

But state Rep. Tyrone Brooks, head of the Georgia Association of Black Elected Officials called on state officials to reject the application from a "domestic terrorist group" even if it means a costly legal fight.

"This is about membership building and rebranding their name in a public way," the Atlanta Democrat said of the KKK. "If the state approves [their application] then they are complicit."
"I love my race. Does that make me wrong? I'm proud to be white," Hanson also maintained. "We are good, decent Christian Americans, and what we're trying to do is to work with the local community."
The Georgia Department of Transportation is reviewing the request. State officials plan to meet with lawyers from the state Attorney General's Office on Monday to decide how to proceed.