President Barack Obama on Friday called his plan to make two years of community college free a "game-changer."
"Two years of college will become as free and universal as high school is today," Obama said at Pellissippi State Community College in Knoxville, Tennessee.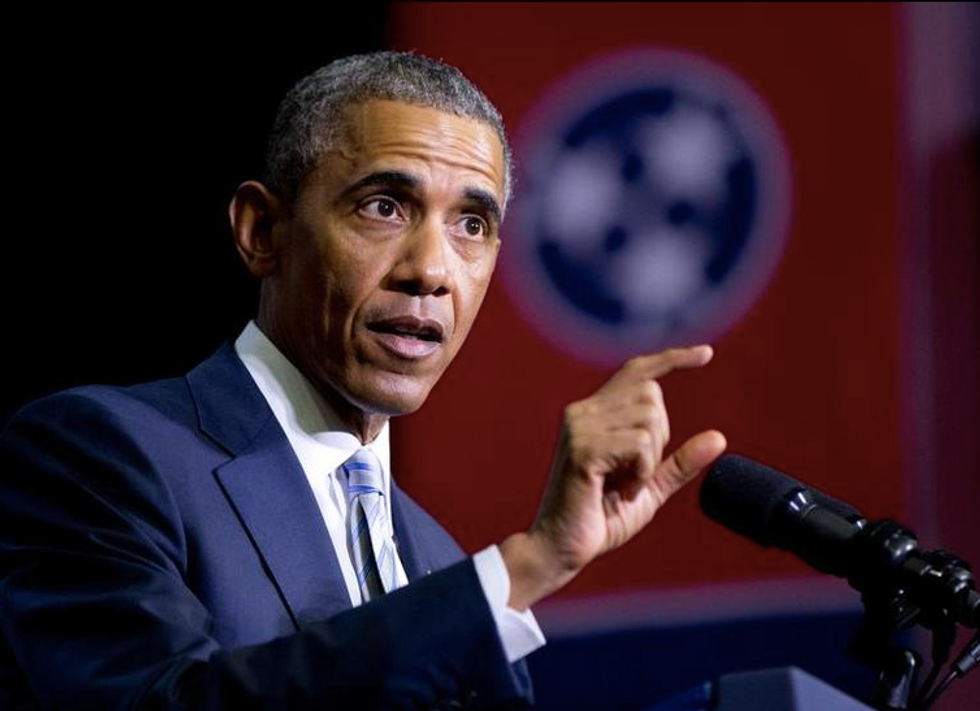 President Barack Obama speaks at Pellissippi State Community College, Friday, Jan. 9, 2015, in Knoxville, Tenn.. (AP Photo/Carolyn Kaster)
If enacted, the proposal would cost $60 billion over 10 years, and benefit 9 million students annually, the White House said.
The president said he is basing the plan on a similar Tennessee program.
"The good news is, you already do something like this," Obama said Friday, "You call it Tennessee Promise and we thought why not just build on what works? So we're going to call it America's College Promise. The concept is simple. America's College Promise will make two years of community college free to responsible students who are willing to work for [it]."
But "build on what works" could be speaking too quickly: Tennessee Promise only takes effect for the state's 2015 high school graduates, so the state's program hasn't been fully vetted yet. Obama heralded Tennessee for being the "first state in decades" to make community college free, and praised his former White House chief of staff Rahm Emanuel, now the mayor of Chicago, for doing the same there.
"Students who started at community colleges during their first two years and then go on to a four-year institution, they essentially get their first half of their bachelor's degree for free," Obama said. "People who enroll for skills training will graduate already ready to work and they won't have a pile of student debt."
Though he said "free" several time in the speech, Obama also insisted the program "it is not a free ride" because both students and the colleges would have expectations.
Under the proposal, students who keep at least a 2.5 grade point average and make progress toward getting a college diploma would have the two years of community college paid for; the federal government would cover three-fourths of the cost, and the state would pick up the rest.
The proposal is a key item Obama will tout in his State of the Union address on Jan. 20.
"Community college should not be a privilege reserved for a few. It should be a right for everyone," Obama said.
But the proposal is already facing congressional opposition.
Rep. John Kline (R-Minn.), said promoting community colleges should be a high priority for the country, but was concerned about the costs.
"Make no mistake, the president is proposing yet another multi-billion dollar federal program that will compete with existing programs for limited taxpayer dollars," Kline said in a statement. "Today the president forgot to mention teachers who serve students with disabilities year after year without the resources the federal government has promised. He forgot to mention the low-income families who rely on a Pell grant program that is on the path to bankruptcy. And the president forgot to mention those students and families facing higher college costs because many states are already stretched too thin."
While Obama said his plan is modeled after Tennessee's plan, he isn't getting much support from its senators.
Sen. Lamar Alexander (R-Tenn.), the chairman of the Senate Health, Education, Labor and Pensions Committee, expressed skepticism about the plan.
Alexander even traveled along with fellow Tennessee Republican Sen. Bob Corker aboard Air Force One. Corker also expressed opposition to another federal program even if modeled after Tennessee.
"You're always better off letting states mimic each other," Corker said.